Date Updated: 19-September-2016
Lloyds Bank supplier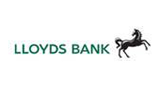 Request Details

Lloyds Bank
Lloyds Bank is one of the major providers of finance to the franchising sector in the UK. Our dedicated franchise team is willing to discuss any aspect of franchising with you. We have knowledge and experience to help you and to support our network of Business Managers nationally.
Our Business Managers have access to a comprehensive database of franchise systems operating in the UK and internationally. They combine this franchising experience with their knowledge of the local marketplace to give you dedicated support and guidance. Our business managers help around 100,000 new businesses get started every year. Whether you are thinking of becoming a franchisee or wish to franchise your own business we can help you.
We can provide prospective franchisees with a free information pack containing a current industry magazine, free tickets to any forthcoming franchise exhibition and a copy of our brochure 'Supporting your franchise business' that will help you plan your research into various franchise systems.
If you are seeking banking or financial assistance please contact our franchising team via the enquiry form below to arrange a meeting with a locally based Lloyds Bank Business Development Manager.
Why choose Lloyds Bank
Lloyds Bank provides 18 months free day to day banking for new start up franchisee businesses with an annual turnover of up to £2 million. We'll help you plan your business and give you software to simplify your bookkeeping and a free guide to running your business.
Moving your existing business to Lloyds Bank is easy and you'll get 6 months free day to day business banking transactions. Customer communication with the bank is important to us and we provide Telephone and Internet Banking services at no additional cost. You will also have a Business Manager who is locally based and will provide a proactive face to face relationship whenever you need their support.
In addition to traditional banking services and a range of financial support for your franchise we can also provide assistance with asset Finance for the purchase of a vehicle or IT equipment, credit and debit card processing and cashflow management through Factoring or Invoice Discounting. Lloyds Bank also provides an innovative personal banking service.
Why Lloyds?
We are the first and only bank to pay you interest from the first day you pay into your personal account. You could earn over 150 more days of interest and for further details and conditions contact your local Lloyds Bank branch.
For people looking to franchise their business we provide a free publication 'How to franchise your business' which has been produced by professional and academics in the franchising sector. We can introduce franchisors to experienced professional advisors who will help you construct your franchise package.
With the development of your franchise system we can offer financial support to both you and your franchisees. It is important that we have the information about your business opportunity to add to our comprehensive database, which will enable our Business Managers to respond promptly and professional to any enquiry that we have from prospective franchisees.
Lloyds Bank…dedicated to franchising
Lloyds Bank aims to maximise your business potential and as a business owner you are constantly faced with decisions that will affect the future of your business. To help you find solutions to your problems we provide a comprehensive range of business guides to our customers.
Lloyds Bank are affiliate members of the British Franchise Association and our Franchise Unit works closely with the bfa to promote ethical franchising within the UK.
Richard Holden, Head of Franchising for Lloyds Bank, regularly speaks at bfa seminars and exhibitions promoting benefits and pitfalls of franchising to both prospective franchisees and people looking to franchise their business concept.
Richard has also written several articles for trade publications and is often quoted on franchising issues in the national press.
For a free, non-obligatory chat about how Lloyds Bank could help you fund buying a franchise or franchising your existing business, please complete the short form below: