A Family Business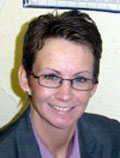 Name: Ciorsdan & Stephen Price
Location: Ayr, West Scotland
Franchise: Recognition Express
Why I chose franchising
The Recognition Express franchise has been in my (Ciorsdan) family for over 20 years and I have worked in the franchise on and off since the beginning.
What I did before taking up a franchise
Stephen worked in the Insurance industry and then with a Golf Sales company whilst I worked in the Recognition Express franchise with my parents.
How I raised the finance
I borrowed the money to fund the franchise.
The training and support I receive from my franchisor
Training in different areas of the business is available from the franchiser if needed. Ongoing support is also readily available if required.
The challenges I have faced
Juggling a number of jobs at any one time eg. staffing, machines breaking down and working full-time with partner.
My advice to someone thinking of buying their first franchise
Any new business venture will have highs and lows but with franchising you have the additional benefit of support and training from your franchiser. This is why we would recommend franchising.
My plans for the future
To continue the growth of our franchise.