New Zealander travelled 11,299 miles and joined the Ecocleen franchise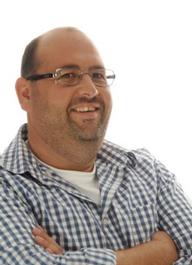 At Ecocleen we like to think we go the extra mile for our customers but in this case our most recent franchisee Andrew Alleway has gone the extra 11,299 miles to join us and set up our latest office in Aberdeen.

Andrew says 'I have recently moved from New Zealand to Aberdeen with my wife and young family, In New Zealand I ran and subsequently sold a successful cleaning company and wanted to be involved in a similar business in the UK.

I spent some time researching and speaking with UK based "franchise" cleaning business and once I had a skype call with Paul Smith and Sean Taylor I knew this was the right company for me to be involved with.

Ecocleen ticked all the boxes for me, all the ISO accreditations, HR, Health and Safety, Marketing, and billing systems were in place so I could step into the business knowing that I had the backing on a business that had been operating for 20 years, was credible and support structures were in place.

In addition to this there are CRM systems, time and attendance systems, training portals online and these are already running and tested. I really liked Paul & Sean from the outset, the training at head office was thorough, practical and really informative.

To top it all off they have a fantastic ethos around partnering with clients – not just being "the cleaner" and of course they are Eco friendly.