Home Instead Senior Care Franchise Scotland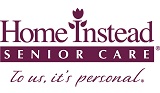 Request FREE franchise prospectus
Join the UK's number #1 Home Care franchise - and silver winner of the bfa Franchisor of the Year Awards 2016

Delivering both financial and personal rewards to those who are 'caring entrepreneurs'

By your presence on this website the chances are that you are looking for a new career or seeking out a new business venture. If this is the case, franchising may be the right route for you!

Investing in an ethical brand, with an outstanding reputation and thoroughly tried-and-tested franchise model, is absolutely essential. As a Full member of the British Franchise Association and a multi-award winner in the industry, you can be sure that Home Instead Senior Care offers everything you need for franchise success!

To request our FREE and non-obligatory franchise prospectus, click here.

Established brand and industry leader

We are proud to be the UK's fastest growing care franchise with over 1,000 franchisees in 17 countries providing top-quality, non-medical care to seniors within their own home surroundings.

Our track record proves that the standard of care our clients receive is the best in the industry and we are often used as an example of quality care. We are considered pioneers in relationship-led care, with clients benefitting from a service that is delivered when they want it and by who they want. With this in mind, our objective is to change the face of ageing and we believe that our franchise owners have an essential role to play in implementing this. That is where you come in!

Multi-award winner

Our success has been recognised multiple times both in the franchising and care industry. In particular, we are incredibly proud to have won the ultimate accolade of the 'Gold Award' at the 2013 British Franchise Association Franchisor of the Year Awards and the 2015 British Franchise Association Customer Focus award.

Successful franchisees continue to be recognised through top awards, winning titles such as British Franchise Association Franchisee of the Year.

Awards have also recognised the quality of care delivered as well as Home Instead's marketing and PR campaigns. This award haul is second-to-none in the UK homecare market and distinguishes Home Instead from other homecare providers.

Lucrative market

Home Instead is a market leader in home-based care for seniors and we operate with limited competition. Franchisees not only benefit from this but also from the knowledge that these days most seniors wish to live in their own home during their later years.

This knowledge, coupled with the fact that people are living longer and dementia is on the increase, quality homecare is not only needed, it is also more sought after. There has been a significant gap for personalised care as opposed to task based care and this is where we come in.

By investing in a Home Instead franchise business, you would be working within a highly lucrative market offering a rarely available, personalised and top-quality service.

Financial Information

The initial investment of a Home Instead franchise is between £90,000-£110,000*, to cover the franchise fee, the set-up costs, employee recruitment and the working capital to get the business to break even (18 months).

There is also an ongoing royalty fee of 6.5% of monthly turnover, excluding VAT. By years 3-4, it is typical for a Home Instead franchise business to have a £1 million turnover and operating profits of 15-20%.

*Banks will often lend up to 70% of the total investment.

What do I get for my investment?

When you invest in a Home Instead franchise you are never alone – we walk with you every step of the way. Your success is our success!

Professional Training and Support

Home Instead's franchisee training is unrivalled and totally dedicated to enabling you create your own thriving business.

With a focused and bespoke 180-day training and development programme, you will receive ongoing support with:

Business Development
Marketing
Best Practices in Care
Quality Practices
Finance
IT
Care Standards

The fact there is a 4:1 ratio of franchise offices to National Office employees demonstrates Home Instead's commitment to the continuous training and development of its franchisees.

Franchise Network

Peer Support is one of the many benefits of being a franchisee with Home Instead. There are now over 175 franchisees operating throughout the UK who are all willing to pass on their experiences.

As we are now 10 years old in the UK we have very strong brand awareness, often franchisees will open the business and have client enquiries on Day 1.

Home Instead recognises the value of peer support and facilitates the sharing of best practice and collaboration through technology, at national conferences, and also encourages franchisees to engage in local owner's groups.

Request our free and non-obligatory prospectus here.

Our franchisees are successful and happy

Don't just take our word for it. We have a 5 Star rating 'hat-trick' in the Smith & Henderson Franchisee Satisfaction Survey which helps leading franchisors stand out from the competition.

We received the highest possible rating from the market research company for 3 consecutive years in 2013, 2014 and 2015; The 5 Star rating demonstrates that our franchisees are highly satisfied with our business model and operations and are truly engaged with the Home Instead brand and all it stands for.