Home Instead Senior Care Franchise Scotland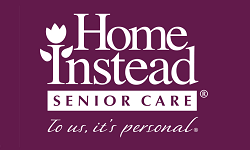 Request FREE franchise prospectus

Join the UK's number #1 Home Care franchise - and silver winner of the bfa Franchisor of the Year Awards 2016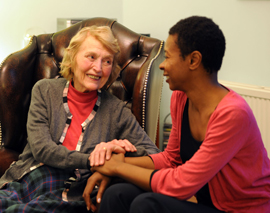 Investing in an ethical brand, with an outstanding reputation and thoroughly tried-and-tested franchise model, is essential. As a Full member of the British Franchise Association and a multi-award winner in the industry, Home Instead Senior Care offers all that.
Home Instead is proud to be the UK's fastest growing care franchise with over 1,000 franchisees in 17 countries providing top-quality, non-medical care to seniors within their own home surroundings.
Our track record proves that the standard of care our clients receive is the best in the industry and we are often used as an example of quality care. Our objective is to change the face of ageing and we believe that our franchise owners have an essential role to play in implementing this. That is where you come in!
We have 6 successful offices in Scotland and are looking to expand, with opportunities available across the country.
If you are interested in finding out more, please fill in the form below and we will send you a copy of our prospectus!
Lucrative market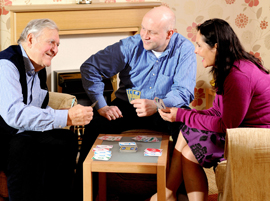 Home Instead is a market leader in home-based care for seniors and we operate with limited competition. Franchisees not only benefit from this but also from the knowledge that these days most seniors wish to live in their own home during their later years.
This knowledge, coupled with the fact that people are living longer and dementia is on the increase, quality homecare is not only needed, it is also more sought after. There has been a significant gap for personalised care as opposed to task based care and this is where we come in.
How much does a Home Instead franchise cost?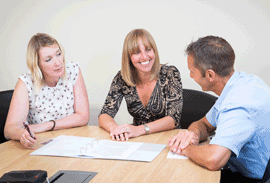 The initial investment of a Home Instead franchise is between £90,000 - £110,000*, to cover the franchise fee, the set-up costs, employee recruitment and the working capital to get the business to break even (18 months).
*Banks will often lend up to 70% of the total investment.
Scottish Franchise Opportunities with Home Instead Senior Care
We are looking for franchisees all across Scotland, including the following areas*:
Aberdeen
Ayr
Dundee
Dunfermline
Dumfries
Edinburgh
Glasgow
Inverness
Kilmarnock & Irvine
Perth
St. Andrews
Stirling
*If you are looking for franchise opportunities in areas not listed here, please contact us using the form below.