Anytime Fitness Franchise Scotland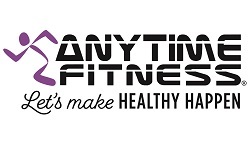 Request FREE franchise prospectus
Anytime Fitness is the fastest-growing gym franchise in the world, averaging 300 new gyms per year while serving 4 million members at 5,000 gyms.
In the UK, Anytime Fitness is the second largest private gym operator and the biggest fitness franchise, with over 170 clubs across the UK and Ireland. Open 24 hours a day, 365 days a year. Anytime Fitness provides members with convenient and affordable fitness options and leading customer service. With all clubs now adopting a new global design layout, Anytime Fitness stands out from the crowd with our welcoming, open plan facilities, a leading online member digital offering and premium exercise equipment.
Franchising with Anytime Fitness gives you immediate access to a network of over 30 industry experts and key partners such as CBRE, who provide bespoke searches to help you find the perfect site location and drive down property terms.
Support is the foundation of the Anytime Fitness model and upon entering the network, you will be appointed a clubs opening team including a New Openings Manager to guide and oversee every step of the way before you open your club's doors.
Franchise Performance Coaches, all of whom possess extensive experience in the fitness industry, are then on hand to mentor you through every aspect of owning a club and help ensure your business is a success.
We're committed to our positioning statement of 'Let's Make Healthy Happen', with our clubs and franchisees supporting our members with their health goals and taking the time to help them succeed.
Joining Anytime Fitness means not only can you make a great living with an incredible ROI, you'll make a positive and often life-changing difference to your members.