Ovenclean Franchise Scotland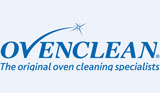 Request FREE franchise prospectus

Looking for a low-cost franchise that adapts to your aspirations?
Backed by national TV advertising, Ovenclean support so that you can succeed!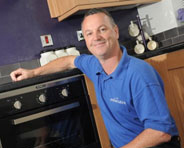 Established in 1992, Ovenclean is one the UK's most established domestic oven cleaning franchises. Part of Franchise Brands plc, as an Ovenclean franchisee you can benefit from being part of a franchise group that has an established and successful track record in UK franchise development.
If you like getting out and about, meeting new people, and establishing relationships with clients then this is the ideal franchise for you. Complete our short form to request our FREE and non-obligatory franchise prospectus.
Our unique service
The beauty of Ovenclean is that it allows you to build a business to suit your aspirations and lifestyle. Whilst you may start as a "one-man operation", Ovenclean gives you the opportunity to build your business into a multi-van management operation.
If you chose to do this, you will move into a management role where you recruit and train others to work for you whilst you concentrate on building the business, and benefit from the ongoing training, support and expertise of head office along the way. Ovenclean is the only oven cleaning brand who advertise on TV, and work with one of the world's largest media agencies to ensure our campaigns are as effective as possible.
Hear what one of our franchisees have to say...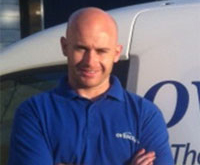 "Although I was busy in my original territory, the response was so positive that I decided to invest in an adjacent, second territory. This required me having to put another vehicle on the road to keep up with demand. Ovenclean have been fantastic, they've given me all the help I could ever have asked for. To be honest, they set me up so well that I haven't needed much ongoing assistance, their brilliant start-up team gave me all the tools I needed to make my own success!"
Owen Rowlands, Franchisee since 2012
Watch one of our franchisees in action...
How much does an Ovenclean franchise cost?
The total investment of an Ovenclean franchise is £14,995+vat, however with the various pricing options available, you only need a personal investment of £10,000+vat to get started (bank funding available for the balance depending on financial history).
The franchise package includes your initial training, a fully liveried van ongoing marketing (such as TV ads) and business development support.
Who we are looking for
Ovenclean franchisees come from all walks of life with all different aspirations.
Complete the short form below to request our FREE & non-obligatory franchise prospectus: