4 top direct-mail tips
Article by Dee Blick
The Marketing Gym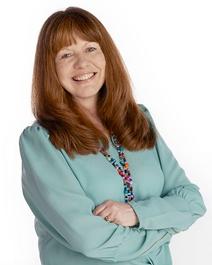 The Chartered Institute of Marketing has hailed direct mail the comeback kid. Ignore it at your peril! Here are 4 tips to help you.
1. Establish objectives for mailing
If your aim is to continue selling your products or services in a mature market and you have a healthy client base, direct mail is ideal for selling more to existing customers. Information rich communications with genuine offers underpinned by great value will do the trick. But you have to know why you're mailing; what you hope to achieve because this will feed in to your messages and your communications.
2. Be clear on how you'll position your brand
You must project the personality of your brand and your values within your mailshot and stand out for the right reasons. Don't fire off a generic bland message that has no connection with your look, feel and visual identity. Customers and prospects need consistency across all channels if they are to know, like and trust you.
3. Consider how you'll demonstrate you deliver value
Companies that are perceived by customers as giving value for money tend to be much more profitable than those that don't. Don't overcomplicate. If you have built your brand on placing the customer at the centre of your universe it's worth documenting on a step-by-step basis precisely how you have done this and then deciding which of these elements will make it into your mailshot.
4. Make a list of what to do to get started before you push the button
For example:
Do you need to buy or rent a list of cold prospects for one time or multiple use?
Do you need to have your customer or prospect CRM database cleaned or profiled externally?
Have you researched your target audience sufficiently to understand the needs that will propel them to respond to your mailshot?
Do you have the resources in-house to manage your direct mail campaign from concept to mail out or will you need to use the enclosing and despatch services of a fulfilment house?
Are your team members poised for action? For example have your account handlers or sales people diarised in the time to pick up the phone and follow-up after the mailshots have landed?
If you have any questions on direct mail please contact me via twitter @deeblick
About Dee Blick
Dee is a multi-award winning Fellow of the Chartered Institute of Marketing and the U.K.'s number one bestselling small business marketing author. Her latest book The 15 Essential Marketing Masterclasses For Your Small Business was the winner of Talk Business Magazine's Best Business Book 2013 with 70 5 star Amazon reviews.
Last Updated: 17-January-2020