Now is the time for a marketing message update
Article by Dee Blick
The Marketing Gym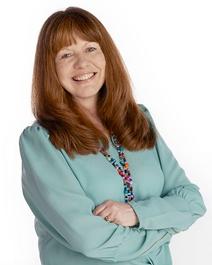 To say that we are in oft quoted 'unprecedented times' is an understatement. And when it comes to marketing all bets are off. For many franchisees, business has either ground to a halt or is thin on the ground; a combination of safe distancing guidelines and the challenges in reaching target audiences. For franchisees selling products or services to other businesses, furlough has made it difficult to reach decision makers. And even when contact has been made with the right person, they're not in the mood to discuss anything beyond their pressing needs. For franchisees selling products or services to consumers, especially when the service is delivered in their homes, sales have in the main ground to a halt as we retreat into our safe bubble.
But it won't last forever so we must focus on how to market effectively beyond the current situation.
I have found myself busier than ever with clients, making wholesale adjustments to marketing plans and revising our marketing messages not just for the here and now but for the post pandemic era.
So, I wanted to share with you over a series of articles, what I have been doing on a practical kick-theory-to-the- kerb basis in the hope it helps you with your marketing.
It is crucial you revisit your target audiences one by one.
For each group look at
The marketing messages you have used to date. List them one by one.
How will each one of these messages and indeed your overall positioning differ post pandemic? Subtle or major? List each change.
What are the new barriers if any to a sale? Are there more or less? List each barrier.
What is it about your products or services that will have even more appeal in the post pandemic era? List each benefit.
Now create your new marketing messages. What's the difference between old and new?
It is lazy marketing to simply rinse and repeat the messages that have served you well to date in your various communications (flyers, website, newsletters, e-marketing posts etc). Chances are you'll have to make fine tweaks, but it may be that a complete overhaul is in order.
You must show you mean business by standing in the shoes of every one of your potential customers and viewing your landscape through their eyes.
You might now have to really demonstrate the value you deliver.
You might have to bolster your benefits with more facts and figures and more case studies to win hearts and minds.
You might have to spell out in detail your new safety policy
And more.
Until you do this exercise you won't know. And even if you have some ideas, this exercise will make you work at a more intense level leaving nothing to chance.
Let me give you an example.
One of my clients, Kalimex, sells trade quality automotive products via motor factors; their biggest purchasers of these products being motor mechanics. Trade from motor factors and motor mechanics ground to a halt at the start of the pandemic and sales plummeted by 80% overnight. We have used this time to reappraise our marketing messages and make big changes to them. It was clear that with services and mots being put off and cars left on drives or taken for short runs, mechanics would be in even greater demand as lockdown began to ease. Added to this is the fact that for many motorists now counting their pennies, a new car is no longer on their list. So, keeping their existing car in good repair and on the road for longer is a priority. And of course, we are being encouraged to drive to work rather than use public transport – a trend that will continue for the foreseeable future. So, although the pandemic has caused major problems the emerging picture is an altogether different one.
So, acknowledging all these facts, we have launched a series of article in the trade media discussing the new demand for mechanics and promoting the top 6 products Kalimex supplies that will be in demand by mechanics and consequently that motor factors should have on their 'must order' list as they began to open. We have also launched a campaign 'Accelerate'. We are targeting motor factors and motor mechanics with promotional gifts, template email wordings, a packed newsletter and bespoke marketing tips; the latter about how each group should market their respective businesses post pandemic. Of course, we are detailing why these 6 products will make motorists and mechanics happy.
Early signs are very encouraging.
The editors of all the trade publications have been enthusiastic to our 'pitch' because it is so relevant and insightful. Without exception we have secured significant coverage (single page and double page features). The 6 products we have been highlighting as 'must haves' in any workshop are unsurprisingly the ones in most demand by motor factors.
My final message to you?
Don't continue with your marketing as if nothing has happened simply picking up where you left off. The world has changed. Put your marketing messages under the microscope and don't delay in making changes.
About Dee
37 years' experience in marketing. A demon at copywriting, practical marketing plans and campaign creation.
Number 1 bestselling author of "The Ultimate Small Business Marketing Book" and "The 15 Essential Marketing Masterclasses for Your Small Business".
Fellow of The Chartered Institute of Marketing.
Many years' experience working with franchisors and franchisees.
Last Updated: 10-June-2020