Time for change or room for improvement?
Article by Dee Blick
The Marketing Gym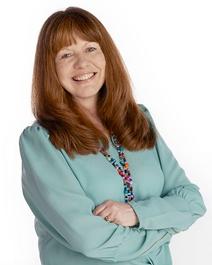 Now is the time to analyse the marketing support you're offering your franchisees and to work even more closely with each one to ensure they can reach targets and remain marketing motivated.
I say this because in the last 20 years I've had the good fortune to work with many franchisors and what I have found without exception is that franchisees can never receive enough good marketing and sales training and mentoring.
So, I would encourage you to ask each one of your franchisees to cast their mind back over 2014. What did they achieve for their business; and where could they have achieved even more!
Did they grow their customer base last year and if so how?
Did they increase their sales last year and if so by how much?
If sales fell why was this? A lack of marketing activity; the emergence of a new competitor; even tougher trading conditions?
Did they put marketing at the heart of their business or was it an afterthought?
How much did they spend on marketing and how much of this spend actually delivered?
What additional marketing and sales support would they welcome from you this year?
If your franchises can answer the following then with some hand on support support from you they are off to a good start.
1. Assuming I want to retain my existing customers, how will I build on their loyalty this year so they want to stay with me?
2. If I am planning on growing my customer base, who am I going to communicate with and why? Where will I find them and what are the initial messages and the products and services that will captivate them sufficiently to build a dialogue?
3. What marketing opportunities am I currently shrinking away from or unaware of? How can I become more marketing savvy?
Do I need to step outside of my comfort zone?
One thing is for sure, most franchisees need ongoing handholding and support with their marketing so reviewing the support you offer them now is time well spent.
About Dee Blick
Dee is a genuine number one Amazon bestselling author (The Ultimate Small Business Marketing Book, The 15 Essential Marketing Masterclasses For Your Small Business) In her latest award winning new book: The Ultimate Guide to Writing and Marketing a Bestselling Book - on a Shoestring Budget she shares how you can become a genuine person of influence in your field by writing a book that becomes a bestseller.

Last Updated: 02-February-2017