Marketing magic in five steps!
Article by Dee Blick
The Marketing Gym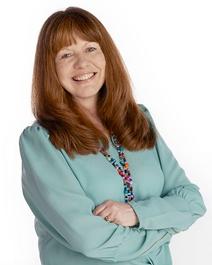 I delivered a talk a few days ago and was asked the question "is there any one marketing tactic that you recommend?" My answer was an unequivocal no. Alas there is no one marketing miracle at the rainbow's end that will somehow transform the fortunes of your business with an army of people lined up and keen to do business with you.
But, you can compress the decision-making process of prospects in the following simple ways:
1. You have to know who you want to reach and why. These are your target audiences. Where do they hang out? Why do you want to target them? You have to believe that you can meet most if not all of their deep underlying needs for your product or service and, crucially that you can make a decent profit. The business graveyard is littered with business owners that gave away far too much for far too little.
2. You have to know where to find your target audiences. Should you rent or buy a list? Have you got an existing database in need of cleaning? Would a search on the internet and a few hours work pull together a decent list?
3. You have to know the compelling benefits that interest them. Don't drench prospects with a bewildering array of benefits. Pull out the 3 to 5 that will resonate with them and focus on these.
4. You have to understand the barriers that could get in the way of making a sale. What are their present arrangements? How easy or otherwise would it be for them to move away from their current provider to you? Make it easy for them to move.
5. You have to find out how they arrive at the decision to buy your products or services. Should you tender or would it be enough to meet and impress upon them your fantastic credentials?
When you've done all of this, your marketing can begin in earnest. At this stage it pays to consider how you're going to communicate the good stuff about your brand to your target audiences. You must plan campaigns that will move a prospect closer to you and further away from your competitors.
About Dee Blick
Chartered Marketer Dee Blick is a Number 1 bestselling author. The 15 Essential Marketing Masterclasses for Your Small Business has been rated 'an excellent read' by The Sun Newspaper, CityAM, Elite Business Magazine, B2B business magazine and is the winner of the Bookbag nonfiction book award and one of Talk Business Magazine's 'Best books of 2013'. Dee has just finished writing her 4th book: The Ultimate Guide to Writing and Marketing a Bestselling Book on a Shoestring Budget, available from October 28th. Follow Dee on twitter @deeblick for her latest updates.
Last Updated: 17-January-2020