Why you need a way with words
Article by Dee Blick
The Marketing Gym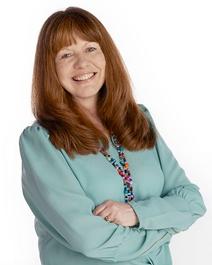 When I started out in marketing 32 years ago, I had the good fortune of attending a seminar delivered by legendary copywriter, Drayton Bird.
Whilst I only had 30 minutes of his time it was more than enough to instil in me a deep-seated conviction that the written word has a powerful role to play in generating sales.
Given we're now firmly entrenched in the online world I believe we're in danger of losing our passion with words.
We're becoming unwittingly sloppy, using text talk and abbreviations, firing off e-mails without checking them through or at best conceding to a cursory 10 second spell check.
You're busy aren't you?
Why shouldn't you take a few shortcuts? Who's to notice?
A couple of weeks ago a business owner was proudly showing me his latest sales leaflet. Within this exceptionally sorry specimen I found 7 glaring spelling mistakes within long winded clumsily assembled paragraphs.
My message to you?
If your sales communications are your brand ambassadors, charged with oiling the wheels of a sale, you must craft them and you must ensure they are edited beyond your first flutter of inspiration. So make an audit of every communication you use – to recruit new franchisees and to sell your products and services, not to mention your franchise manual.
Be ruthless.
What should you jettison, prune, rewrite and improve?
Make every word count. Because compelling copy that's laden with benefits, that's beautifully written, edited and then accurately targeted will help you sell in spades. Great copy compresses the decision making process.
Don't make it an afterthought.
About Dee Blick
Dee is a genuine number one Amazon bestselling author (The Ultimate Small Business Marketing Book, The 15 Essential Marketing Masterclasses For Your Small Business) In her latest award winning new book: The Ultimate Guide to Writing and Marketing a Bestselling Book - on a Shoestring Budget she shares how you can become a genuine person of influence in your field by writing a book that becomes a bestseller.
Last Updated: 17-November-2015