How to take the chill out of that telephone cold call!
Article by Dee Blick
The Marketing Gym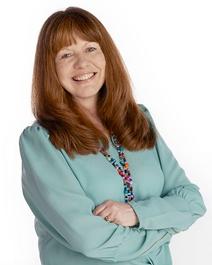 A few years ago I was invited by a blue-chip brand to provide some intensive telephone training for their clients – an eclectic group of commercial insurance brokers. What became obvious as the day progressed was that most of these guys were setting unrealistic targets for their telemarketing teams and then becoming disillusioned when they failed to reach them. For example, they would expect a cold prospect to agree to a meeting on the strength of one telephone call alone. By the end of the day most had realised the error of their ways and resolved to focus instead on setting realistic targets based on 'meaningful conversations'.
What do I mean by this?
Meaningful conversations are the conversations you believe are most likely to progress to a sale. You may only manage to hold one or two calls of this type per session, or you may get several, but these are the calls that count. When you begin calling, record the number of 'meaningful conversations' that you manage to hold in each calling session. You can then set realistic targets as opposed to impractical ones that will only deflate you and provide a reason to stay away from the telephone.
What constitutes a meaningful conversation? You will need to draw up your own checklist but here are some initial thoughts:
Meaningful Conversation Checklist
you got through to the right person
they agreed to take your call
they asked you questions that demonstrated their interest
they raised objections that you successfully handled
the objections you could not answer were not deal breakers
you understood their needs
you were confident you could meet their needs
they wanted to move to the next stage of the decision-making process with you, e.g. they asked for more information/to arrange a meeting/to schedule another call/to introduce you to another colleague/to be sent a quotation etc. You just knew from the nature of the conversation they were not trying to palm you off but had an interest no matter how tenuous. Something you could build on in subsequent conversations.
If you try and coerce a cold prospect into a meeting in that very first call instead of building trust, you'll arouse suspicion. So focus instead on building rapport and developing meaningful conversations because they eventually lead to sales.
Found these tips useful?
They're from the telephone cold calling masterclass in my 3rd book The 15 Essential Marketing Masterclasses For Your Small Business. It has won Talk Business Magazine's Best Business Book 2013. £9.99 with 57 out of 57 5 star reviews on Amazon. I love hearing from my readers so please send me a tweet if you have read any of my books or are planning to do so @deeblick
Last Updated: 17-January-2020