Why a book could be your best business card ever!
Article by Dee Blick
The Marketing Gym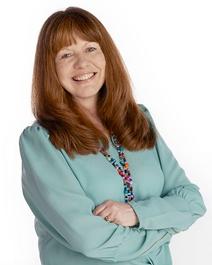 As a franchisor you don't realise it but you've already made significant inroads into writing the book that has sat inside your head for way too long! Consider for a moment the communications, guides and documents you have created for your franchisees.
Now I'm not suggesting you decant all of your best kept secrets into a book but, adding some of them with the aim of handing a copy to prospective franchisees could be the best sales tool you have ever deployed. And with the power of self publishing at our fingertips it has never been easier to write and publish a book on a shoestring budget.
If you've toyed with the idea of writing a book before to document your expertise and hard won experience make sure you read this article and the next three. I'll show you how to write and publish a book that will be the best business card you've ever had!
Start with your big idea. The central premise of your book. Scope it out and be reassured that you have a unique author's voice not to mention experience and expertise that is unique to you.
Devote time to planning the content that will give your book real reader appeal even beyond potential franchisees. Gather your content in one big ideas book.
Allocate your content to chapters so that you can root out and improve on the weak ones. Some chapters will be packed with content but, you have to ensure that every single one is written to the same high standard.
Identify your different groups of readers. This will come in handy when you start marketing to these groups later on. You may discover you have potential groups to market your book to beyond prospective franchisees.
Use a professional editor to add the final polish to your prose. They will find the inconsistencies, grammatical imperfections and spelling mistakes that you will never see no matter how many times you look at your manuscript. The last thing you want is your readers to assume the role of editor.
In next month's blog: top tips on how to remain motivated whilst writing, the additional pages that will really spice up your book and how to create a fantastic book cover.
About Dee Blick
Dee is a genuine number one Amazon bestselling author (The Ultimate Small Business Marketing Book and The 15 Essential Marketing Masterclasses For Your Small Business) In her latest book: The Ultimate Guide to Writing and Marketing a Bestselling Book - on a Shoestring Budget she shares how you can write a book to be proud of and how you just might have a bestseller on your hands.
Last Updated: 17-November-2015