Dee Blick of The Marketing Gym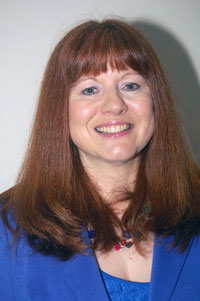 Dee Blick is a Fellow of the Chartered Institute of Marketing, the world's largest marketing body. Only 3% of marketers worldwide attain Fellowship status.
Dee has 30 years' marketing experience gained working with blue chip organisations but mostly with small/medium businesses. She has a track record of planning and delivering successful campaigns generating £10 million plus sales on a shoestring budget.
Dee has won many awards for her press releases adverts and business articles from ABC1 audited publications. She is also the author of the Number 1 best selling, highest reader review rated marketing book on Amazon, The Ultimate Small Business Marketing Book (currently 115 5 star reviews) which is being released in China and Australia due to its success in the UK.
Dee's third book The 15 Essential Marketing Masterclasses For Your Small Business has been endorsed by CIM with the CIM logo on the cover. It will be released worldwide by the World's biggest book publisher Wiley and Sons in August 2013.
Dee is regularly invited as a keynote speaker by organisations including Royal Mail, The Chartered Institute of Marketing and the British Franchise Association. She is also the social media contributor to a new Microsoft book: Key Metrics for Business Success.