Why you must be fanatical about delivering WOWS!
Article by Dee Blick
The Marketing Gym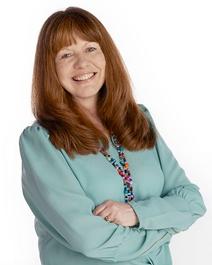 I recently spoke at the 2013 British Franchise Association annual conference sharing the 7 marketing secrets of successful businesses. I concluded my talk with tips on the importance of adopting a Wow! mindset when it comes to converting cold prospects into customers and building the loyalty of existing customers. I was delighted when a few weeks after my talk, Michael Eyre, Chairman of the British Franchise Association sent me an e-mail in which he explained how by adopting the tips in my talk, he had secured two significant pieces of business. Here's a little of what he had to say, reproduced with his kind permission...
"I wanted to let you know how much I enjoyed your presentation at the BFA conference. I was quite inspired by the WOW! Plus1 concept. I tried it and it works: A customer with a potential order for around £150,000 was proving to be particular troublesome in that he was hunting around for the lowest possible price (which will never be me). After my latest discussion with the customer I picked up on something he said and later realized that his personal circumstances were such that if I registered the installation in a particular way, and unique to that customer, his ROI over a 20 year period would increase by £160,000. This is more than the initial capital investment. I called the customer and explained how it could be done, he said that no-one else had bothered to examine if there was a better way and I got the order."
Michael also shared another example of how a small and thoughtful gesture he had made for a customer at no extra charge (and with no motive on his part other than to deliver a great service) had resulted in the customer contacting him to say thank you and giving him more unexpected business.
What is the moral of this story?
1. Sweat the small stuff and the big stuff.
2. Actively seek out ways in which you can Wow existing customers and melt the heart of cold prospects.
3. Go the extra mile. Not just occasionally, always.
4. Work that bit harder than your competitors.
5. Be fanatical about delivering more than is expected of you.
6. Show customers how you deliver a ROI.
In short make it easy for customers to choose you, to continue using you and to recommend you.
Last Updated: 17-January-2020