Business for Breakfast (BforB) Franchise London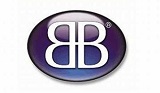 Business for Breakfast is looking for a Master Franchisee in London (within M25)
At a Glance:
Sector: Business services
Year established: 2001, Manchester, UK
Investment level: £150,000 + working capital
International presence: UK, Czech, Slovakia, Spain, Australia, Ghana  
Business for Breakfast (BforB) is the hardest working Business Networking Group in the UK. Established in 2001 we have, and continue to be, a leader and innovator in referral marketing.
BforB is internationally recognised for creating successful networking meetings, events and training for referral marketing. We create an environment where you can build quality relationships within your group, backed up by an ongoing member support programme.
We help clients get new business from quality business introductions and referrals made through our meetings.
Members become part of a friendly and welcoming culture that helps them get to know, like and trust other members who will, over time, become advocates for their business.

The Opportunity
Business for Breakfast is seeking a master franchisee to develop the brand in the London (within the M25). As the BforB Master Franchisee for London, you will have the opportunity to recruit 25 franchisees within the M25.
Each franchisee can launch 5 groups, with a maximum of 30 members for each group. Groups run once every two weeks and the franchisee has the freedom to choose where and when each group is run. Morning, lunch or evening – whatever suits them!
Members pay an annual fee to join a group and their can only be one member from each profession in a group.
Franchisees can earn a substantial recurring income… As master franchisee, the financial opportunity is even bigger!
As master franchisee, your role is to recruit local franchisees, oversee business operations and ensure it continues to follow brand and business guidelines. This is a low maintenance opportunity that can produce an excellent financial return and fit in with other business interests.  
Ideal partner profile
Investment level: £150,000 + working capital
Proven business services experience
Existing business infrastructure that can support the launch and development of BforB in London.
Showcase local knowledge, business relationships and expertise.
Passion for people and giving back
For more information including financial data, please fill out the form below