If I think of my life as a jigsaw puzzle, Lingotot is the missing final piece!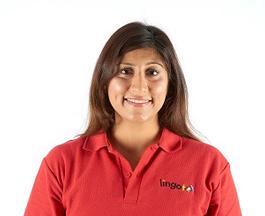 Name: Priya Purryag
Franchise: Lingotot
What's your career background – what did you do before you joined Lingotot?
Prior to Lingotot, after graduating in International Management in French from UMIST (University of Manchester, Institute of Science & Technology), I joined the Royal Bank of Scotland and spent 10 years working in commercial roles in the world of Insurance and Banking. After the birth of my son, I decided to gain new experience and switch industry and I joined the third sector. I secured a senior commercial role in a renowned International Charity and spent over five years managing and developing products to help companies, individuals and charities themselves, donate funds to the charitable sector in a safe and secure manner.
How did you first hear about franchising and what made you choose Lingotot?
I had reached a pivotal point in my career, where I had been considering opportunities to run my own business and become self-employed for some time. I also wanted something which would enable me to use my linguistic skills, channel my creativity and apply my years of commercial experience.
For me, franchising was the perfect answer to my entrepreneurial aspirations, and I had been searching for the right franchise including using the BFA and also attending open days. Franchising gives me the security of working with a successful and thriving business but also allows me to operate independently in my own territory. Not only can I run and make my own decisions, it is up to me how I grow and shape my business.
When I came across Lingotot, I knew this was the perfect choice for me. Lingotot offers a fantastic business model where teaching, flexibility and languages come together to offer unique learning opportunities for children from a young age. I was really impressed by the award winning and high quality Lingotot brand and the different revenue streams available for franchisees. What made Lingotot even more appealing was the accredited teacher training qualifications for new franchisees to complete. This gave me great confidence and showed to me that the learning and development of franchisees was really important for Lingotot.
How does Lingotot fit into your daily life?
If I think of my life as a jigsaw puzzle, Lingotot is the missing final piece! Lingotot enables me to run a professional and rewarding business but also maintain a great work / life balance at the same time. I am able to teach my classes in between fitting in the school run and also ensure I can support and help my son with his homework and after school activities. This may mean that when he's fast asleep, I continue working in the evening, but this is something I look forward to doing!
What have been your challenges and highlights so far?
My highlights so far have been working with my neighbouring franchisees so that Lingotot Southgate can meet customer demand and offer Spanish sessions (I am only fluent in French) as well as French from the outset.
I would also say my main highlight has been Lingotot Southgate's launch party. To celebrate the launch of Lingotot Southgate and give local families the chance to experience a morning of interactive fun and learn all about Lingotot, I held a launch party at KB02 in Palmers Green. The event was attended by over 40 children and their parents. Children participated in a Little Lingotot French and Spanish taster class and expanded their learning with a range of language activities. Parents also had the chance to be involved by taking photos in the Lingotot photo booth plus enjoy the raffle prize draw with plenty of Lingotot goodies.
As I don't come from a teaching background, I would say my main challenge has been learning about how the education system and schools' infrastructure works. However, the support I receive from Lingotot including the various webinars and resources gives me the confidence to start approaching schools directly in my area, so that I can offer Lingotot lunch or after school clubs.
What are your future goals?
- Providing and maintaining excellent customer service
- Building my brand presence and equity in my territory
- Business growth:
o Increasing the number of customers attending my community classes
o Working with new nurseries
o Approaching schools to offer lunch and after school clubs
- Complete my Diploma in Teaching Primary Languages so that I can offer PPA cover in the future
What advice would you give to other people looking for a franchise?
Research, research and more research! To make sure you and the franchise you select are a perfect match, make sure you do your research. Review the different packages and revenue streams available, understand the brand and its presence in the marketplace. Look and compare with different competitors so that you can identify any unique features but also if anything is missing.
Speak to the franchise founder and ask as many questions as possible. Also seek out the opportunity to speak to existing franchisees and also shadow one or two to see how the operation works on a day to day basis.
Lastly, I would say rely on your instincts, you will know when you find the franchise that is best for you. I knew pretty quickly, early on in my investigations, that Lingotot was the ideal franchise for me and I'm pleased to say I was absolutely right!
Learn more about franchise opportunities across the UK with Lingotot here!
From banking to Lingotot franchisee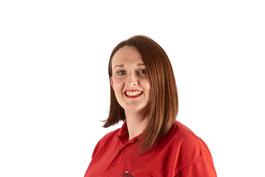 Name: Sarah Canavan
Franchise: Lingotot Bexley
Established: November 2017
What is your background?
I have a degree and masters in French and German Translation and Interpreting and after graduation I moved into Finance. I spent 9 years working for American Bank JPMorgan as a relationship manager, looking after 80 banks in Benelux.
How did you first hear about franchising and what due diligence did you do?
I knew about Lingotot as I went to secondary school with a former franchisee, and she introduced me to my nearest Lingotot centre in Kent. I started working for this franchise as a tutor and this developed into an operations manager role. Whilst doing this, I was able to learn about the brand, understand the methodology, I recognised a gap for language classes in Bexley and surveyed friends. I also spoke to EWIF South East Lead Anne-Marie Martin for her advice.
Support & Training
Lingotot HQ are incredibly supportive and always respond to my queries quickly. We are provided with a training framework, face to face training and onward training webinars.
Impact on Life:
Becoming a franchisee has allowed me to spend more time with my young family. Whilst working in banking I had a breakdown and couldn't cope with mum guilt. Now I have much more flexibility to choose my hours.
Challenges and highlights so far:
I have had numerous highlights such as award nominations. I have been a finalist at the Family Network Awards, AFA Awards and the What's On for Kids Awards this year alone. I also won Network Contribution and Overall Franchisee of the Year at the 2019 Lingotot Awards. But by far the biggest highlight has been winning Best New Business at the Bexley Business Excellence Awards 2019 as it was judged by a panel and wasn't open to public vote.
Being an employer is a challenge as there are so many different personalities to manage.
Advice to others looking for a franchise:
Do your due diligence
Research local competitors
Look into pricing...what will local people actually pay?
Have a buffer
Future Goals:
to expand into offering language classes during curriculum time in schools
to further develop Lingotot Generations
to increase my profit margin
Click here to find out more about Lingotot Franchise
New London franchisee for Business Doctors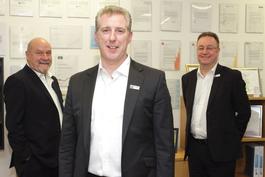 Business Doctors has recruited its first franchisee for Kingston upon Thames.
Seasoned business and marketing professional John Sweeney will launch the new south west London territory.
John began his career as a business analyst for Volvo and his analytical mind has stood him in good stead ever since.
In 2004, he opened the New York office of a London-based business research consultancy, working with clients across the technology, media, energy, financial and professional services, healthcare and retail sectors.
Three years later and back in the UK, he launched his own marketing automation company, which he sold within two years.
Most recently, John has been sales director of an award winning data marketing company.
He says: "I have been an SME owner and know what it's like to build, expand and sell a company.
"As a Business Doctor my approach is to work with business owners to help them find the right path for them and their companies. It is not my style to dictate to someone what I think they should do; there is no one right way to grow a business and what will work best for each business owner is very individual.
"I am here to listen, empathise and then help SME owners to identify and navigate their preferred route."
Since humble beginnings above a Cheshire takeaway in 2004, franchisors Rod Davies and Matt Levington were set on building the go to company for SME advisory and consultancy services.
With over 30 Business Doctors territories now operating around the UK, the ambitious pair took their first steps beyond British soil when they launched in South Africa in May 2014. Today, Business Doctors' territories are up and running in eight regions of the country, including Johannesburg, its largest and wealthiest city. In 2016, Business Doctors launched in India, Malta and Republic of Ireland.
Man from mars takes over Driver Hire franchise business in Guildford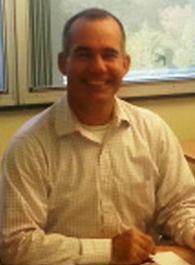 Richard Bradshaw, who started his business career as a management trainee at Mars UK, is the new franchisee of specialist transport & logistics recruiter, Driver Hire's Guildford office.

Richard, who hails from Southampton has, over the past 25 years, built an interesting and varied CV, largely in the hospitality industry. Most recently he spent over a decade in Florida as an award-winning owner-manager for two of the world's largest hotel companies.

He's now relishing the prospect of running his own Driver Hire business back in the UK. "I was manager and franchisee of a "Comfort Inn and a 'Day's Inn' hotel in Sarasota, so I know all about the many benefits of franchising," says Richard. "When I came back to the UK, I started looking for another franchised business. Driver Hire ticked all the boxes; it's got a proven business model, it's reputable and highly regarded and, above all, has growth potential.

The UK's largest specialist supplier, Driver Hire provides temporary and permanent drivers and other logistics staff to local and national organisations in both the public and private sector. If they're short of staff – perhaps because of illness, holidays or seasonal demand – Driver Hire will supply them with a suitable replacement.
Recognition Express supplies Eastenders star with charity vests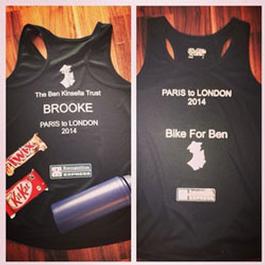 Local business man Hugh O'Neill, owner of Recognition Express Bromley and Dartford, has sponsored former Eastenders star Brooke Kinsella and her celebrity friends to help with their fundraising activities for the Ben Kinsella Trust.
The charity, which aims to save lives by educating youngsters against the dangers of carrying knives, was set up by Brooke after her brother was stabbed to death in London June 2008 whilst celebrating his GCSE results.
As an ongoing supporter of the Ben Kinsella Trust, Recognition Express Bromley and Dartford have previously donated personalised hoodies and t-shirts to Brooke and her sisters when they walked to the highest point of Machu Picchu last year to raise money for the worthwhile cause.
Said Hugh: "As branded clothing is one of my main areas of business, I was more than happy to help and make another donation to Brooke and her friends. The vests were quick and easy to produce and I'm proud to have my name associated with such a great charity."
Brooke had a helping hand from singer Lemar and former Eastenders actress and Strictly Come Dancing contestant Louisa Lytton who also sported the fashionable vests during the charity bike ride. Delighted with the results, Brooke tweeted her gratitude to her sponsor before beginning her challenge from Paris: "On your marks, get set, here we go! I'm ready! Thank you so much Recognition Express."
Recognition Express Dartford & Bromley supply a wide selection of branded garments in all materials, colours' and sizes with printed or embroided logos and images.
Recognition Express franchise has what you need to make a successful business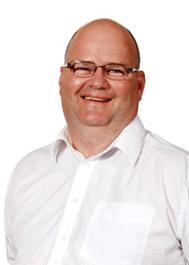 Franchisee: Hugh O'Neill
Territory: Bromley & Dartford
Franchise: Recognition Express
Commenced Trading: May 2010
Previous Job: Regional Business Manager for a Contract Caterer
Why did you choose to buy into a franchise?
Scary starting a business from scratch, wanted something that was proven and with a support structure.
Why did you choose Recognition Express?
I knew of Recognition Express as they used to supply my last company badges, I did not realise the extent of what they did. When I did my research, I was impressed with the quality of products I could supply, the margin that could be achieved, the low overhead costs and the support that would be offered.
I spoke to an existing Franchise Owner, Stuart Fisher said 'you get what is on the tin' and he is right!
How have you found the training and support given by Recognition Express?
Comprehensive and supportive.
How do you see your business progressing over the next three years?
In the first 3 years I see myself developing a solid base on which to grow the business. I
What has been the response of customers?
We are competitive on pricing (not the cheapest), but we also provide an excellent personal service
What quality would you say is most important in your role?
Hardworking, a good listener, a passion to make your business a success
Do you have any advice to anybody considering Recognition Express as a franchise?
The franchise has everything you need to make a successful business, it is then up to you! I love it!
Professionalism of Rosemary Bookkeeping franchise appealed to Mary Chadwich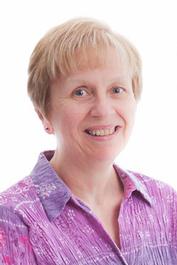 Mary has previous experience in all aspects of payroll and accounting and, in 2004 she earned a CIPD qualification in HR. "I had wanted to work for myself for quite a few years but had never found the right opportunity until now. I think franchising is an excellent way to start your own business if you find the niche that suits you. Working on your own can be very lonely but having experienced, supportive people to back you up is extremely reassuring."
How Mary got involved with Rosemary Bookkeeping
"Rosemary Bookkeeping caught my eye whilst I was looking at the BFA website to see which franchises were available. I liked the idea from the start and it seemed to be a more sensible choice than picking something I knew nothing about. I also liked the 'altogether friendly' part of their logo too. I had looked at other franchises apart from Rosemary but they always came out on top with their friendly yet professional approach and their innovative ideas.
"I would recommend a Rosemary franchise to anyone who gets on with people and has a good head for figures."
Mary's secrets to success...
Mary celebrated her 2-year anniversary in August of 2012. We asked her what advice she had for others considering the Rosemary Bookkeeping franchise: "You need to trust the people behind the business, I did and made the right choice for me. You also need to like working with both figures and people. Be prepared for hard work; this is your business. Your effort will equal your reward and the work is definitely out there!"
Mary has some 17 clients including a catering company, personal injury solicitor, a trophy and engraving company and even a meditation and pampering retreat! All of which need to grow their businesses in various directions with Mary's assistance: "I help them with a range of bookkeeping tasks, most importantly they gain a great deal of control over their business numbers that they never had before," adds Mary.
What Joanna Dennis, Franchise Development Director of Rosemary Bookkeeping says:
"Mary was one of our founding franchise partners and has done a tremendous job in establishing her franchise within her territory. Her passion and enthusiasm shine through and is appreciated by her clients."
About Rosemary Bookkeeping
Rosemary Bookkeeping is a British Franchise Association accredited franchise, based on a successful business which was established in 2002 and offers a unique bookkeeping system which is built around charging clients per transaction rather than per hour.
The Founding Partners have over 60 years of business and bookkeeping experience between them in the essential business disciplines of accounting, operations, sales and marketing.
According to the Federation of Small Businesses, over 4 million customers NEED this service. By law, all businesses in the UK are required to keep records of their transactions which later are used by an accountant to file for tax and often VAT. Managing these transactions through bookkeeping is often the biggest headache to the small business owner and a task that is left at the bottom of the pile.
There is a growing network of established Franchise Partners in the UK either running their franchise as a management business with bookkeepers undertaking the work for them or working on client accounts themselves.
Unique proposition with Platinum Property Partners franchise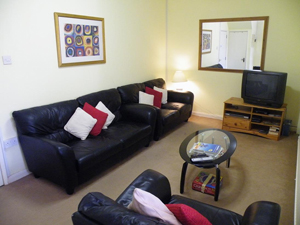 In times of economic recession, maintaining good levels of cashflow in your business is more important than ever. Platinum Property Partners (PPP) is a unique franchise proposition which offers an opportunity that's cash-positive from the outset.

The concept that 'standing on the shoulders of giants' is the most efficient route to success has been proven time and again, so it's no surprise that franchising, as a sector, has continued to flourish, even in these difficult times. Platinum Property Partners – the world's first, and currently only property investing franchise - is not only a prime example, but a market leader, having gone from start up to 40 active Franchise Partners (franchisees) in just two years.

The NatWest/BFA Franchising Survey 2009 reported that most franchisees can expect to break even by the end of year two. Unlike almost all other forms of buy to let investment, the PPP core business model generates such high levels of rental income that each property acquired by a PPP Franchise Partner is expected to be cash-positive to the tune of £1,000+ per month, from the outset. This means their investments truly are assets from the start – servicing their own debt and providing profit on top – which will then bring additional, lump-sum returns and rewards in the medium to long term.

The Founders of PPP, multi-millionaire property investors and entrepreneurs, Steve Bolton, Nick Carlile and Richard Davies, have invested in excess of half a billion pounds in property over the last 20 years, across 14 different countries, and have vast cumulative experience in residential, commercial, self-build, land and property development. Franchise Partners are given personal, intensive initial one to one mentoring and then ongoing training and support in order to help them follow the various systems & strategies Steve, Nick & Richard have developed and refined in building their own portfolios, using strengths in different markets to maximise cashflow and capital growth.

Partly because of the reputations of the three Founding Partners and partly because of the undeniable quality of its Franchise proposition, PPP has been able to attract leading figures in their relative fields to become part of its 'power team', which offers coaching, mentoring and support to those within the franchise. This group of advisors and experts in the business, legal, financial and property spheres, includes individuals and organisations that it would be either impossible or prohibitively expensive for people outside the franchise to access.


Unlike most other franchises, the business assets (properties) are owned by PPP Franchise Partners and, because property is a constantly shifting market, the 'best' business strategy – i.e. the Franchise 'product' – has to change along with it. The huge benefit of working with such experienced Franchisors is that they are able to predict trends and opportunities, can quickly adapt and roll out updated best practice, and are able to offer their Franchise Partners a variety of investment strategies. The PPP franchise has also been designed to be flexible and non-exclusive, so Franchise Partners can operate their business from home, part-time or full-time, and are not only allowed to have other income streams, but are encouraged to do so.

Over the past twelve months, despite the ongoing economic recession and property market downturn, Franchise Partners have continued to grow and make excellent profits from their UK portfolios. The business models for maximising return on capital have proved both resilient and adaptable to the current global crisis, and many Franchise Partners are also experiencing elevated profits, thanks to the current low Bank of England base rate and its effect on repayments on tracker mortgages.

Manali, investing in West Drayton, is making £1,700 a month pre-tax profit on one house in multiple occupation (HMO) and £1,800 on another, after the mortgage and all bills associated with the property have been paid. The rental income for properties let in this way – typically 6 rooms rented individually to working adults, rather than letting the whole property to just one family or to students - is significant, and provides an average yield of 14%. Kim and Steve, based in Cardiff, are making just over £2,500 a month from two HMOs, the relatively high outgoings for one property with a significant mortgage repayment, balanced by rental income of nearly £3,400 a month.

While profits have remained high for Franchise Partners, the huge changes in the mortgage lending market over the past year or so have meant a massively increased level of capital input is required to purchase and renovate a typical HMO. The Founders have put a lot of extra time and resources into training and workshops, and some new strategies have been adopted to take advantage of the best opportunities currently available. Working with passive investors and taking control of a property by way of a lease, rather than buying it outright, are two examples of ways in which PPP is encouraging and helping Franchise Partners to conserve their capital and maximise returns.

To further help Franchise Partners accelerate the growth of their business and diversify their portfolios, PPP has also developed passive investment opportunities, which require capital input, but no time commitment. With Platinum Portfolio Builder, PPP turns an investment of around £27,000 (plus a variable amount of working capital, returned at the end of the project term) into significant equity by sourcing, acquiring and managing a small portfolio which is bought at a minimum 25% below current market value, verified by a RICS surveyor. Many Franchise Partners are already using PPP's systems for acquiring properties like this themselves, and achieving even higher discounts and returns through spending more time sourcing and negotiating deals.

There are other passive investment opportunities, including: a loan scheme which offers excellent returns and can provide extra income for high net worth individuals who have significant amounts of capital in the bank or in under-performing investments; and overseas investment projects, available when and where market conditions offer sound and secure returns. These additional investment options are also available outside the franchise, to selected parties who are invited to join as Passive Investment Partners.

All those involved with the Franchise have a genuine desire to give back - whether that's in terms of money, time or sharing skills - and tend to approach life with a win-win attitude. PPP's holistic approach to business is reflected in the organisation's mission to 'Be more, do more, have more, give more'. It measures the success of Franchise Partners not just by financial performance, but also by health, happiness and contribution to others, and provides personal development workshops, books and other learning materials to help Franchise Partners set and achieve their goals.

Alex Ferretti is a Nutritional Therapist, who joined PPP as a foundation Franchise Partner. "The reason I joined the franchise was so that I could benefit from not only the great strategies and support provided on the property investment front, but also the continuous personal development opportunities offered to Franchise Partners, and the focus on health, balance and happiness. This holistic attitude to achieving freedom and success in life is something I had not come across before in any other company, and I can honestly say I am proud to be a part of this group of truly inspirational people."

Dream exhibition leads to a Dream Doors franchise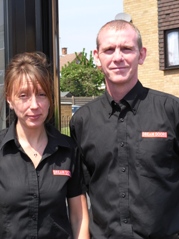 John Ryan came across Dream Doors franchise after looking for a change of direction having worked in the printing industry for 27 years.
"I wanted my own business but was nervous about starting alone so franchising, with a proven system and support, appealed to me."
"Having looked at a number of franchises at an exhibition, my wife and I were enjoying a coffee opposite the Dream Doors franchise stand. My wife commented that a kitchen makeover was something we could have done in our home. The business seemed a great idea and was something we, as a customer, would pay for"
"We spoke to the recruitment team, went away and researched the business and then, having spent a day with the team at the Dream Doors Head Office in Gosport, decided to purchase the Dartford franchise. 18 months on, having initially worked from home, we are opening our first showroom and looking forward to growing our business."
Justin Dunn also met Dream Doors at the Olympia exhibition, but he had already seen the business advertised in the franchise press.
"I used to read franchise magazines and newspapers on my commute home from Waterloo, Dream Doors always featured positively and the concept had great potential."
"I decided to visit the exhibition in London to research various franchises but, as soon as I met the Dream Doors team and had a friendly chat, I felt at ease with the company."
A year on, Justin is operating the Kingston franchise and remarks "After a lot of hard work and with fantastic support from Head Office and my Franchise Manager, I am getting busier and busier. With on going training, help and advice, I'm continuing to learn and going forward all the time."
Home Instead franchise makes a real difference in Finchley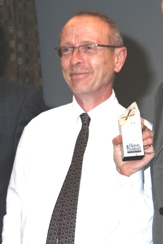 Canadian born Dale and Diana Bevington chose Home Instead Senior Care so they could make a real difference to their local community.
As is the case with many Home Instead Senior Care franchise owners, Dale and Diana have personal experience of the problems that arise when dealing with ageing family members.
Dale's father, who lived in Canada, was diagnosed with vascular dementia and Dale and his family were faced with the problems of many families in the same situation – finding the right help. The process the family went through to find support for his father made Dale appreciate the need that so many people have for care in their own homes.
This experience coincided with Dale, in his own words, "reaching an age where I wanted to do something new". Dale had run a successful London industrial design consultancy for many years and took some time off to consider his options. He had always had an interest in demographics and social change and so looked at business opportunities in this area.
Dale and Diana knew people who worked in the care sector and the couple found Home Instead through a web search. "When we found Home Instead Senior Care they were offering exactly what we would want to provide for our own parents, so we knew it was something we could believe in." The couple researched other care companies but none offered the ethos of Home Instead.
The couple purchased the Finchley franchise in June 2007 and have seen it grow from strength to strength. Diana says: "I had chosen to work part time in the business but we're now so busy that I will soon be working full time with Dale."
Dale continues: "After my father was diagnosed with vascular dementia I learned a lot about the condition. We now work with Alzheimer's and dementia groups in the area and see ourselves as part of the local support network for sufferers.
"We have met a lot of Home Instead franchise owners and I think that the common thread that links us is that we are reaching out to our local community with a business with meaning rather than 'chasing the money'. I think we all believe that if you are really interested in what you are doing, and do a good job, then success will follow as a natural consequence."
Franchising Enables Me to Realise My Ambitions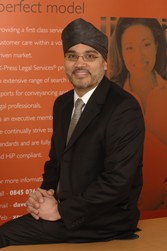 X-Press Legal Services Ltd is a specialist franchise that provides property searches and reports, working on behalf of solicitors, conveyancing professionals and specialist HIP providers. The searches and reports are a vital part of the property buying process in the UK.
"Franchising has enabled me to realise my ambition to have my own business and also allows me to manage my time effectively to achieve a good work-life balance," says Manjit Panesar, X-Press Legal Services franchisee covering a large area of West London and parts of Middlesex.
After leaving university with a degree in computer science systems, Manjit was dismayed to find there were no jobs. "It was 1991 and there was a recession. I gave up counting how many CVs I sent out when it went beyond 600!," he explained. "I got a job as a civil servant before becoming a partner in a D-I-Y shop, a loss-making business that I turned round into a profitable one before selling it on. Using this experience, I moved on to join my dad and brothers in a plumbing and heating shop.
"But what I really wanted was my own business. I also wanted to move out of the retail sector and do something different, ideally home-based to give some flexibility in the working pattern and enable me to spend more time with my family," he continued.
With these priorities in mind, Manjit considered his options before deciding that franchising offered the safest route to achieving his goals. He commented: "What appealed to me the most was the fact that franchising offers a ready-made proven business model, with working processes and systems already in place. I didn't want to start a new venture from scratch as I was aware of the initial set costs of a new business, with its associated risks."
He began some very thorough research into franchising, approaching it with careful thought, after identifying his own priorities and what he expected from a franchise. He gathered information about all the franchises that matched his own criteria and then reviewed their details to produce a short-list of companies to contact, some of whom he visited at the Birmingham franchise exhibition in October 2007.
He met X-Press Legal at this show and shortly afterwards decided that this was the business he wanted to become part of. Manjit said: "X-Press offered just about everything I was looking for. It was an exciting new challenge but with start-up costs within my means. I did not need any additional qualifications and their training covered all elements of the business.
"The other big attraction is that I could work from home and have greater flexibility than I had ever had before. Since setting up my office I have discovered that managing my own time is brilliant and I can see more of my wife and three lively little boys.
"Now I am working hard to build my franchise into a good, solid and reputable company," Manjit summed up.
Keep Franchising in the Family with X-Press Legal Services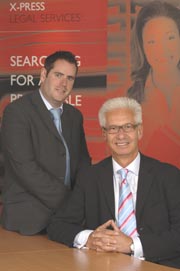 X-Press Legal Services' Ltd is a specialist franchise that provides property searches and reports, working on behalf of solicitors, conveyancing professionals and specialist HIP providers. The searches and reports are a vital part of the property buying process in the UK.
Family businesses tend to be run by husbands and wives or blood relatives, so a father-in-law and son-in-law working together is relatively unusual. However, pooling their respective talents and experience has proved a winner for franchisee partnership Adam Margolis and his father-in-law Max Furman.
Adam was an estate agent in North West London and had always worked in the property sector. He wanted to be his own boss but understood the pitfalls of starting a business alone. He believed that franchising offered a safer route to self-employment, with fewer risks than a completely new venture.
His father-in-law Max, on the other hand, had many years' experience of running a business, having owned retail outlets for more than 30 years. He had two shops in North London selling children's wear but, like many other independent retailers, he found it increasingly difficult to compete with the cheap imports being offered by the big supermarkets and eventually decided to close up.
Max knew from experience that working hard in your own business brings the satisfaction of reaping the rewards of your own efforts. He could also see the real advantages of being part of a franchise network with training, on-going support and back-up from an established and successful business that has been tried, tested and thoroughly proven.
Together Max and Adam researched franchising, looking at many different options before deciding to find out more details about X-Press Legal Services. As Adam had a background in property and was very familiar with the home buying process, X-Press was particularly relevant and sounded very interesting. They went to the Olympia franchise exhibition in 2007 where they met the X-Press team for the first time. "After meeting director Dave Lister I immediately felt I was on the same wavelength as him," said Adam.
Combining Max's invaluable business experience with Adam's in-depth knowledge of the property sector enabled them to launch their franchise with an exceptionally good start. They get on well and work together harmoniously, except for just one thing. Adam explains: "I am a keen football fan with a season ticket for Spurs while Max supports rival London team Arsenal," he said.
Max added: "We are great colleagues - so long as we never discuss football, the one thing we disagree about! I am looking forward to having as much success as my team!"
Impressive Introduction to Business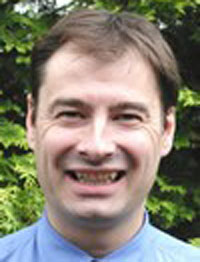 Name: Steve Bennett, Recognition Express, Croydon
Commenced Trading: April 2002
Previous Job: Paper Supplier
Why did you choose Recognition Express?
There was a nice feel to the business. They were well established with a good track record. The variety of the work was important- a good balance of production and sales, and the ability to make things quickly if required for my customers. When I visited the office in Leicestershire, I was impressed with the people that I met. They were likeable and trustworthy, and I left feeling that I would enjoy operating a franchise and make a good living. I looked at five other franchises, but did not get the same feeling.
How have you found the training and support given by Recognition Express?
I have been very pleased. The helplines work very well, and all of the staff are knowledgeable and patient. The Centralised Marketing is an excellent initiative- when you are on your own, keeping up with generating enquiries can be difficult. The new product areas that have been developed since I joined will be very successful for me. Recognition Express is a forward thinking company rising to new challenges.
How was your first year in business?
I had to pace myself as you can't learn everything at once. I opened 60 new accounts, and started to develop fruitful long term relationships. Recommendations started early on when customers experienced my service and these continue to bring in good business, and I get a real buzz from making my own products, although the sound of my invoice printer working gives me the most satisfaction! So far (touch wood) I have no bad debts, but my biggest challenge is balancing my time efficiently between the different parts of the role.
How do you see your business progressing?
I have just taken on my first part time staff member. My target turnover is £250,000 within the next couple of years.
Do you have any advice to anybody considering Recognition Express as a franchise?
Do your homework, talk to existing franchisees, and decide if this is a role that's right for you. The Recognition Express approach to winning business really works, and the impersonal methods of my competition are a real benefit. I am developing genuine customer loyalty. Our diverse range is crucial, so we are a 'one-stop-shop' for all recognition products. I can provide short runs in quick time using my own equipment, and high volumes through selected trade partners. I don't rely on repeat orders of the same items, and have now sold more than one product to most of my existing customers.
40th TaxAssist Accountants'Shop Front Office Opens!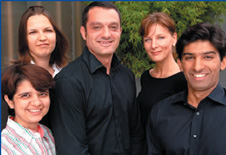 Debbie Corbett & Vince Dalaimo have now opened their brand new shop front office in central London making them the 40th to do so in the TaxAssist Accountants network.
TaxAssist Accountants provides small businesses with expert advice tailored specifically to their needs, from the completion of end of year accounts and tax returns to payroll, VAT and bookkeeping. This is complimented by a wide range of additional services for small business clients, including debt recovery, independent financial advice and personnel (HR) services.
As part of a national network of over 150 offices, TaxAssist Accountants provides a friendly local service with the back-up of a national organisation to deal with every tax and accounts issue or query which may arise.
The shops are aimed at attracting the local small and medium sized business owner with a fresh, modern and stylish look. They have locations throughout the United Kingdom and cover all aspects of accounting and tax work. Twenty more shops are due to launch before the end of the year in new locations across the UK.
Reputation for Excellence
The shop front offices offer a friendly, prompt service with fixed fees agreed in advance. The fees can be paid in monthly instalments making cash flow easier to manage. This allows clients to concentrate on what they do best, with the assurance that their accountancy needs are being well looked after.
Looking Onwards and Upwards with ERA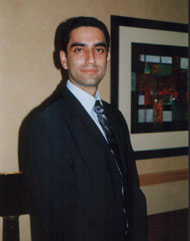 Manoj Pabari
Expense Reduction Analysts
Redhill, Surrey
Why I chose franchising
I chose franchising as it is a more supported form of business with greater resources than a stand-alone, and also there is more chance of success with franchising than with a start up.
What I did before taking up a franchise
I undertook plenty of research into start-ups, franchises, personal finances, to find out what type of business i was suited to. I also looked at the support of the people of around me as this is important for franchising.
How I raised the finance
My investment was part self-funded and part bank supported.
The training and support I receive from my franchisor
It gave me a good basis for beginning my business. It covered most of the important areas such as how to find, how to do and how to continue and where to find. There is good support including mentoring, but probably more important is the support of the entire franchise network early on and how it continues even now.
The challenges I have faced
Learning to explain our services in detail, but concisely to clients.
My advice to someone thinking of buying their first franchise
Are you suited to working alone and accepting no income to start?
Are you happy to follow an already invented wheel?
My plans for the future
I am looking onwards and upwards. I am looking at continuing to grow the business at the rate that it is, and then enjoy the fruits of my labour. I would also like to try and get involved in the training side of the business.