Driver Hire Franchise Northern Ireland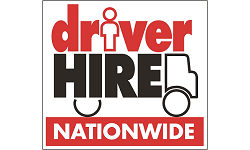 Driver Hire looks to find franchisee for Northern Ireland (WEST)
Driver Hire Northern Ireland (West) is one of the few vacant / Greenfield territories available in the Driver Hire network – presenting a relatively low-cost opportunity for somebody to join this award-winning business.
Driver Hire Northern Ireland (West) operated as a franchise from 2002 to June 2009 and the territory is currently covered (not pro-actively) by Driver Hire Belfast. The territory covers the following postcodes: BT44-82
We are seeking a sales-focused person to take on this franchise and build a successful business, with the support of Driver Hire's award-winning Head Office team.
The franchise licence fee for this start up opportunity is £32,000 (+VAT)

As a Driver Hire business owner, you'll specialise in providing staff to the transport & logistics sector, serving clients in both the private and public sector. Customer sectors are very wide-ranging and include, haulage, parcel delivery, retail, construction, oil and gas, recycling and local councils. The number of potential customers for our franchisees is huge. Essentially any company that operates a fleet of vehicles.
Established for over 30 years, Driver Hire's success as a franchised business is based upon a proven franchise formula which combines a market-leading brand name, robust business systems and comprehensive training and support. Driver Hire is also five times award winner of the bfa HSBC Franchisor of the Year award, winning the bronze award in 2018.
In the 2018/19 financial year:
• 53% of Driver Hire franchises achieved sales of over £1million
• 76% achieved sales of over £750,000
• 90% achieved sales of over £500,000
• The average franchise turnover (single unit) was £1,214,978
This is a great achievement when you consider that the franchise industry's average turnover is currently £400k, according to the 2018 bfa/ NatWest Franchise Survey.
If you are interested, please fill in the form below.