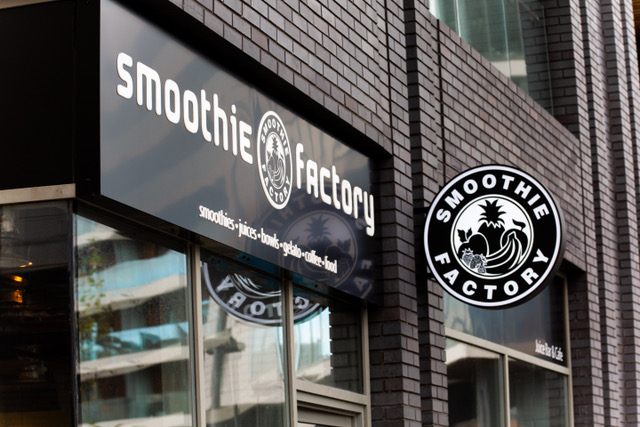 One of the world's most exciting and fastest growing juice bar brands, Smoothie Factory, opened its first UK and Ireland store in the heart of Belfast's vibrant Titanic Quarter in May of this year.
The American juice bar franchise, known for its innovative, delicious and healthy products has major plans for expansion into the UK & Ireland.
Established in 1996 by US Olympic athlete James Villasana, Smoothie Factory is much more than a juice bar, serving a wide range of products including 100% real fruit smoothies, cold pressed juices, salads, sandwiches, superfood bowls, coffee and gelato.
Currently the brand operates more than 120 stores in 20 countries, with a number of other countries in Europe and Africa at final agreement stage.
Two master franchise partners are now in place; one for Great Britain and another for Northern Ireland. The group is actively seeking a master franchise partner for Ireland.
"The Master Franchise opportunity in Ireland is a significant appointment for us as it will complete phase 1 of our business plan for the UK and Ireland. We're looking for a strong business or individual with previous F&B experience to launch the brand into the Republic of Ireland.
Someone who already has a F&B business and who wants to diversify would be a great fit. They'll be required to open a minimum of five stores within five years including 1 'model' outlet (store or kiosk) after which they'll be able to sub franchise. This really is a ground zero opportunity to build a great business."
To find out more about the Smoothie Factory franchise please click here