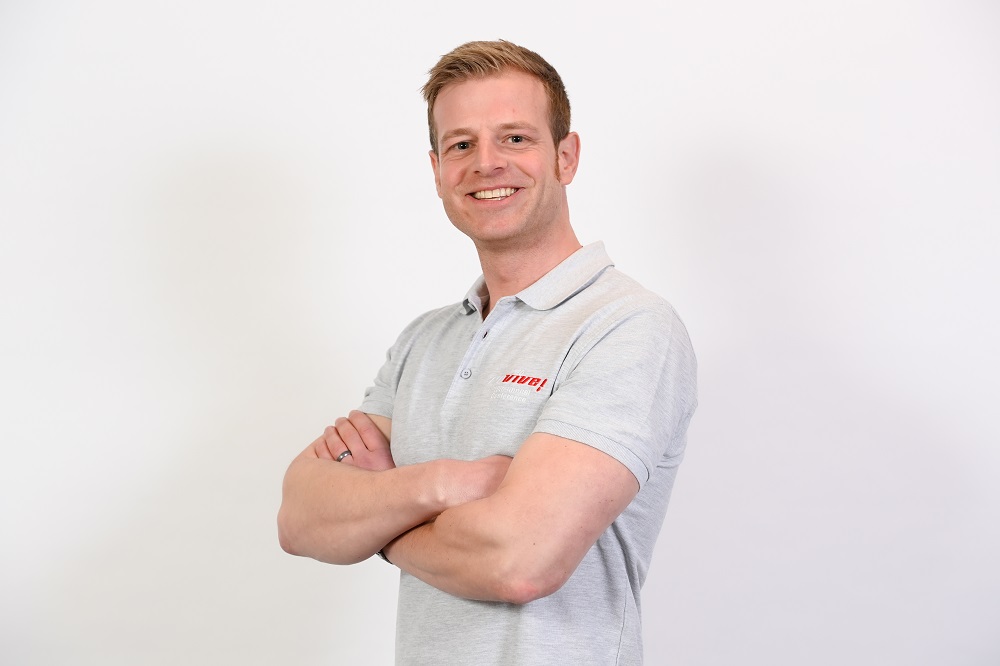 Two years ago, Mark Pronger was a stressed -out mechanical engineer. Now as owner of Revive! Belfast, he's running Northern Ireland's 'Best Start-up Business' and is loving his new life.
He won the Federation of Small Businesses (FSB) award for the Northern Ireland region, for his fresh approach to the conventional repair process and increasing the turnover of Revive! Belfast by 140% in 2022.
After years of travelling round the world, putting in long hours and not spending enough time with his family, Mark decided the time was right to start his own business. He chose Revive! after carefully researching available options and launched Revive! Belfast in May 2021.
He started with two vans and two technicians and has now added another van and specialist wheel technician to the team. Sales are increasing month by month as Revive!'s reputation for top quality work and high levels of customer service grows. For Mark, the key to his success is his team of technicians, all sharing his vision of growing the business.
"It's down to finding the right set of people and having the kind of relationship with my team that I have never had before. It's nice to know that they know they're part of the bigger picture, that the plan is to grow and develop and spread out from the surrounding area across a wider radius of Belfast," he said.
Meticulous diary management and job scheduling is paramount to ensure the maximum amount of work can be completed each day with minimum travel time. Said Mark: "When I'm booking in the jobs I look at where the postcodes are. I've become a bit of a postcode genius – I just know off the top of my head what area they're in! I manage the technicians' diaries to make sure they're within a certain postcode on a certain day to keep the commuting time down and maximise the sales for them."
Revive!'s bespoke management system includes a cancellation feature, which automatically adds jobs on the waiting list into the schedule should a booking be cancelled. Said Mark: "It's really useful. Now we're so busy, if a customer rings up and wants a job done yesterday, we can put them on the list and if a job gets cancelled the software brings up the cancellation list and we can call the customer to get them booked in quicker."
At start up, one of Mark's biggest challenges was raising awareness of the Revive! brand and mobile repair, both of which were completely new to Northern Ireland. As well as the mobile repair vans, his own vehicle also sports full Revive! branding, which all helps with brand awareness, he has an active social media profile, and his long list of happy customers delivers a high volume of word-of-mouth recommendations. Winning the award also gave a big boost to the business.
Explained Mark: "When the press article about our award went online, the phone started ringing and by the end of that week it was chaotic. I was working up until midnight most nights responding back to people. It definitely helped brand recognition but there's still more work to do."
So, what does the future hold for Mark and his team at Revive! Belfast? "This year I am focusing on developing the team that I have, ensuring they are 100% happy and can see the long-term goals within the business. Then, towards the end of this year, beginning of next, we'll look at further expansion – but always ensuring that happy customers are at the heart of everything we do!."
Read more on a Revive! Auto Innovations Franchise