Financial Management: the 8020 Way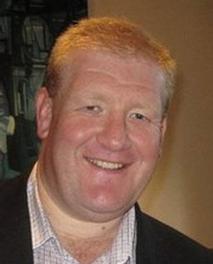 Why did you choose franchising?
I wanted to be in control of my own destiny, joining 8020 allowed me to do what I already knew without having to spend time investigating and developing my own systems and processes.
What did you do before taking up a franchise?
For the previous 12 years I had been a full-time employed Financial Controller of a local independent contract catering company.
How did you raise the finance?
Through savings and a family loan.
What training and support did you receive initially and ongoing?
Initially I attended a 12 day induction over a period of 5 weeks, doing a mix of case study and classroom work – this was tailored to my needs. Ongoing development is addressed by attendance at Franchisee Days throughout the year; I am also welcome to join new franchisee's training sessions as refresher courses.
What challenges have you faced?
The big challenge is always getting clients and convincing people of the need and value of my offer.
Has becoming a franchisee changed your life, if so how?
In terms of being your own boss it has definitely changed things; I find you are much more likely to work harder when you are working for yourself. Although you don't mind going the extra mile when you stand to directly benefit yourself.
What advice would you give to someone thinking of buying their first franchise?
Be aware that it is not a get rich quick scheme, you have to put in the hours and get yourself known and build relationships. If you are patient and focussed the success is there for the taking.
What are your plans for the future?
I plan to continue to do a good job for my clients and build my client base to my target levels.
Would you do it again?