Going part-time with Maid2Clean franchise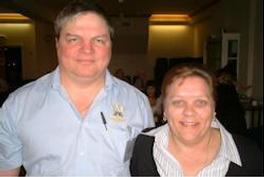 My name is Wendy Davies. In 2006 I found out about 'Maid2Clean'and felt with my working situation at that time I could take on the franchise on a part-time basis.
I felt this would not impact on my other form of employment. Little did I realise how quickly things change. In the three years I have been running the franchise, I decided to resign from my other position as the work grew.
I enjoy the work as I get to meet and speak to many new people and feel that I am providing them with a valuable service. I have a good group of ladies who I find the work for and with all our hard work I believe the business can grow more.
Though the present economic climate has meant that some people have had to tighten their purse string, there are those whose situation has changed and are welcome of some domestic assistance.
I feel that taking on the franchise was very worthwhile and I do fell it gives me a lot of self-satisfaction.