Exclusive interview with Jane Perry, Bluebird Care Edinburgh and Glasgow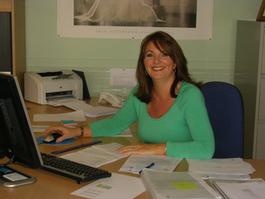 Name: Jane Perry
Location: Edinburgh and Glasgow
Franchise: Bluebird Care
Date launched the franchise: 8th August 2008
Tell us a bit about yourself and what you were doing prior to buying your Bluebird Care franchise business?
I was working in the finance sector and was facing the fourth redundancy of my career.
Why did you go down the franchise route? What made you choose the care industry? And why a Bluebird Care franchise?
I went down the franchise route because I chose to change my career and work in the social care sector after trying to get care for my terminally ill grandmother. My research was telling me that care was something that would be in demand over the coming years and I would finally be able to do something with long term prospects. I chose Bluebird Care as I liked their ethos and values coupled with quality care. Something I would want for myself or a loved one.
How did you raise the finance?
We borrowed money from the bank.
What training and support did you receive initially and ongoing?
Initially I did a week long induction course at our head office in Petersfield.
What is a typical day for you as a Bluebird Care franchisee?
Varied! No two days are the same and I love it.
What challenges have you faced?
Our biggest challenge is recruiting the right staff to provide our high-quality service.
Has becoming a franchisee changed your life, if so how?
Yes, completely. I am in control of my own destiny and doing a job I love. I have found that giving something back to people is so precious.
What is the most invaluable piece of advice you could give someone looking to buy their first franchise?
Do your research about the franchisor and speak with other franchisees before committing your hard-earned cash. It's a lot of money and you have to be sure you have 100% faith in someone to help you make it work.
In your opinion, what makes a successful franchisee?
Determination
What are your plans for the future?
To continue to provide the best quality care enabling people to live in their own homes.
Would you do it again?
I did! Bought the Glasgow South franchise in 2013.
To find out more about buying a Bluebird Care franchise in Scotland click here