Interview with John Spence, LMI franchisee, Lesmahagow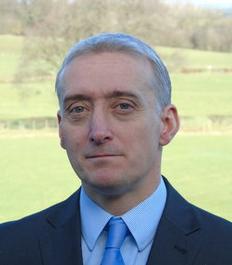 Name: John Spence
Location: Lesmahagow, Lanarkshire
Franchise: LMI-UK Leadership Management UK
Tell us a bit about yourself and what you were doing prior to buying your LMI franchise business?
I spent over 25 years within the semiconductor industry business sector.
I gained substantial business, operational, and leadership experience through managerial and executive positions I held over an 18-year period.
I was the joint founding member, owner and company director of Semi Scenic UK Ltd from 2003 till 2012. I successfully helped the executive management team work through the acquisition and diligence process when Semi Scenic was acquired by Ichor Systems Inc in 2012.
I was then the Operations Director from 2012 till 2015 of Ichor Systems Ltd.
Why did you go down the franchise route? And why did you choose LMI franchise?
I went down the franchise route quite honestly because of the programmes and products LMI provided; they are second to none in this sector.
How did you raise the finance?
In my case the finance was provided from my own savings which I raised through the sale of my previous business.
What training and support did you receive initially and ongoing?
With LMI-UK there was a very well-established training and certification process around the products and services including facilitation training, sales training and product training.
I receive on-going support from LMI in all areas and attend excellent group meeting and training forums with other franchisees.
The on-going support I receive from other franchisees is also excellent; it is very much a team ethic.
What is a typical day for you as a LMI-UK franchisee?
Typical day can involve a number of key areas:
Customer support activity
Sales calls and sales meetings with potential customers
On-going customer communication and relationship building
Programme and workshop delivery and facilitation
Customer meeting and programme delivery preparation

What challenges have you faced?
Learning about a completely different sector of business from what I was previously involved in as well as learning about all the products, building knowledge and development of core skills to support everything from sales, marketing and programme delivery.
Building relationships and establishing centres of influences.
However, this is all essential to be able to build a company that delivers successful products and services to its customers.
Hard work will always pay off in the end.
Has becoming a franchisee changed your life, if so how?
It has given me all the challenges I was looking for but with the opportunity to have more flexibility in my life.
What is the most invaluable piece of advice you could give someone looking to buy their first franchise?
Make sure you have done your due diligence correctly:
Understand the market sector you will be operating in
Understand current players and competitors
Gauge current level of activity and spending in that sector
Make sure you know you have the right franchise for the above and make sure there are competitive advantages and differentiation to the others
Speak and connect with others in the same sector and or franchisees in other areas
In your opinion, what makes a successful franchisee?
Hard work, determination, commitment, refusal to give up, good planning, organisation and personal leadership.
Clear business planning with detailed goals.
Interestingly LMI programmes are designed to target and develop such characteristics and strengths.
Ideal programmes to help any franchisee starting up!
What are your plans for the future?
Continue to develop and grow experience, knowledge, LMI profile and customer base within Scotland.
Through time add associates to help continue to expand customer base and grow overall business.
Would you do it again?
For the right opportunity and the right franchise in that market space, yes!