I wanted more quality time with my family, so I needed to make a change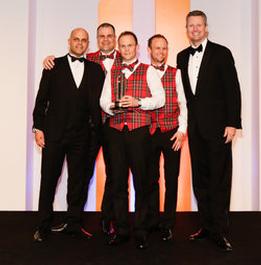 "After completing my degree in accounting and finance at Glasgow Caledonian University, I went straight into being self-employed. My father had always run his own business and it was something I knew I wanted to follow. Over the last 15 years, I've started and grown businesses in the retail, construction, food and internet marketing sectors," explains Suj.
"During that time, I've made the same mistakes as many business owners and also had many successes. I came to realise that my niche was in starting up businesses to sell them on. My latest business was a licensed convenience store which I have recently passed on ownership of; a major goal of mine. I'll explain why!"
"Not only have I owned several businesses but I have also been in non-exec roles for other companies and have always worked long hours. I am married and my son was born just under a year ago. I really wanted to reduce the hours I was working so I could spend more quality time with my family, so I needed to make a change."
"My first contact with ActionCOACH was years ago as I constantly kept my eye out for new opportunities. I didn't pursue it back then but in 2013 I saw an advertisement for ActionCOACH in a franchise magazine and asked for more information via the Franchise Direct website. I got a call from ActionCOACH HQ and quickly began to realise from my conversations with them that I would be able to help other business owners using my experience combined with the ActionCOACH tools. As with any franchise, I knew it would be hard work but it was an opportunity to create the work-life balance I was looking for and it really appealed to me that I would be helping people make the most of their businesses.
"In November 2013, I went out to Las Vegas for 10 days of what I can only describe as phenomenal training! It really opened my eyes, it hit home that if I'd known all that they were teaching me years ago with my other businesses then I could have been relaxing in a yacht by now! The training was hard work but an amazing experience and I met some great people.
"I launched my ActionCOACH business in January 2014 covering Scotland but mainly working with business owners in Glasgow and Lanarkshire. The first hurdle was to get my first client. I use ActionCOACH's dedicated marketing company in Chesterfield, to get me meetings with prospective clients. My first meeting got cancelled three or four times but, when it finally happened, I left with a cheque in my hand and still have those clients today.
"My take on it is this. The problem is that when someone decides to go into business, they don't take two years out to learn about business and management. They just start a business because they are a good technician of what they do, for example, fixing computers or baking cakes. But they really don't understand the business of business, the sales, marketing, numbers behind what will make a business profitable and so many more areas. Using a business coach like me can help that technician take a step back and look at their business like a true owner and leader should. We guarantee to get results and that you'll be able to 'Find our Fee' in your business within 17 weeks of ActionCOACH coaching your company, or your coaching is FREE.
"The support from ActionCOACH seemed strange at first, I wasn't used to this abundance and couldn't understand why they wanted to help me so much. I was assigned my own coach – after all, how can you extol the virtues of having a coach if you don't have one yourself?
"There are so many opportunities for the franchise network to meet up, share best practice and just enjoy ourselves as a community. We get to hear from the best brains in the business and we're continually learning and improving our knowledge.
"I took my clients, Horizon Renewable Energy, to the ActionCOACH Business Excellence Forum in Brighton in April 2014 and they set a goal for themselves to be contenders for an award a year later. The Forum was held in Portugal in 2015 and, sure enough, with our hard work and determination, they won the Award for Fastest Growth Company!
"ActionCOACH is actually my third franchise but, in less than 12 months running it part-time, it is also my most successful. ActionCOACH is completely different to the previous two franchises – it is world class. It has enabled me to achieve so much.
"I started slower than many other franchise partners as my plan was to use what ActionCOACH teaches in my own convenience store to build this business and pass it on whilst only running my ActionCOACH franchise part-time. Not only have I managed to do that in under a year but I also have 10 clients and turnover of £13,000 a month, doing this on a part-time basis! My next big goal is to move into running my ActionCOACH business full-time and reach £30,000 a month by the end of 2016.
"But the most important thing for me is that I have gone from working seven days and nights a week to spending four and a half days a week working 9-6. It's amazing progress in such a short space of time!"