Scottish franchisee loves the Barrett & Coe experience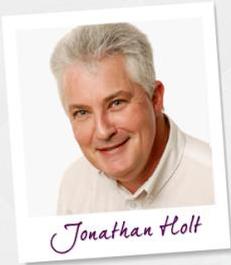 Franchisee: Jonathan Holt
Territory: Aberdeen
Franchise: Barrett & Coe
After leaving university with a degree in Chemical Engineering I worked for a very big multi-national oil company in both the UK and United States. I enjoyed various roles over my career but my major specialist area was in drilling oil and gas wells, sometimes on the edge of current technology and water depths. I was awarded a Silver Medal from the Royal Academy of Engineering in 2004 for a ground breaking technology program that provided several new technologies to the oil and gas business globally. However, a redundancy offer was made available which I decided to take as I was ready for a change and the redundancy allowed me to do that.
I liked the previous experience that the tutors brought to the course. It was very focused on building a successful and sustainable business whilst creating fabulous images. I did look at other training programs but felt that this was the way for me and met my requirements of being able to learn practically over a period of months. I was also impressed by the previous career paths of other attendees of the earlier training courses. I signed up in January 2009 and completed my wedding course in June 2009.
The practical nature of the courses is really enjoyable and there's great tuition by the team. Their critiques were fair and challenging and continually pushed us to improve our level. Holding these over weekends really suited my previous work situation as I was able to complete the program while in full time employment and be really sure that this was the future direction for my career and life-style.
I decided after the wedding photography course to go ahead with the franchise for several reasons:- I was impressed with the skills that the tutors brought and felt that this would be a great asset while building a brand new business in a sector that I had no real commercial experience, even though I had been taking landscape images since I was 16. I also liked the general direction that the Barrett & Coe brand was heading and felt that it had great potential and I wanted to be part of this new journey from day 1 and realise all the benefits of having a national brand and product range behind my business.
I love every minute as a Barrett & Coe franchisee. That's not to say that the first five months of my first year have not been challenging! I had worked until the end of 2009 with my company, having done the course and starting to get my Emma's Diary leads meant for the last three months I was working almost full time and doing home visits at same time.
I always intended getting a studio as I went onto the "Fast-Track" program, so getting the keys to a bare-shell of a property on in January 2010 and having to design and manage a studio construction while doing Emma's Diary home based shoots, has kept me busy. I visited the studio every day during the 8 week fit-out and influence every build decision – this was the only way in my opinion.
Demand has been great from March 2010 when the studio opened, and sales have been very good too. I have learnt a lot in these first five months and looking forward to growing my family portrait and wedding business too over the coming year.
Some old work colleagues have asked "do I miss the rush of working for a big multi-national in a global role?". I can honestly say that I have not missed that at all this year despite the fact that I really enjoyed my previous career. It was time to follow my dream, and Barrett & Coe have helped me to realise that dream.