New challenge for new Scottish Betterclean franchisee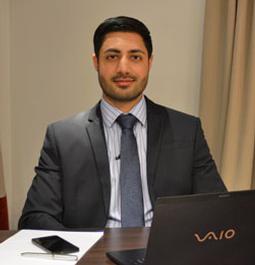 Harry Sahota had been working as an operations manager at a contact centre for five years, when he found out his role was being made redundant.
Although he was offered another position, he decided that what he really needed at that point in his life was a new challenge and the chance to be master of his own destiny.
Harry explains: "If I was to continue to invest so much of my time and effort into a job, I thought I may as well be doing it for myself rather than someone else. I knew I wanted a management role and something that would involve client relationships. Rather than start my own business from scratch, I decided to take a look around for franchise opportunities.
"The main reasons were the security and support you get. Opening a brand new business is a little daunting – especially in the current climate. Successful franchises are tried and tested, which gives you that extra confidence that things will work and your investment and hard work is being directed to best use."
It was while searching online that Harry first came across the Betterclean Services franchise opportunity. "I looked at a few franchise opportunity directories and came across Betterclean Services, then looked at some case studies on YouTube. The opportunity, in my opinion, was second to none. I was impressed with the website and branding, as well as the commitment to quality through ISO9001 accreditation. After my initial meeting with Dan and Mike, I felt really confident I'd get the support I needed. I was also able to speak to existing franchisees. The recruitment process was excellent – very well structured."
Harry was born and bred in Glasgow, where he still lives. "In my spare time I go to the gym regularly. I really enjoy it and the exercise helps to keep me focused, while providing a good way to release stress. I also enjoy spending time with friends and family in relaxed environments." Having started trading in mid-January 2013, Harry plans to work hard to build up his current territory and expand into a second one in time..
"What would I say to someone who was thinking about joining the Betterclean Services franchise network? Think about why you want to invest and make sure you have the right skills and attributes. Don't just think about the figures. Although all the support you need will be there, you will still need to go out and drum up business, so you will need to be hard-working and highly motivated."