Getting the balance right with Raring2go! franchise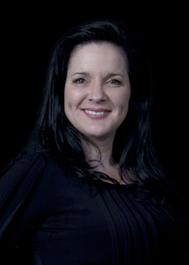 Despite the economic downturn, Victoria Drysdale's Raring2go! franchise has grown every quarter for the past five years. Trevor Johnson reports
As a restaurant critic with over 30,000 readers, Natasha Drysdale knows she has to be discerning but fair. She's quick with praise, too, when it's deserved.
"This is a good place to eat," Natasha wrote recently. "As they didn't mind when I dropped some peas on the floor."
These things are important when you're looking for somewhere to take a young family, and who better to assess them than six-year-old Natasha, who admits to doing her share of pea dropping?
Comprehensive
"She's probably the youngest restaurant critic in the country," says mum Victoria Drysdale, who runs and edits the Aberdeen franchise of Raring2go!, a quarterly locally angled community-based magazine offering comprehensive information on what to do and where to go for parents with children under 12. "I've been taking Natasha to family-oriented restaurants and asking her opinion since she was 18 months old," says Victoria. "Now she's older, she's more critical and likes to try new things. And, of course, she eats more nowadays so she likes going to restaurants that provide three-course dinners. When you get a child's view of a family restaurant, you'll get an honest opinion. They tell it like it is."
Victoria, a New Zealander, took on the Raring2go! franchise for Aberdeen and its surrounding county five years ago. That was a year after two young mums, Sally Frost and Kirsten Williams, on maternity leave from their jobs in marketing and financial management, came up with the idea of providing a free magazine for parents that was full of things for kids to do in the evenings, at weekends and – most important - in the holidays. Today over 60 franchisees produce a total of more than 750,000 copies every three months. The rapidly expanding family magazine franchise was taken over by printing company Mojo Publishing three years ago, and now as well as local news and information, magazines carry national advertising from major players like Disney, Center Parcs, Alton Towers and Haven.
The company says: "Raring2go! is now recognised across the UK as the definitive guide for interesting, educational and fun activities for those who have, or are looking after, young children. For a reasonable initial investment we offer franchisees the opportunity to take control of their working life and use skills that might have been lying dormant or underutilised.
"The franchise can be run successfully from home and editors can work when it fits in with their lifestyle and commitments. It's particularly suited to business-minded parents looking to get back into work."
Dynamic
To Victoria, a dynamic lady with a previous successful career in marketing, PR and conference management who was looking for a part-time career she could combine with being a mum to Natasha, Raring2go! looked a tempting prospect. "I had always wanted to run my own business, but the thought of actually doing it was somewhat
daunting," she admits. "Nor did I know whether going on my own would be successful or make any money. I wanted something that would fit around my daughter rather than fitting my daughter around my work. Then I spotted the Raring2go! franchise and became intrigued. "I could see the earning potential and thought it would be the ideal chance to get me work/life balance right. Suddenly what had been a frightening prospect became an exciting one and I was ready for the challenge. I soon discovered that the franchise was brilliant. You need to have a good head for business, but with the excellent support and training provided everything you need to know was there for you."
Victoria also discovered very quickly that her dreams of running a little part-time business quickly went out of the window. "I soon found that I wasn't the sort of person to run something for pin money on the kitchen table," she says. "I just had to throw all my energies into it and do it full-time – and then some."
The results were spectacular. Just a few weeks after signing up, Victoria had put together her first magazine that had over 50 advertisers and was distributed to 10,000 venues. And within a year she had doubled the size of her franchise area to cover both Aberdeen and Aberdeenshire, which meant that over 25,000 copies of the magazine were being circulated to a wide range of markets, including local authorities.
"Despite the economic downturn, we have grown every quarter for the past five years and our circulation is now 31,500." Victoria says. "Of course, it's been hard work, but seeing the business grow and getting really positive feedback has been tremendously rewarding. We like to think that the standard of the magazine is improving all the time. I admit to being a perfectionist - I simply couldn't produce something I wasn't proud of."
Today her 64-page magazine, brimming with news and features, including farming, cookery, competitions, children's fashion, interviews with local celebrities and a four-page diary of events and interesting places to visit, goes out to potential readers every quarter.
Sky's the limit "Feedback from both readers and advertisers shows that so far as future growth is concerned the sky could be the limit," Victoria says. The sections of the guide also include a 'What's on', child-friendly restaurants, pre-school and toddler activities and information about what youngsters can do after school and in the holidays. This can include anything from surfing, climbing and white water rafting to abseiling, mountain biking and gorge walking.
"Just getting the magazine out into our huge rural area is like a military operation," Victoria says. "We do more than 300 deliveries in a week. Now I have a team to help me, but for two years I delivered 25,000 magazines myself."
Looking back on her success, Victoria says: "It's sometimes really hard for local businesses to ensure that they are talking directly to their audience. It's also really hard for parents to find out what's going on in the area. So Raring2go! is unique because it is free and is delivered directly into parent's hands through their children's school book bags."
To help produce an ever growing quarterly magazine with its locally generated features and interviews, Victoria now has six freelance staff. "Not surprisingly, I'm very keen about getting women back to work and my staff are all mums who, like me, have got children under the age of 16 and want to have a career as well as looking after a family," she explains.
"That means having flexible working hours and so Raring2go! has proved to be great for all of us. It's important to me to be able to help other women to resume a career."
The company says that with a fee of around £14,000 comes the opportunity to generate at least £25,000 a year within the first five years from a redeveloped and rebranded Raring2go! franchise.
Says Mojo Publishing boss Freddie St George: "Having worked with the original owners in a publishing capacity, we got to know the magazine really well and fully understand the potential for growth. A Raring2go! franchise will deliver a sustainable business that is fun to run and can be fitted in around raising school age children.
"Our most successful franchise owners work hard, but manage to achieve a good work-life balance, fulfilling their business ambitions and enjoying family life."
Victoria Drysdale looks back on her five years with Raring2go! with the satisfaction of a job well done. "Parents really find the magazine useful and that's great," she says. "Sometimes they say: 'We keep it in the downstairs loo' and hope I'm not offended. So long as they read it and tell their friends about it, I'm not in the slightest bothered where they keep it." MM