The Alternative Board franchise launches new lifestyle change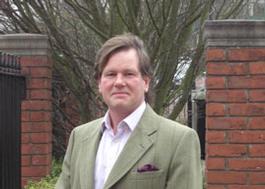 Name: Stephen Heslop
Location: Edinburgh & Fife
Franchise: The Alternative Board
Why did you choose franchising?
I had been in the corporate world for a lot of years, during which I worked very long hours and my life wasn't mine. I was ready for a lifestyle change. I was looking for a business to invest in and The Alternative Board met the criteria I was looking in terms of overall proposition and support.
What did you do before taking up a franchise?
I had a very successful 27-year career in the food industry, most recently as Chief Executive of the Real Good Food Plc, a £234m turnover food and manufacturing group.
How did you raise the finance?
From my own resources.
What training and support did you receive initially and ongoing?
I received eight days intensive initial training from the UK Master Franchisee in Harrogate, with ongoing regular training subsequently.
What challenges have you faced?
My main challenge is to build a business from the ground up. However, the current tough economic environment may work in my favour as it means that many business owners are looking for new sources of business assistance and support and we're well-placed to provide this.
Has becoming a franchisee changed your life? – if so, how?
I've got my life back. I have a lot more flexibility and enjoy working with the local community.
What advice would you give to someone thinking of buying their first franchise?
Research the proposition and determine the market opportunity.Be clear about why you want to work for yourself and the challenges as a consequence.Ensure the support mechanisms are available and you trust implicitly the people who you are going to work with.
What are your plans for the future?
Initially, I am targeting the Fife and Lothians area, but within two or three years I would hope to be able to expand the service to encompass the whole of the Central Belt.
Would you do it again?
Definitely. As the country recovers from recession, there is a huge need for a service such as the one we provide. It is also immensely rewarding to be able help small business owners to make the relatively simple adjustments that can have a significant impact on their businesses.