Food to go dreams realised with Baguette Express franchise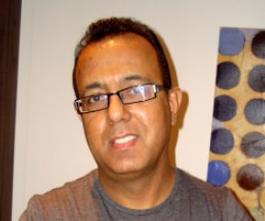 Location:
Dundee, Scotland
With twenty nine years experience in food retail, self-employed, Asif Mohammed is delighted with his decision to explore the food franchise market.
Why did you choose franchising?
Wishing to expand into a "food to go" business, I was attracted by Baguette Express's franchise model following unsuccessful approaches to another takeaway food company. "I found Baguette Express owners, Billy and Robin Stenhouse, supportive, accommodating and approachable from the start; two days after our initial telephone conversation, they were in Dundee with me hunting down the ideal property for my new outlet."
What did you do before taking up a franchise?
I have been self-employed for the last 29 years, building up my business which owns three convenience stores in Dundee.
How did you raise the finance?
With his proven business record, Asif funded his new venture with a capital investment of his own plus additional support from the bank, turning his franchise dream in Dundee into reality.
What training and support did you receive initially and ongoing?
There has been no shortfall in the training provided to myself and my staff – an initial training period in an existing store backed up with a Training Manual and guidance through all the franchise requirements from dedicated support staff offered everything we need to get started and ongoing. The continued support from Head Office is something which Asif highlights as being exceptional; "it is crucial to have a solid franchisee support network and Baguette Express HQ are at the end of the phone whenever I need their advice"; an enduring factor from his original decision on a franchise business.
What challenges have you faced?
Asif is keen to stress that starting any new venture comes with its own challenges and his business as it stands today is not without a great deal of hard work: "From the outside, it may seem easy however, a lot of hours are required ongoing; it is essential for any franchisee to get actively involved in the day to day management as well as having input in the initial stages" He added that finding reliable and trustworthy staff was crucial to the success of his first franchise venture.
Has becoming a franchisee changed your life, if so how?
No, not really; I was used do the commitment which is essential in running your own business; for me, becoming a franchisee was a natural progression from my existing business, made very straightforward by Baguette Express and their existing structure.
What advice would you give to someone thinking of buying their first franchise?
Do plenty of research and ensure that any franchise company you speak to is transparent in their dealings with you from the start. Continued support and a uniformed approach with clear guidelines across the chain is also essential, plus essentially, clear and concise lines of communication and easy contact have proved to be vital to me.
What are your plans for the future?
Short term plans are clear for Asif, indeed, Baguette Express has been a wise and informed choice for him as he approaches the opening of his second store and the undertaking of the Master Franchise for the area of Dundee, offering him the rights to the entire area on behalf of Baguette Express; "there has been a significant interest from potential franchisees within my area and I intend to offer them the same support I have benefited from with my undertaking".
Would you do it again?
Absolutely, yes!