Franchising in Scotland

Whilst most economies have been struggling over recent years for positive news, Scotland's franchising sector increased by 14%. That equated to an annual turnover of £800m, generated by over 2,200 businesses, with more than 32,000 employees. It seems like it might be a good time to get involved…
Every year NatWest and the British Franchise Association produce a report on the industry. Given the often quoted failure rates for independent startup businesses, the fact that the report showed 92% of all franchise units to be profitable is really quite remarkable – as well as very attractive to someone who wants to go into business for themselves.
The benefits of franchising
Franchising is not a guarantee of success, but it does improve your odds; someone has built a viable business, created a strong brand, proven their business model, properly documented all the relevant systems and procedures and then provides you with comprehensive training and on-going support.
Franchising stats in Scotland
Figures vary, but it's widely accepted that there are around 500 franchise brands in Scotland (over 900 across the UK). Some of these will be excellent, some of them… won't.
Choosing the right one for you takes time, planning, research and complete honestly from everyone involved: you; the franchisor; even your partner or family. To that end, whilst the banks can all supply you with a list of great questions to ask a prospective franchisor, I think it's crucial to start with some questions closer to home:
What are you good at?
What do you enjoy doing?
How much money can you invest?
How much money do you need to make in return?
Are you really prepared to put the work in?
Are you able to commit long term?
Do you really just want to be your own Boss, or actually build a successful business?
What franchise is best for you?
Then there's the question of what kind of franchise you should consider. Many people look for something completely different to what they may have spent their career to date doing.
For example, you might think that what you really want to do is get outdoors and build a business that keeps you active and healthy and learn new skills? You could look at a garden maintenance franchise.
Alternatively, you might want to put your management skills to the test in a brand new sector, so perhaps a food franchise could be the way to go. Or if you simply want to keep more of the money you make for yourself and be your own boss doing what you know, then there are plenty of white collar franchises that will suit you perfectly.
Do your due diligence
One key part to your due diligence process will be attending a discovery day. It represents a great opportunity to meet the franchisor, the management team and often existing franchisees, as well as gain a more thorough understanding of the franchise opportunity and the culture of the business.
Discovery days are also about building mutual trust. You are entering into a business partnership, which is expected to last a minimum period of five years. It is therefore important that you like, respect and trust the franchisor and they will be looking for those qualities in you.
Do not be afraid to ask searching questions – the franchisor should be able to answer them unless there are valid reasons such as company confidentiality, which would preclude disclosure of the information. Speaking informally to existing franchisees about their experiences is invaluable. It's unrealistic to expect everything to be 100% perfect right across the network, but if anything negative raises concerns it may be worthwhile further investigation.
Consider bfa members
The franchises you will find on whichfranchise.com will have been independently assessed by the British Franchise Association; this is a great place to start, but it doesn't mean you can forego your own exhaustive research and due diligence.
We are certainly finding the Scottish market to be buoyant and moving at pace, so provided you follow the advice above, it's a great time to look around and see what takes your fancy.
Compiled by Suzie McCafferty, Chairperson of bfa Franchise Group for Scotland and Managing Director of Platinum Wave Franchising – an international Independent British Franchise Association Accredited Franchise Consultancy
---
Why buy a franchise resale in Scotland?

Franchising is increasing seen as a more secure way to start in business and with the slight upturn the economy is experiencing, more and more people are investigating this business format.
The statistics relating to the success of franchises bought as resales of existing businesses are also becoming well-known and are being taken into account by prospective purchasers.
What do the stats say?
Results of the NatWest/bfa Survey of UK Franchising show that 7 out of 10 franchises acquired over the last few years had been previously operating before they were bought.
In fact franchisors project that they expect 10% of mature networks to be made available for resale in any one year. When this is linked to the increasing propensity for purchasers to seek franchise resale it is a clear indication the message about the strength of a resales acquisition over a new "greenfield" location is being recognised as the logical way to buy into franchising.
The benefits of a resale
The stability obtained through taking on a trading business is clear to see:
The confidence of knowing what is currently in place
Cash flowing through the business from day one
Brand presence in the local market place
Clients and customers from the start
Stock, staff and property (if appropriate) all in place
Business to planning is easier to develop from known data
Smoother funding process due to the proven business history.
The purchasers task is to grow what is already there
Investing in a resale in Scotland
Developing a business presence in a new Scottish territory can be time consuming and costly so the advantage of taking on an existing franchise, that is already known in the area and which has current customers and clients, is clear.
That is not to say growing any business is easy - far from it – but it is easier to move on and drive a process that is already underway. To speed up a rolling ball as opposed to pushing it to start from a standstill position is always the energy efficient option.
Finding funding for your franchise business
The above positive elements which demonstrate why a franchise resale would be a strong option to consider also make the opportunity attractive to secure banking facilities for your new business.
All businesses will usually require some form of banking facility and many will require additional funding most often in the form of a loan. If not a loan then, at the very least, an overdraft facility is usually required to support a level of working capital.
Prepare a solid business plan
When presenting a structured business plan to the franchise units of a bank to secure these facilities, the strength of the proposal and therefore the likelihood of its being approved will, in part, depend on your business projections.
With an existing business there is clear evidence of what has been achieved by the current owner so projections can be based on fact and this will give considerable weight to the proposal. This in turn will make it more likely to be accepted because the previous trading history and brand presence plus your drive and background all combine with a franchise resale to make this option the logical route into franchising.
Why not find out more and check out available Scottish franchise businesses for sale here
---
Why franchise your business in Scotland?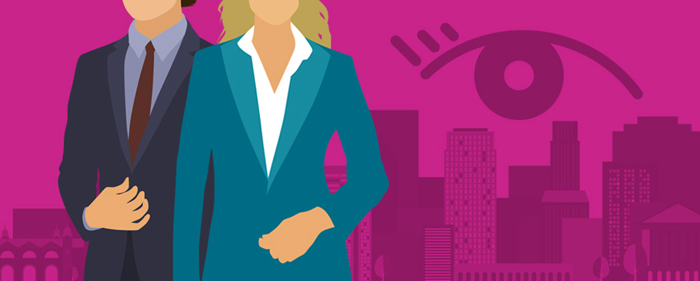 Visit "whichfranchise Franchise Your Business" for advice on whether your business is franchiseable and the steps you need to take to franchise it.
There comes a point in the lifespan of any successful business when an owner must make a decision on how best to grow in order to keep up with increasing demand. Here we investigate why franchising presents such a strong case as a method of expansion.
It's cheaper
Unlike employees, franchise owners make an initial payment in return for becoming a part of your business and continue to pay you a percentage of their revenue throughout their franchise agreement.
The costs of setting up the franchise, training staff and launching the business, therefore, are all covered by the franchise owner rather than by the parent organisation. Also, once the business is up and running, it is the franchise owner who will be rewarding you with a monthly income rather than being paid by you as an employee. For these reasons alone, franchising is incomparably cost-effective.
It's simpler
Franchise owners are personally responsible for the day-to-day running of their business units and they must do this strictly in accordance with the Franchise Agreement and Operating Manual.
Franchise owners will have invested their own hard-earned money and so do not require the detailed level of management that employees would need. The objectives of the franchise owner and of the franchising organisation are very closely aligned, with the success of the one depending to a great extent on the success of the other. Therefore matters of motivation and staff training are often less of an issue than with employees.
It's faster
The benefits of self-financing business units and a simplified management structure, as described above, usually means that franchised networks can be expanded more quickly than company-run networks.
Franchising is all about replicating a clear and successful business formula and, provided the franchisor is prepared to make a reasonable investment in marketing at national level, the success of one business can be replicated across an area many times over. This allows for rapid expansion.
It's area-Specific
Franchise owners are often well established as part of their community, either on a personal level or as a result of previous business activities. This can give them a very significant advantage in gaining new business for the franchise at a local level.
Franchise owners will generally live within their franchise territory, they will be known there and they will be seen as having made a permanent commitment. These are all attributes that generally do not apply to company employees and will be of enormous value in helping franchise owners to penetrate their local market.
It's a commitment
In all cases, franchise owners have made the choice to invest in their business personally and know that they can benefit directly from its success.
Logically for that reason their commitment will be much greater than that of employees, who have made no such financial investment and who are guaranteed to receive at least a basic wage at the end of each month, regardless of performance.

Money is not the only driving force for better performance. Since the business is their own, franchise owners will take a real pride in the service they provide and will ceaselessly strive to exceed the expectations of their customers.
When purchasing their franchise, franchise owners are really taking a decision to stick with their chosen business for the long-term. If they leave prematurely, they are unlikely to realise the full potential of their franchise investment and could lose everything. Even when the time is right to sell, it is the franchise owner's responsibility to find a buyer.
This means that the franchising organisation is generally freed from the time-consuming and tedious task of continually recruiting and re-recruiting managers for its business units.
It's international
If you have longer-term aspirations to expand your business internationally, the franchise system again has many advantages.
Using a system called Master Franchising, you can quickly and simply replicate the whole of the your UK franchise model in another country, leaving the Master Franchisee to adapt the model to the local market, including its language, business customs and legal requirements.
This is a very effective method of expanding a business abroad without any need to create subsidiary companies or branches in your chosen countries.
Discover if your business is franchiseable with a free initial consultation
---
Is my business franchisable?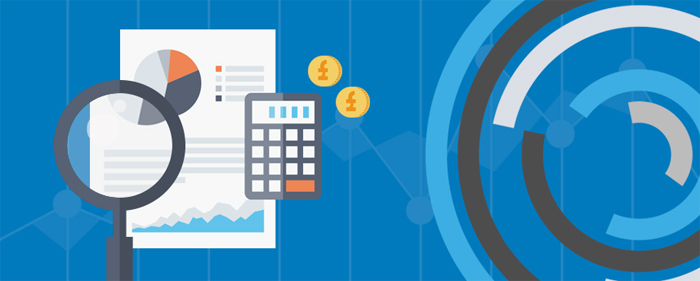 It's very common for a business to come to a crossroads when it comes to business development and growth.
One fork to follow would be the company owned route where the business invests and opens up satellite branches, recruiting and training the staff to operate the outlets.
Another fork would be to follow a franchise model where the company invests in developing a franchise system and expands by seeking Franchise Owners to owner operate the new outlets.
So, you have made your mind up that this is the route to follow, you need to ask yourself, is your business franchisable?
5 key questions to evaluate.
Is the business profitable? – is there enough margin in the business that would allow the Franchisor and Franchise Owner to make acceptable returns? Is there a historical profitable track record?
Is there systemisation in the business? – is the business easily transferable with regards to knowledge and know-how?
Is the business replicable? – can you easily replicate the business in different locations?
Is the sufficient demand? – has the business substantial demand for the product / service in the target expansion locations?
Can you provide the support? – is the management team capable and willing to give support and training crucial to running a business to fellow business owners?
This is not an exhaustive list but it can form the backbone of a self-assessment. Some of the other things that need to be evaluated are branding, uniqueness, credibility and longer term development potential.
As with any major business decision always seek professional advice as it's crucial to formulate your plans from a strong foundation based on a true business format franchise concept.
If you would like to speak to an expert about franchising your business, or have a query about the process, then click here to complete a non-obligatory form.
---
Financing a franchise in Scotland

By Richard Holden, Head of Franchising at Lloyds Bank
Small business is the lifeblood of the Scottish economy and plays a fundamental role in the country's success. Confidence is growing amongst business owners in Scotland according to recent reports that indicate the availability of affordable finance is now considered to be significantly higher than twelve months ago.

Business owners needn't worry that their bank will turn them down if they seek funding which will make it difficult for them to realise their ambitions to grow their business.
The reality is Lloyds Banking Group still agrees eight out of ten lending requests it receives from businesses. Across the UK we have supported more than 100,000 new start-up businesses in the past twelve months and continue to support SMEs through net lending growth of more than £1 billion.
Helping Scotland prosper
By having an understanding of the real issues facing Scottish businesses we've greatly simplified the lending process and reduced the time it takes SMEs to secure funds.
It is important to us that we help Scotland prosper and encourage those with an entrepreneurial spirit rise to the challenge and reach their potential.
A tried, tested and proven business model and a track record of success combined with initial training and ongoing support from the franchisor makes investing in a well established franchise brand an attractive option for someone seriously considering becoming self employed.
Raising finance for a new franchise is one of the first hurdles that a new business owner may face.
What type of financing is best for your business?
There are so many factors to consider and choosing a right path to follow can be overwhelming. This article aims to demystify the financial options that may be available you.
The most common route for small businesses seeking lending is through the banks however loans from a friend or family member is another option worth considering.
It is unlikely that most start up businesses will be able to secure outside investment and if they do then the investor or angel might want to start calling the shots. Friends and family may be prepared to financially support the new business during it early years without interfering in the day to day running of the business.
Sometimes people opt for a loosely structured arrangement with their friends and family in which repayment may start when the business can afford it. Vagueness however can lead to confusion and problems down the line. Many experts therefore suggest putting in place a formal contract so from the outset all parties know what is expected of them.
Risks of financing in your personal name
New business owners may look at finance in their personal name as a way to finance their franchise start up. This option is fraught with possible danger.
Firstly borrowing in your personal name for business purposes may mean misleading the lender about the purpose of the loan as personal loans are not usually available for setting up new businesses.
It is important that personal and business banking arrangements are kept separate so that your accountant can easily identify expenditure that relates to the business.
Raising additional funds
Taking out a further advance from your mortgage lender maybe an option to raise additional funds against your home however mortgage companies are often reluctant to refinance if you are becoming self-employed even if you have recorded a flawless repayment history.
Taking out a new credit card or maxing out existing card limits is not often the best way to structure financing a new business and can by very costly if the debt is not quickly repaid.
Even without an established track record, start-ups should find that most banks are eager to look at funding through a traditional bank loan or overdraft. It is however important that you approach the bank through their franchise department and not by speaking to a local manager. The bank's franchise team can then introduce you to an experienced and trained manager based locally to you.
So what is a bank looking for to consider finance for your business?
Banks will require a business plan to set up a bank account and consider financial support for a business. Any lender will want a potential franchisee to demonstrate that they understand their chosen market and that they will be able to meet the financial commitment they are taking on.
Most people starting their own business for the first time will have never prepared a business plan before and wouldn't know how to start writing one. Most banks will be able to provide a business plan template detailing what information should be included in the document however support from the franchisor is essential in developing an effective business plan.
Prepare a solid business plan
The business plan should be punchy and a common mistake is to make it too detailed. Ensure that it grabs the bank manager's interest.
Presentation of the plan is important to create a positive impression and the franchisee should practice delivery of their pitch to the bank beforehand so that they come across professionally.
Let the bank manager have a copy of the business plan in advance so they can prepare for the meeting. Expect the plan to be challenged and the franchisee should be able to confidently answer questions about the operational and financial aspects of their plan. This is where the franchisor can really add value by preparing their new franchisees so they know what to expect.
It is often assumed that a business plan is needed just to secure funding. Whilst this is an important benefit of producing a business plan it can also assist with the management of the business such as monitoring the ongoing performance against the original benchmarks and identifying areas for development and potential risk. The plan is a working document and should be regularly reviewed and updated as the business develops.
A good business plan will cover the following areas:
Executive Summary
Personal details (Contact details, Age, Marital status, Dependants)
Franchisee's experience, skills and attributes
Objectives / Mission Statement
Overview of the franchise
Local market (Research, Location, Customers, Competitors)
Business operation (Premises, IT, Vehicles, Equipment)
Key Personnel / Management team
Marketing strategy
Borrowing requirements
Capital stake and Security
Personal Assets, Liabilities, Income and Expenditure statement
Financial Projections (Cash flow and Profit & Loss forecasts)
Financial Assumptions
3 years Financial Accounts (Existing businesses only)
SWOT Analysis (Strengths, Weaknesses, Opportunities, Threats)
Exit strategy
The level of finance available from a bank will depend upon the strength of the franchise system as well as the business plan. Typically for well established franchises the bank will lend up to 70 per cent of the total set up costs including working capital. For newer, less established franchise systems the amount of finance available maybe lower.
If you lack security
The bank may require security for the loan which commonly will be a legal charge over a residential property with sufficient equity. Don't be put off there isn't any security to offer the bank.
The Government backed Enterprise Finance Guarantee Scheme maybe available for those who have a strong business proposal, but who lack security that the banks usually require.
The bank manager can discuss Asset Finance options with you. Business owners can potentially fund the purchase of a wide range of assets essential to their new business, including commercial vehicles, office equipment, catering equipment and machinery. Hire Purchase should be considered if you don't want to pay upfront for the full ownership of an asset.
Spread the cost
By spreading the cost over a term, you can acquire essential equipment without the initial cost. A one-off payment fee at the end of the term is required to transfer ownership to you.
Invoice Finance solutions can also help businesses release up to 90% of the value of their invoices giving them the financial flexibility to grow.
Some banks also provide support for businesses using Government schemes such as the Regional Growth Fund, if the business is looking to create sustainable employment and Funding for Lending that can provide access to valuable discounts to the bank's standard finance rates.
Don't under-capitalise
It is important not to be under-capitalised going into business, however it is equally important not to over-stretch yourself financially by taking on a commitment which could prove difficult to manage.
Consider a capital repayment holiday at the outset of the loan to give yourself some breathing space and ensure that you have a contingency reserve to fall back on in case the business takes longer than anticipated to get up and running.
Lloyds Banking Group remains at the forefront of the expansion of Scottish franchising through its provision of banking services and finance to encourage new franchise ownership. We have 10 trained franchise managers located across Scotland, ensuring a true 'on the ground' presence.
If you would like to ask Richard a question about financing a franchise or wish to look into funding for a franchise business opportunity, click here to send your question for FREE.

---
Top