Clear Brew Franchise Scotland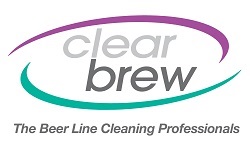 Request FREE franchise prospectus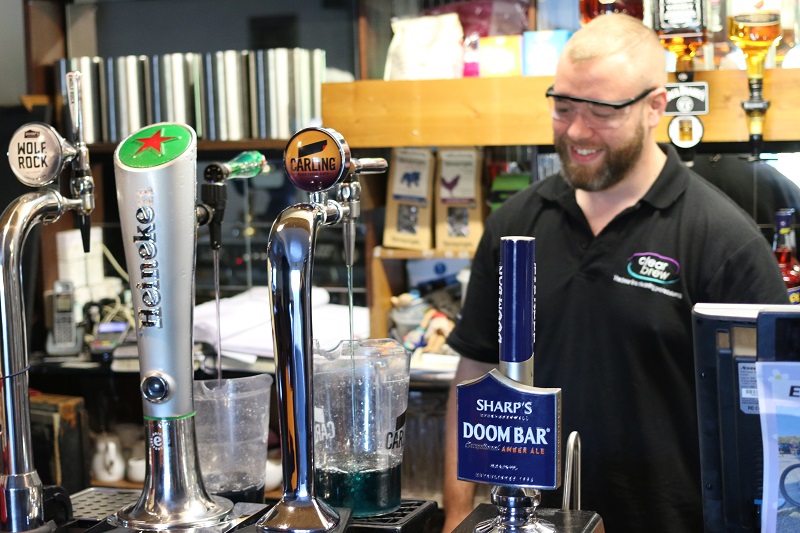 Launched in 2006, Clear Brew, the UK's leading independent beer line cleaning company with over 40 franchisees across the UK, is looking to expand their network by targeting key areas in Scotland.
Clear Brew provides licensed premises in Scotland with a fully managed, regular, dedicated beer line cleaning service; from the obvious traditional pub to hotels, social clubs, bingo halls, restaurants, golf clubs, holiday parks, sports and social clubs.
The beauty of the Clear Brew model is its simplicity. It is easy to learn, straightforward to manage and can deliver high profitability by offering a service with repeat custom and great job satisfaction.
Our specialist equipment allows franchisees to clean both keg and cask lines, maintaining dispense quality on a regular 3 weekly cycle.
With low overheads and the potential to earn over £1000 per week, our franchisees benefit from retaining control over their work/life balance whilst enjoying the satisfaction associated with owning their own business.
For those wishing to increase their earning potential, there are opportunities to develop into a full management franchise operation i.e. employ staff to do the cleaning whilst you focus on growing the business.
The cost of a Clear Brew franchise
The cost of the franchise is £17,500+VAT. The package includes:
Specialist cleaning equipment and solutions
ATP testing equipment
Designated territory
4 day residential training course for 2 people
Ongoing support
Sales and support literature
Own website and social media pages
Social media launch
Uniforms
Full stationery pack
Earning potential
20 outlet example – Franchisee works alone, develops a regular client base
Gross profit per THREE week cycle - £1260
50 outlet example – Employs a member of staff and focuses on developing their business
Gross profit per THREE week cycle - £2550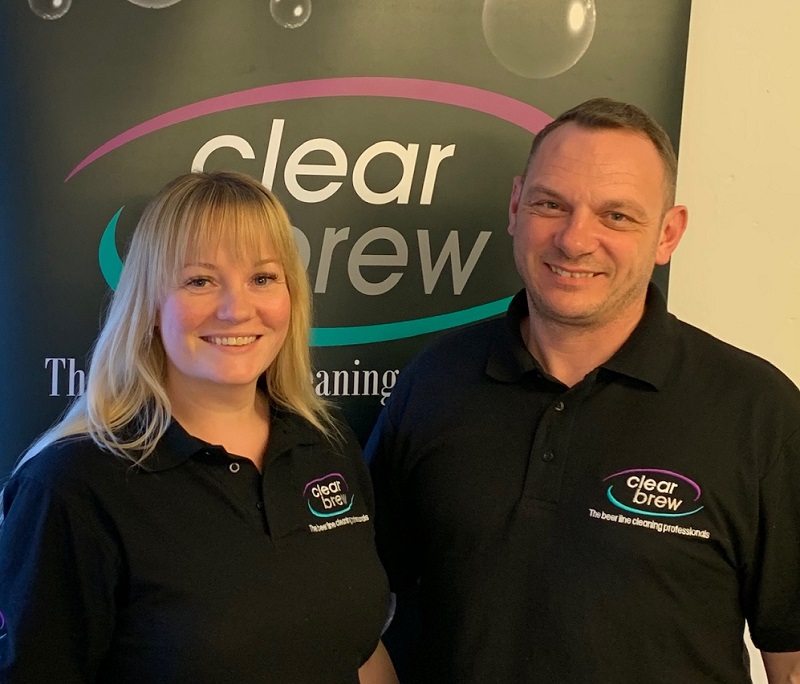 How we train and support you
Clear Brew successfully trains and supports franchisees from all walks of life and backgrounds. The franchise group is run like a family; holding monthly conference calls and a biannual conference and national get together where franchisees can share ideas and help develop the future of the brand.
The franchise involves a training course in Cornwall, where all new franchisees will quickly pick up the skills required to make their large region a success.
What we look for in a franchisee
Our franchisees come from a variety of background with the majority having NO prior knowledge of the beer line cleaning process. What they do have in common is the drive, desire and determination required to succeed in their own business.
"As a single parent with limited working time, I was looking for a business that I could tailor to suit my available working times. Also I needed room for growth with great support and a product I could really believe in. Not only is Clear Brew all those things, its actually like joining a professional family. #BestMoveEver"
Wai Tsang – Clear Brew Highlands
Where we are recruiting in Scotland
Dundee & Perth
South West Scotland