Tumble Tots Franchise Scotland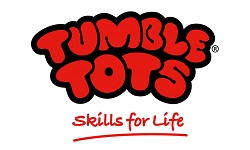 Request FREE franchise prospectus

Looking to join an established children's franchise?
Well, they don't come much more established than Tumble Tots! Tumble Tots has been operating as a franchise since 1979 and so we know what it takes to be a successful franchise.
Our Scottish franchisees are currently operating in the East of Scotland, with franchises in Edinburgh, Perth and Dundee. We are aiming to expand our Scottish operation and recruit new franchisees to join our success story; with particular focus on the Glasgow and Aberdeen areas.
What do we do
Tumble Tots is a structured, active physical play programme for children from 6 months to 7 years. It has been designed to develop children's motor skills of agility, balance and co-ordination during their formative years.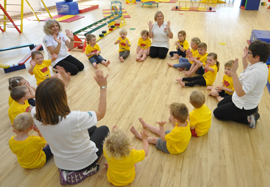 At the same time, through the programme children develop their self-confidence, independence, self-discipline, self-worth and sense of security and identity.
The international success of Tumble Tots has been built upon our commitment of developing children's physical and social skills, and positive personality traits within a loving and caring environment.
Tumble Tots franchise opportunity
Tumble Tots is a mobile business. Our franchisees provide the Tumble Tots programme at various venues within their designated area.
We don't need you to have experience of working with children, but you do need to enjoy working in an environment which involves interacting with children and their parents. We are very much a people's person business and look for individuals with good communication and interpersonal skills, as well confidence to not only interact with your customers but also to successfully manage staff.
You must also be self-motivated, committed and business minded to allow you to build a successful business in the popular children's services industry.
How much does it cost?
For your Tumble Tots franchise an initial investment of around £14,000 is required, plus additional working capital and transport. With our soild franchising plan we work closely with major banks who can led up to 70% of the investment fee, subject to personal circumstance.
What do you get?
Our franchise package contains everything you will need to get your franchise opportunity up and running. Full details can be seen by requesting a prospectus by filling in the contact form below.
Additional training and on-going support means you are not alone in your franchising journey. All initial training is provided and refresher courses are available throughout your time with Tumble Tots!
If you think you have what it takes to be a Tumble Tots franchisee in Scotland, then please fill in form below.