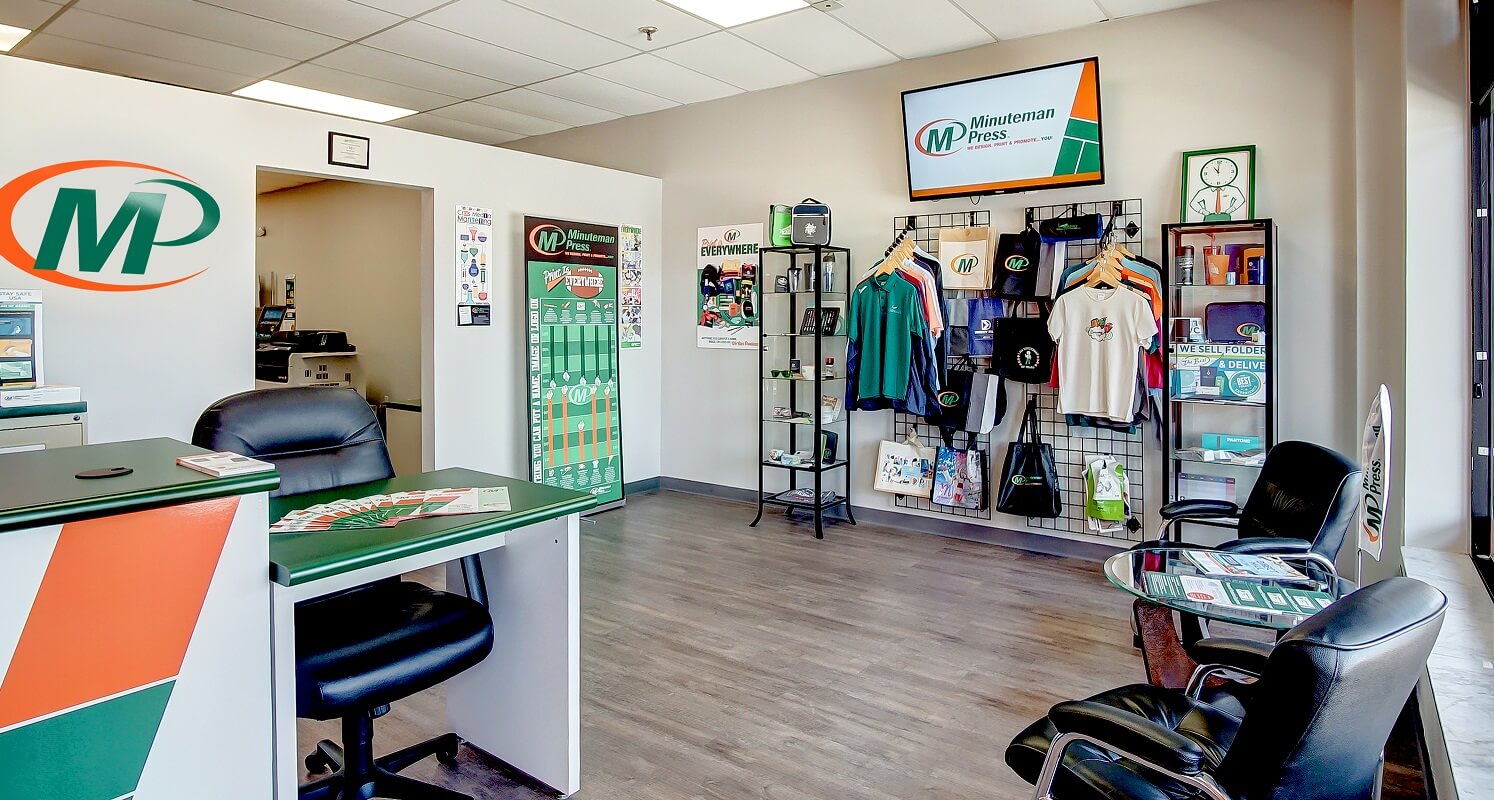 Minuteman Press is the world's largest printing and marketing franchise
Franchising since 1975 and established in the UK over 25 years ago, Minuteman Press is the UK's premier printing, marketing and design franchise. With in demand products and services, a proven business model and support offices in Glasgow, Manchester and Maidenhead; you too can take advantage of this unique franchise system.
EVERY business is a potential customer of Minuteman Press. ALL BUSINESSES – regardless of their size or industry and whether they are start-ups or established companies – need and use printed media every business day.
Our design, print, marketing and direct mail capabilities enable us to provide any business or organization with a fully integrated cross media marketing strategy that will increase brand awareness, drive up website traffic and generate positive results.
Moreover, the advances in digital technology have greatly improved our business model, from making our systems faster and more efficient to establishing customer dashboards for re-orders, file transfers and proofing.
Minuteman Press is looking for qualified individuals to own and run our franchises throughout the UK.
Minuteman Press franchise opportunity
Minuteman Press franchise locations are full-service B2B print and marketing providers. Our exceptional franchise business model provides products and services which each business needs for their everyday operations, in addition to their marketing and advertising campaigns.
Prior experience isn't required to own and run an effective Minuteman Press franchise. Our owners are business people that are alert to the needs of the local business community and can develop long-term repeat business relationships with their clients by offering exceptional quality and customer service.
Why printing and Minuteman Press? Having reviewed various different franchise options, Minuteman Press, for me, had the most professional and practical approach. I re-call my first meeting with the Area Manager, I was explained the business model in great detail from start up costs and what happens when the business starts flourishing. We met with actual business owners and obtained a truthful outlook into franchising with Minuteman Press. The transparency, reasonable initial franchise costs, royalty cap and regular business hours were all factors that contributed to making our decision.
Harshil Mehta; Uxbridge - Owner Since 2016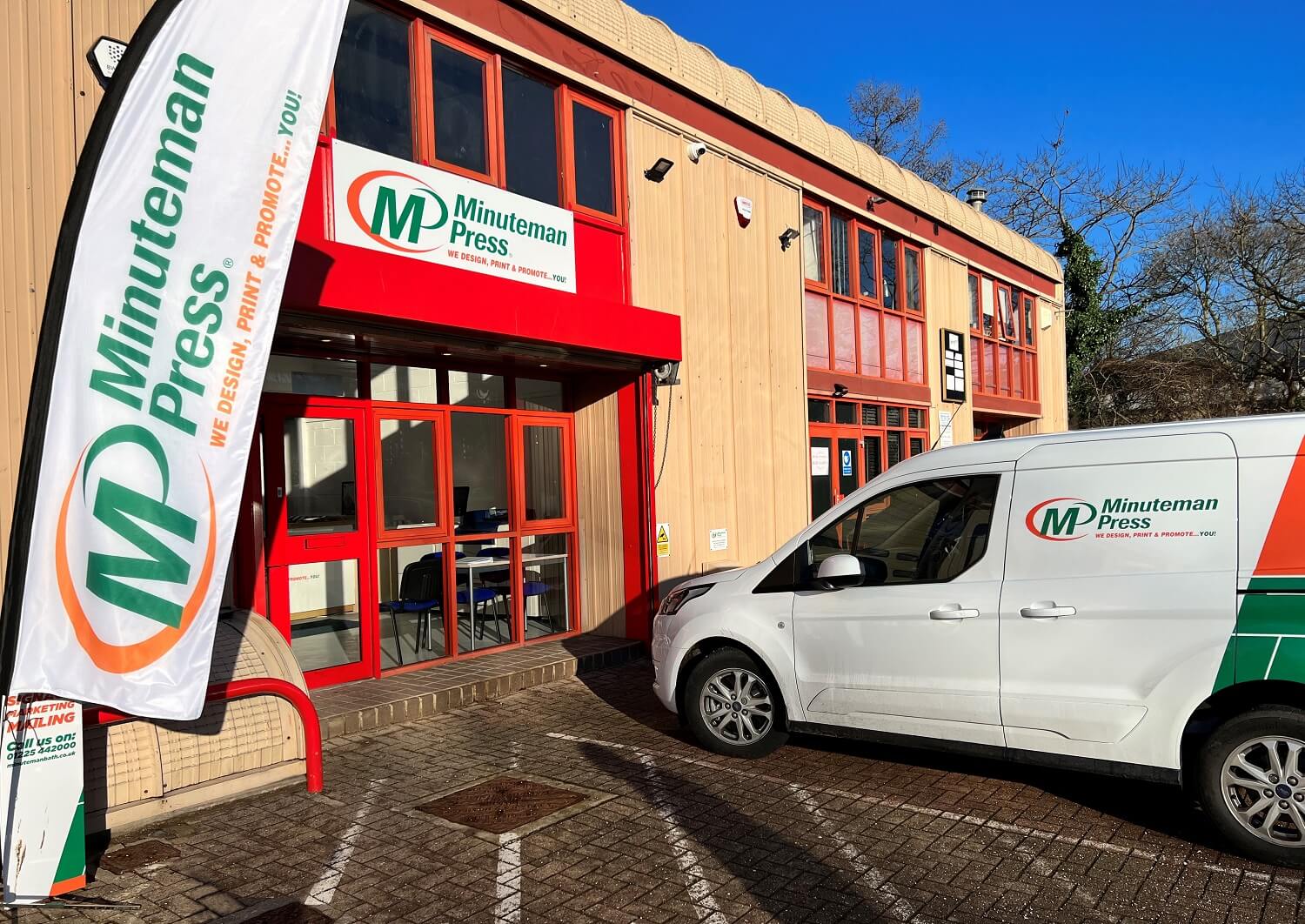 The investment
The total investment for opening a Minuteman Press franchise in the UK can range from £60,000 to £70,000 when leasing the equipment. There are options available for qualified buyers that may put the initial investment in the £30,000 to £40,000 range.
Research of areas of interest to you
Site selection and lease negotiations on your behalf
Centre layout plans and optimisation of work flow
Coordination of renovations, inside and out
Standard furniture, fixtures, signage and digital printing systems
Proprietary business management and pricing software
Two week training program (travel and hotel accommodations included)
Additional onsite training from a local field representative
Assistance in business setup, finding employees and starting the marketing programs
"Having been in the Motor industry for 10 years working long and unsociable hours with very little reward I decided to look at running my own business so that I could control my own destiny. As I had no previous experience in running my own business I decided to look into franchising. Running my Minuteman Press Franchise has not only helped me to secure my financial future but it has allowed me to enjoy a work/life balance that I once thought I would never see. The training and support given has been great and it needed to be as I didn't have the first clue about running a print, marketing and design business. My business has gone from strength to strength and I intend on continuing to build my operation with Minuteman Press."
Amad Hassan, Oxford – Owner since 2010
How we support you
Something that makes Minuteman Press unique in franchising is the ongoing support we provide to our owners. We are extremely proud of our support system. Our owners benefit from continued local - we have support offices in Glasgow, Manchester and Maidenhead - and corporate communications, local meetings, an international convention, marketing campaigns, internet advertising programs and our monthly magazine.
"Our business is growing and Minuteman Press is with us every step of the way; providing advice, guidance, opinion, and support for just about every aspect of the business. We did a lot of research and for us, Minuteman Press was the best choice we could have made to go into business for ourselves."
James Beckwith, Swindon – Owner since 2013
Where we are recruiting
Minuteman Press is looking for franchisees across the UK. We also have existing franchises for sale: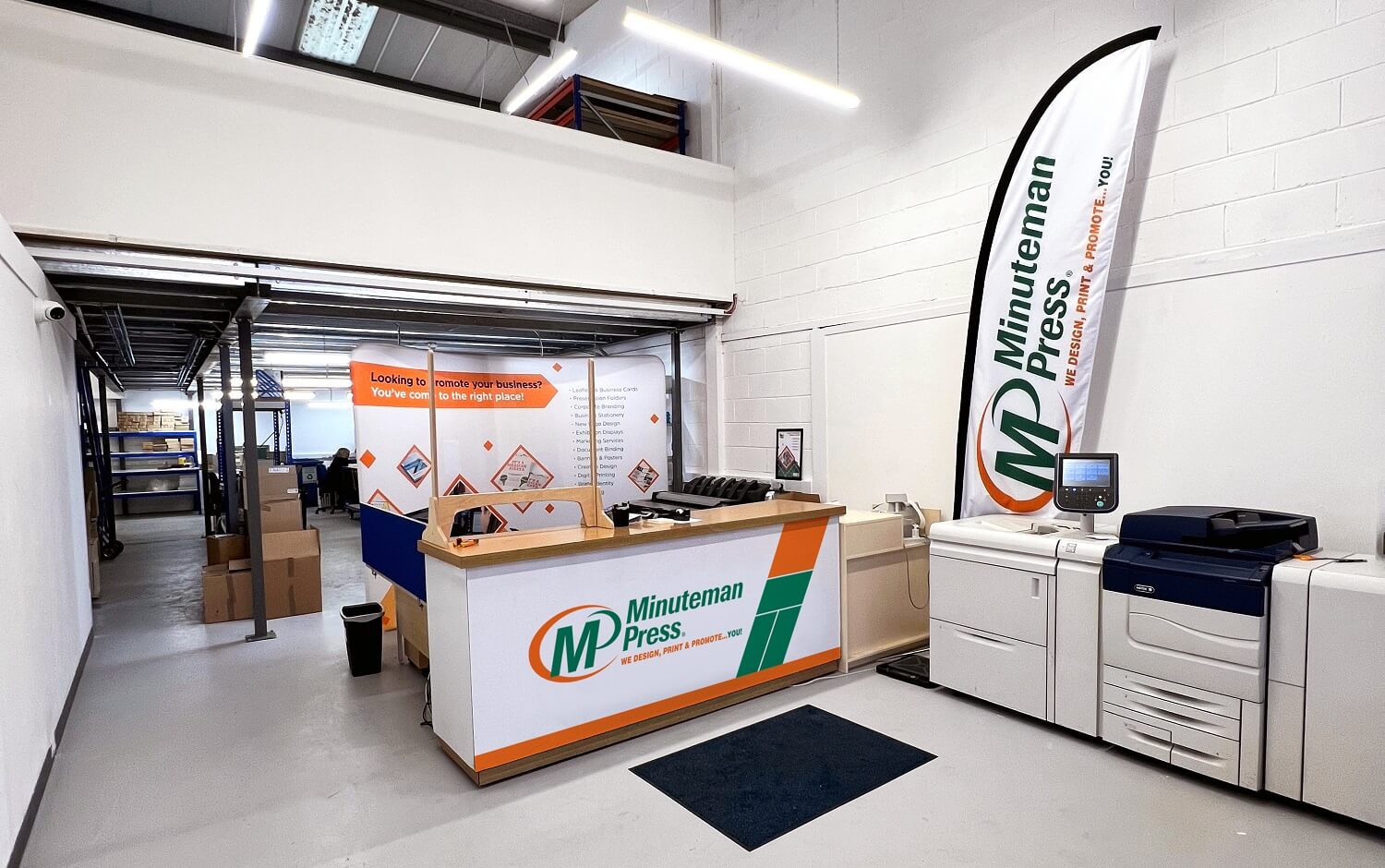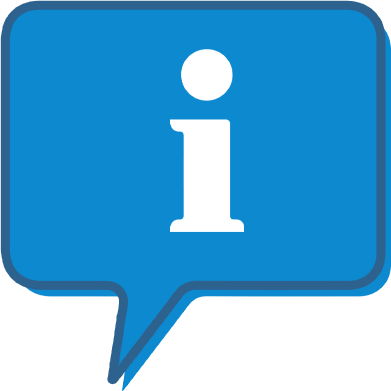 Interested and want to know more?
By clicking the link below, we can send you further information on this franchise opportunity and allow you to contact them direct with any questions.
This is FREE and non-obligatory; we never share or sell your personal information.