Posted:30-August-2022
Minuteman Press Franchise in Swindon, England Reopens Doors After Flooding and Fire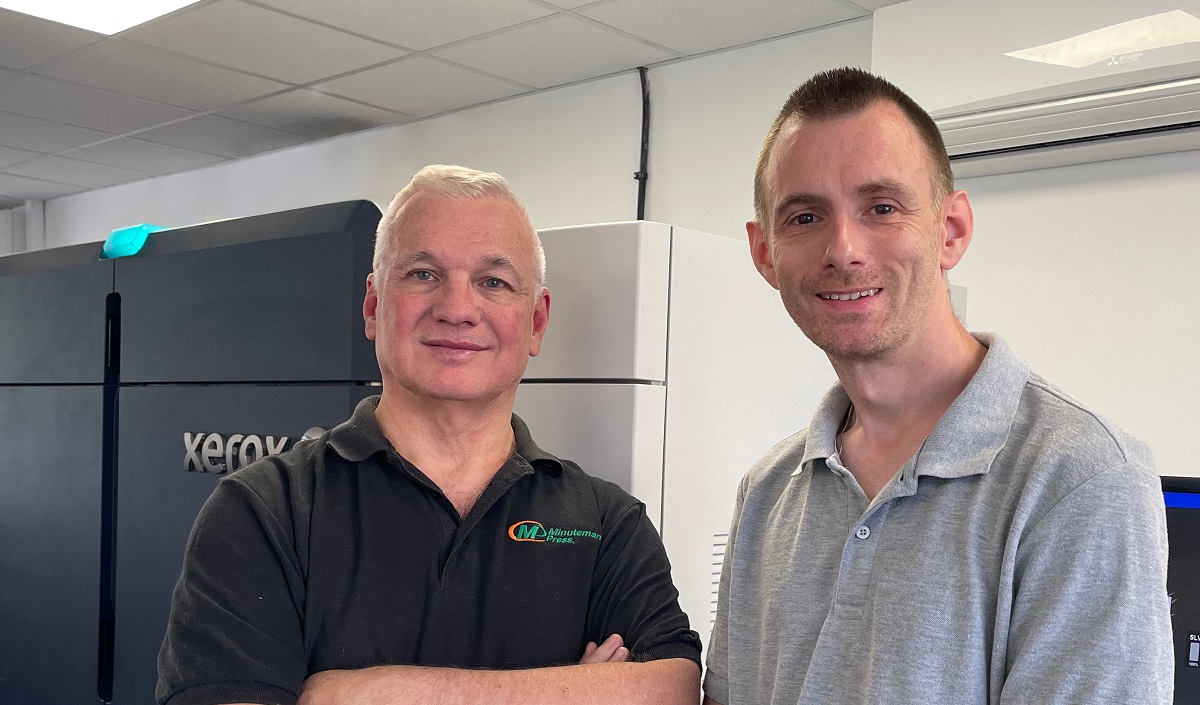 Minuteman Press in Swindon, England has reopened its physical location at 19-21 Newport Street (Ground Floor – Newport House). After suffering water damage from flooding in July of 2021 and electrical fire damage in October of 2021, owner James Beckwith and his team continued to operate and serve clients as repairs were being made.
James shares, "The community has been fantastic, we officially remained open the whole time taking orders from the website and emails, as well as keeping our phone lines open. We have had nothing but positive comments and folks telling us they are so happy we are back open. Some customers have commented that though they had to go elsewhere for a time, the quality of the print and the quality of the service just didn't compare to what they received when working with us."
During this critical time and leading to the reopening of their facility, James was grateful to be part of the Minuteman Press franchise family, who stepped in and provided crucial support in many areas.
James says, "Mark Jones (UK South Regional VP) and Richard Myers (local field rep) and Duncan Diesel (at MPIHQ) have been invaluable to us. I routinely spoke with Duncan on equipment decisions when ours was being replaced as well as marketing ideas and technical help with Minuteman Press FLEX software and the new website. Richard has been out to see us during the time we had no premises to work up a plan once we were back open and he has been out since opening to assist with production processes and marketing ideas. Mark Jones was always at the end of the phone if we needed advice on anything. He was very key in us making the decision to stay in our current premises when we were investigating moving locations."
Being part of the Minuteman Press system also enabled James to receive vital support from choice vendors like Xerox. James states, "I want to particularly give a shout out to Xerox. They were amazing throughout the entire process. The Xerox kit was always the most expensive shop item and there were lots of negotiations on price to replace the two Versants that were damaged. They ultimately gave us the opportunity to acquire the Xerox Iridesse and offline booklet maker to match the requirements from the two previous Versants while keeping the insurance company happy on cost. Xerox also gave me near free reign of their Uxbridge HQ where I was allowed to run one particular job on their presses every month for six or seven months."
Today, with the repairs finished, new equipment in place and new signage installed, James is excited about the upgrades that have been made to the business. He says, "Our offices and production area have been refurbished, and we can now provide more services than before."
James continues, "We now have totally new kit, and because it is so versatile, we can offer more options than before, with an even faster turnaround. The new Xerox Iridesse is a full production press allowing us more and faster capabilities as well as improved image quality over our previous presses."
He adds, "Even our booklet-making capacity has improved. Whereas before, making a large number of booklets could take several hours, we can now produce up to 3,000 booklets in an hour."
James further explains the benefits of the new equipment installed at Minuteman Press in Swindon:
"The Iridesse is absolutely amazing. The image quality is second to none. The job that I would run at Xerox HQ was a monthly magazine run for a local village. 1050 copies, ranging from 20 – 32 pages each month. On our Versants, the job would take 6 – 8 hours. Now the entire job takes us about 2 hours!"
We were able to update our Duplo 615 to the 618 and that piece of kit is a dream. Touch screen, easy to configure and very dependable.
We replaced our SureColour T5200 with the same model, however now we have the large format scanner which was one area we were sorely lacking. Customers would routinely come in with paper plans looking to get copies or scans and we would have to turn them away, now we can handle the full job for them.
We replaced our HP Latex 330 with the Latex 335 that has the Print & Cut feature. We couldn't be happier with the decision. We are still getting our feet wet with the Print & Cut, but so far we are producing work on all the new kit."
Minuteman Press in Swindon also plans to re-add dye sublimation and add a self-service area for walk-in customers who need a simple print job. James says, "This is really ideal if someone wants a return label printed, for example. We always offered this kind of service for customers, but soon they will be able to do it on a DIY basis."
James concludes, "We are happy to be back in our new and improved facility, and we are excited to continue to welcome back our clients. We are so thankful for them and all of the help we've received from our community and MPIHQ, and now we are ready to serve our clients better than ever before."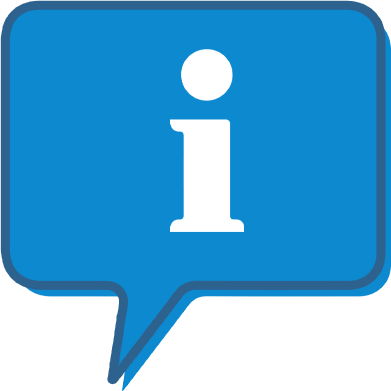 Interested and want to know more about Minuteman Press?
The Minuteman Press profile outlines all aspects of their franchise opportunity and allows you to contact them for further information or to ask a question.