Posted:13-December-2021
Interview with Minuteman Press Southampton franchisee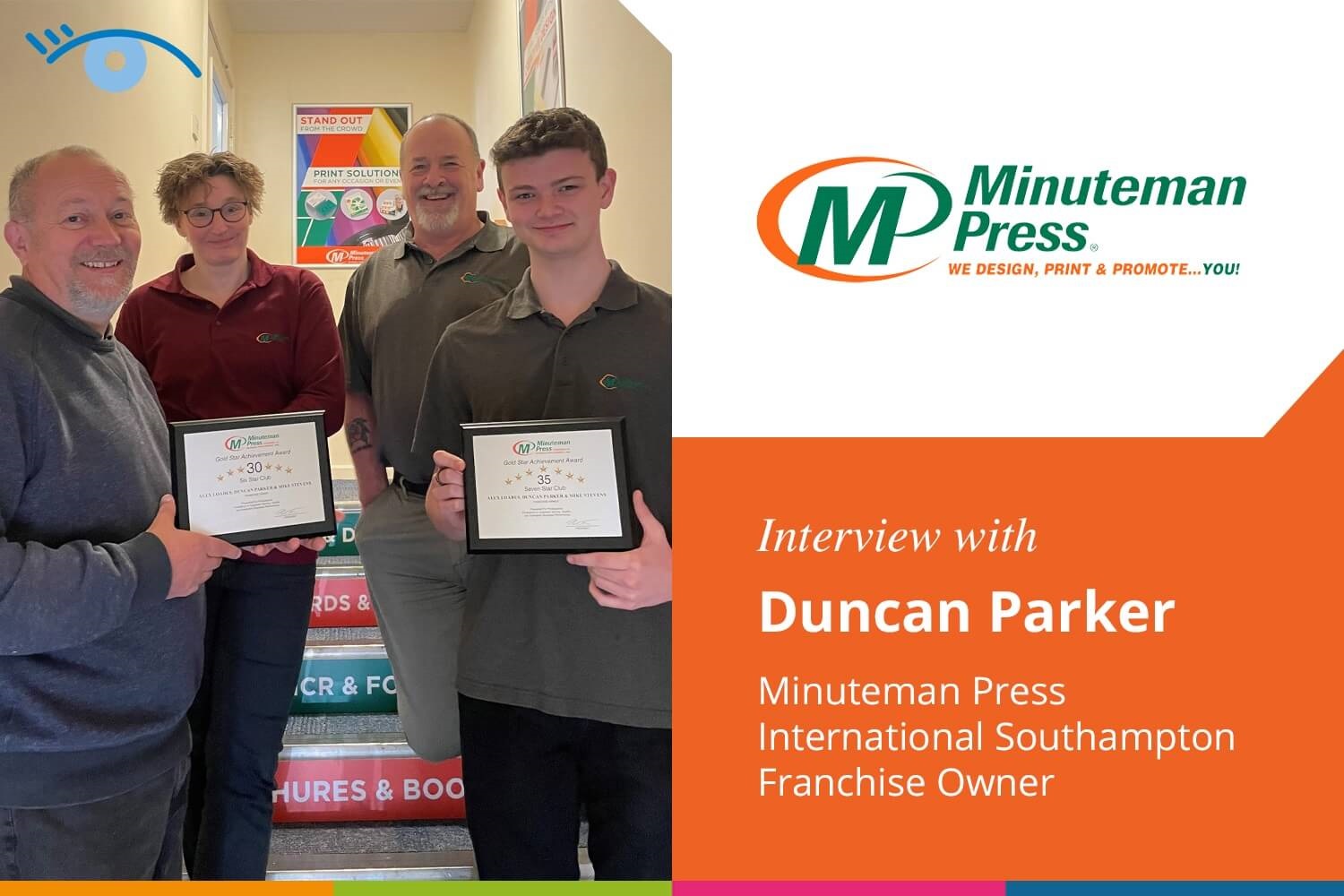 Name: Duncan Parker
Location: Hedge End, Southampton
Franchise: Minuteman Press International
Date launched the franchise: August 2021
Can you tell us a bit about yourself and what you were doing prior to buying your Minuteman Press franchise business? I am an ex-helicopter engineer who served in the British Army for ten years. In 2007, I set up my own equipment supplies business. Then, in 2018 and 2019, we bought two stationery businesses and a wholesale paper supplies business. We were actually supplying goods to the Minuteman Press franchise in Hedge End, and when they went up for sale, we decided this was a great opportunity to tie everything together and help meet our customers' needs in every area.
Can you also tell us about Minuteman Press? Minuteman Press provides printing opportunities to promote your business. I tell clients all of the time that we are able to print all of their information in any kind of format. We are uniquely able to print on letterheads, flyers, promotional products, outside their buildings, on their vehicle wraps, and help them tell their stories while promoting their businesses.
Why did you go down the franchise route? What made you choose the printing industry? And why choose a Minuteman Press franchise? I had very positive experiences with Minuteman Press as a customer and as a supplier. Since we used the business ourselves, we thought this would be the perfect opportunity for us to buy this location. Also, I love the physical location of our business as I can now walk to work every day since I live so close to our centre.
How did you raise the finance? We self-financed the purchase of our business.
What training and support did you receive initially and ongoing? The training helped me learn the mantra of what Minuteman Press is all about and I learned all about the direct promotion and marketing side of the business. I found the training to be worthwhile and enjoyed the atmosphere and people.
The ongoing local support I've received has been a great resource. I also appreciate the Minuteman Press FLEX software – we use it all day, every day. It's a very strong, powerful piece of software that helps us manage the business and keeps us focused. I have given ownership of FLEX to my senior staff and it helps them manage the day-to-day aspects.
How would you describe your day-to-day role as a franchisee? I spend my day running the business. I enjoy working with my staff and supporting them as well as our customers. I really love what I do and Minuteman Press has rejuvenated my excitement of being a business owner.
Provide information on challenges overcome as well as your key successes to date. Please also detail the steps you have taken to manage the business during the Covid-19 pandemic. The business remained open during the pandemic and today we are seeing more and more people coming back to work in the UK, which means our products and services are in really high demand. Our staff has become busier and busier every day.
How do you achieve a work-life balance? By enjoying work and if I didn't enjoy it, I wouldn't do it. Being able to walk to my centre from home is something that is really gratifying. When I come to work, I might be early and yet I am still coming in later than was expected at my other jobs. I am a lot more excited about work because I enjoy the business and the people.
If you have staff, how do you retain your best staff and keep morale high and productive; how do you incentivise your staff and recognise success? It is important for our staff to have a vested interest in our success. Two of our senior staff have been awarded a shareholding percentage and have become well-versed in all aspects of the business. I feel this is a win-win and shows we are in this together.
What is the most invaluable piece of advice you could give someone looking to buy their first franchise? I would say it's important to speak with a lot of professionals and try to spend some time in the franchise you are looking at. Ask questions and find out what it's like both at 8 am and at 5 pm, and everything in between.
What are your plans for the future? We are excited about the changes we just made to our space. We have a two-story building and so one floor is now the production area and the next floor is our new showroom. We feel like we've created a positive and productive environment for everyone involved to best serve our customers.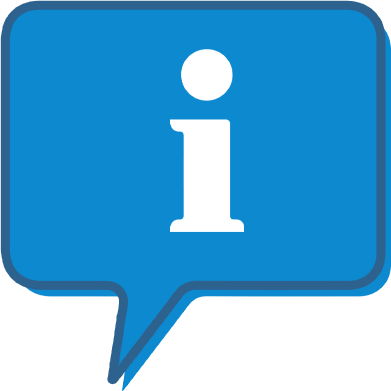 Interested and want to know more about Minuteman Press?
The Minuteman Press profile outlines all aspects of their franchise opportunity and allows you to contact them for further information or to ask a question.