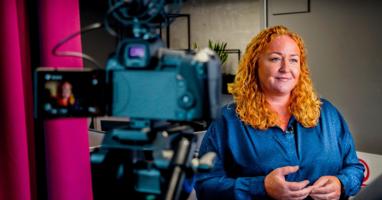 Business growth specialist Yvonne Webb is celebrating after being shortlisted for a national business award. Yvonne has been hand-picked by a panel of judges and is now in the running to win the Inspirational Woman of the Year award at the Business Women Scotland Awards for her incredible impact on the business landscape of Scotland through her work as a business coach in Glasgow.
"I'm delighted to be shortlisted," said Yvonne. "It has been a difficult 18 months, but we have ensured that we have done everything possible to support our business community throughout. The work we do at ActionCOACH has obviously made a huge impact on the judges and we're proud that we've been recognised for our work in the Glasgow community."
Yvonne started her coaching business in Glasgow in 2020 having previously spent 25 years in managerial positions at world-renowned companies including Coca Cola and Cadbury's. Even though she started her business in the height of the pandemic, she's supported Scottish businesses with 138 hours of gifted coaching - asking nothing in return but the chance to help them survive and potentially thrive throughout the challenging period.
The Business Women Scotland Awards recognise the contribution women in business make to the female business ecosystem in Scotland. These role models inspire the next generation of female entrepreneurs and women in business. Yvonne has also received the exciting news that one of her clients is nominated for three awards on the same evening.
"To see that Michelle and her business Property Studios has been nominated for three awards is beyond exciting. Since I started working with her earlier in the year, the progress we have made together is incredible – and although I'm delighted with my nomination, there's nothing more rewarding as a business coach than seeing your clients succeed."
The glittering awards ceremony will take place on the 19th November at Oran Mor in Glasgow's West End.