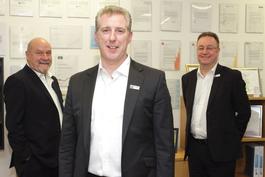 Business Doctors has recruited its first franchisee for Kingston upon Thames.
Seasoned business and marketing professional John Sweeney will launch the new south west London territory.
John began his career as a business analyst for Volvo and his analytical mind has stood him in good stead ever since.
In 2004, he opened the New York office of a London-based business research consultancy, working with clients across the technology, media, energy, financial and professional services, healthcare and retail sectors.
Three years later and back in the UK, he launched his own marketing automation company, which he sold within two years.
Most recently, John has been sales director of an award winning data marketing company.
He says: "I have been an SME owner and know what it's like to build, expand and sell a company.
"As a Business Doctor my approach is to work with business owners to help them find the right path for them and their companies. It is not my style to dictate to someone what I think they should do; there is no one right way to grow a business and what will work best for each business owner is very individual.
"I am here to listen, empathise and then help SME owners to identify and navigate their preferred route."
Since humble beginnings above a Cheshire takeaway in 2004, franchisors Rod Davies and Matt Levington were set on building the go to company for SME advisory and consultancy services.
With over 30 Business Doctors territories now operating around the UK, the ambitious pair took their first steps beyond British soil when they launched in South Africa in May 2014. Today, Business Doctors' territories are up and running in eight regions of the country, including Johannesburg, its largest and wealthiest city. In 2016, Business Doctors launched in India, Malta and Republic of Ireland.