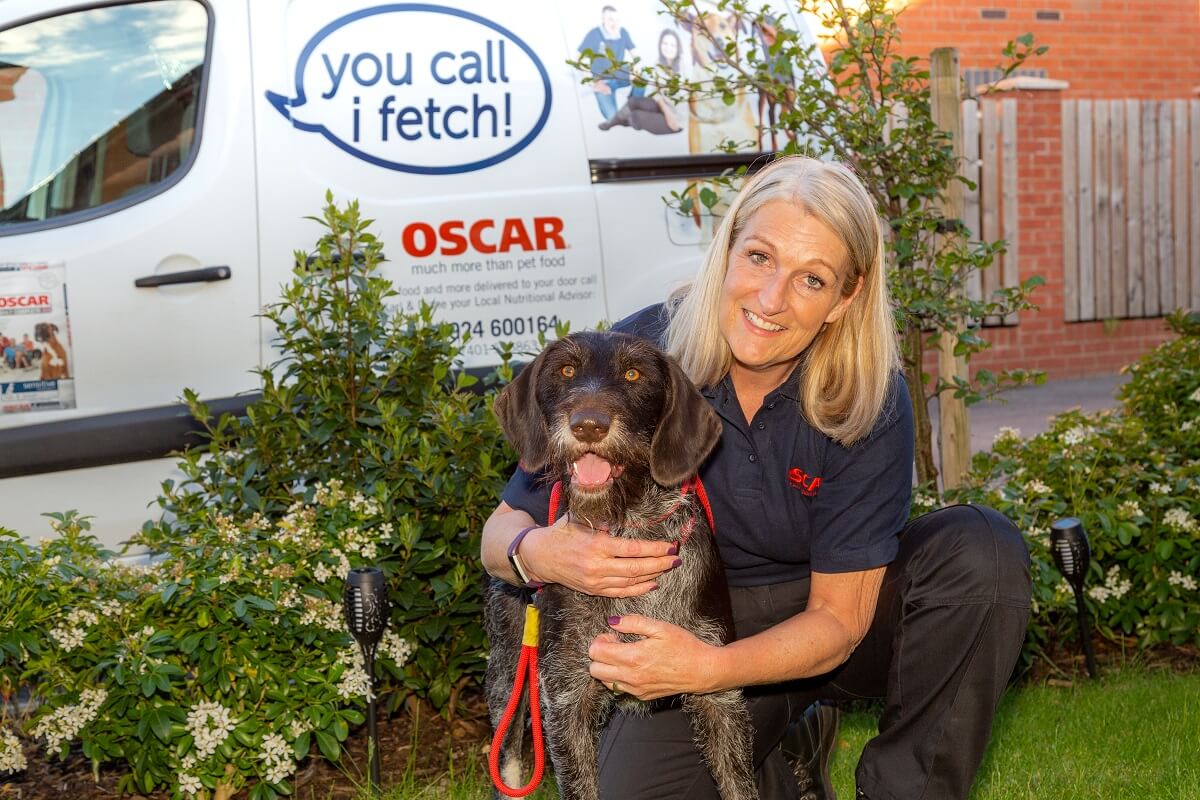 Join a franchise business renowned for product quality
OSCAR's history has been steeped in pet food manufacturing for over 25 years – designing formulas for high-quality pet nutrition long before we turned to franchising – giving us a unique understanding of the value of product quality and confidence for business opportunities.
Specialising in providing a complete pet care service direct to the customer – from food and toys to treats, accessories and health care products.
With over 17 million UK households owning pets there has never been a better time to step into the pet industry. (*UK Pet Food 2022 equivalent to 62%)
The OSCAR franchise opportunity
OSCAR opportunities are flexible and tailored to suit individual backgrounds and/or experience, whether to develop into a full-time business, treat as a second income or even add to an existing operation.
OSCAR franchisees bring many different skills to our network but share the same desire for a better work/life balance.
With one in two households owning a pet you can be certain of taking up a business opportunity with exceptional staying power and massive income potential.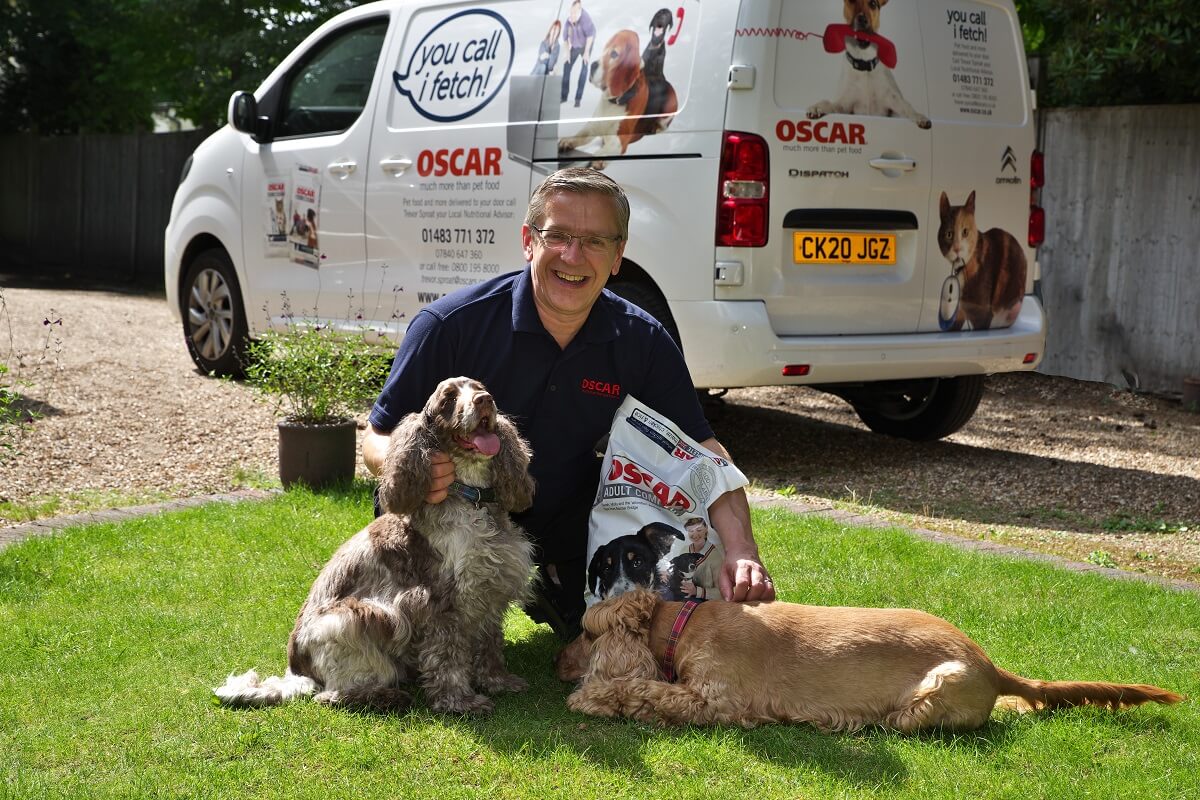 OSCAR for your customer
We are committed to promoting the health and welfare of family pets, and delivering exceptional customer care. We produce a range of highly nutritious and extremely tasty foods to sustain a healthy lifestyle for cats and dogs.
Formulated by experts since 1994, OSCAR Pet Foods provide balanced nutrition for every life stage.
A reliable, convenient delivery service, making visits to the shops or carrying bulky pet items a thing of the past. Our payment system makes shopping easy and delivery of items can be made whilst the customer is out at work.
By staying focused on building relationships within local communities, we are able to deliver a quality product that is trusted.
A FREE helpline to our experts is a welcome addition, providing ongoing professional advice during the life of their pet.
OSCAR has won the Feefo Gold Trusted Service Award 2023, an independent seal of excellence, which recognises businesses that consistently deliver a world-class customer experience.
OSCAR for you
An OSCAR franchise provides the security of a strong brand and protected image that gives you the benefit of running your own business alongside like-minded individuals.
Supported by trained and experienced mentors, OSCAR is a tried and tested system which ensures you will be suitably qualified to understand and promote the products and services you have to offer.
Fully supported by (Head Office) staff whose loyalty and commitment provide immediate back-up and guidance on all aspects of franchise business development and excellence in animal welfare.
OSCAR is a business that provides a positive cash flow with low overheads in a rapidly expanding market.
As established members of the British Franchise Association and a member of UK Pet Food (formally Pet Food Manufacturers Association),OSCAR is well established and recognised within the industry.

Your choice - your future
Choose financial investments to suit your own ambitions and start-up packages to develop expertise and nutritional certification at a pace that's comfortable for you. No experience needed.
Our franchise package
Innovative and user friendly training delivered by experienced mentors.
Vetpol Accredited - Companion Animal Nutrition Course
Full colour livery
Professionally branded corporate marquee for use at local events
Corporate clothing and equipment
Vast array of branded marketing materials
Access to online marketing tools & Online PR system
Franchise manual for easy reference at your fingertips
Internet discussion forum enabling you to network online
Bespoke customer relationship system
Fully functional bespoke accounts system
Internet discussion forum
A comprehensive online reference manual
E-commerce to send customer enquiries direct to your business
An exclusive standard territory
= £8,995 plus VAT
Finally, choose from Essential Stock Options and Optional Business Extras to add the finishing touches to your personalised franchise package.
Get noticed Online with OSCAR!
It is all about being noticed: promoting awareness in your local area through various online activities.
Placing your business at the forefront of your local community by bringing OSCAR 'to life' online allows you to highlight your reliable and personal service, directly to potential new customers.
OSCAR will also set up:
Personalised website to showcase your local business
Business photo-shoot to build a portfolio of marketing images
Professionally written personal biography
Facebook Location Pages to provide interactive content for customers
Online Listings & Google My Business to promote your community business profile
New for 2023!
Shows and local events are a fantastic way to promote and market your business. It's a chance to talk directly to potential customers and raise brand awareness in your area.
To enhance your business launch OSCAR will:
Provide a local show planner giving details and links to forthcoming events in your area
Book and pay for your first local show *Up to the value of £150
Provide a show package, including show banners, A frame, posters and marketing material
Arrange for an OSCAR field trainer to attend the show– to encourage, support and provide effective training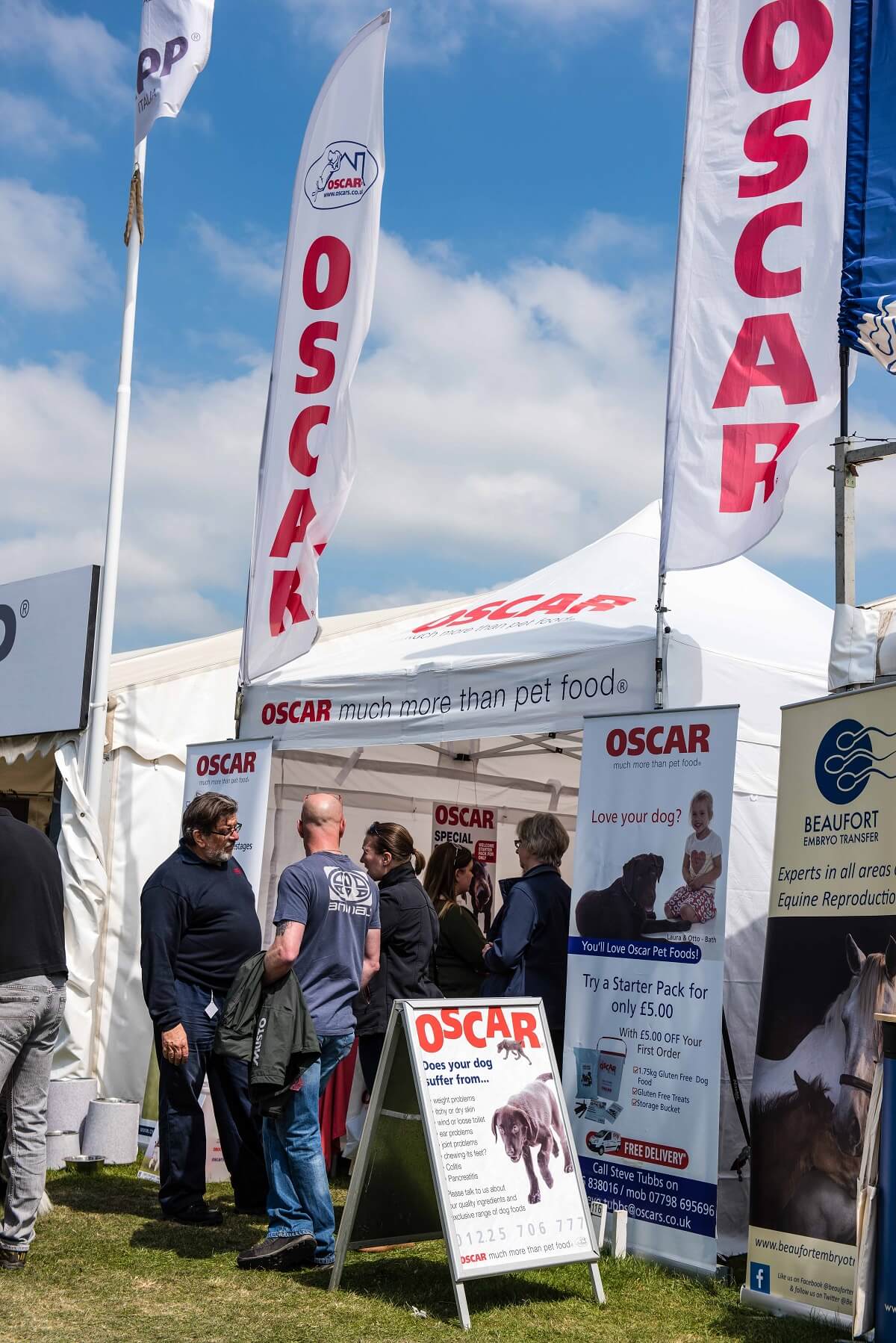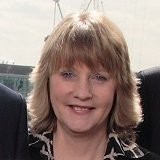 Interested in OSCAR Pet Foods ?
Contact Janet Walmsley
Franchise Recruitment Manager
---
Click on the link below to receive further information on our franchise opportunity. You can also connect directly with us to ask any questions.
This is FREE and non-obligatory; we never share or sell your personal information.