Ask The Franchise Experts
Post your questions here to our panel of experts in the franchise industry
Financial Experts
Marie Woodhead - Lloyds Banking Group

Marie Woodhead is a Local Business Development Manager in Lloyds Banking Group. She has over 15 years Banking experience working mainly within Commercial and Business Banking helping SME's from those starting out their journey to others growing their businesses, supporting them with their key moments of truth, providing solution to their lending needs identifying supporting products and general day to day Banking
---
General Franchise Experts
Cathryn Hayes - Revive! Auto Innovations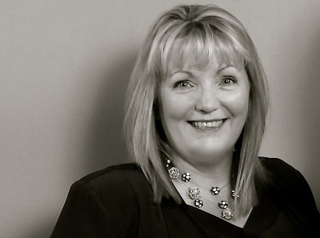 Cathryn Hayes, Franchise Director at Revive! Auto Innovations, has over 20 years' experience in franchising, formerly as Head of Franchising at HSBC and more recently as British Franchise Association (bfa) Head of Business Support. She has a high profile within the franchise industry, having been a judge for the prestigious bfa HSBC Franchisor and Franchisee of the Year Awards for many years, chairing the panel in 2015. Cathryn contributes regular articles to the franchise press and other business media, as well as presenting at franchise exhibitions, bfa events and conferences, franchise and business events. She has achieved the bfa's Qualified Franchise Professional status.
---
Sarah Carlile - Coconut Creatives

Sarah is the Founding Director of Coconut Creatives, the franchise industry's leading and award-winning provider of marketing services for franchise recruitment. With a decade of franchise recruitment marketing expertise, Sarah and her team work directly with franchisors to help them recruit and grow with many great successes. Sarah is also a published author and her book 'Dream, Plan, Reduce Risk & Take Action' is THE guide to UK franchise recruitment marketing, as well as co-chairing EWIF (Encouraging Women into Franchising).
---
Franchise consultancy
Farrah Rose - The Franchising Centre

Farrah has unrivalled experience in international franchising and has been operating in this field since 1984. Initially working for major corporations, such as Burger King and Arcadia Group Plc, Farrah began advising businesses as a consultant in 1996. During this time she has worked with organisations of all types from family businesses to major PLC companies and high profile brands, helping them to expand their businesses into global markets. Farrah is now recognised as one of the leading authorities on international franchising and her expertise is sought by companies around the world.

A long standing member of the British Franchise Association, Farrah Rose has worked closely with non profit making organisations such as the Department of Trade and Commerce in Guernsey, UKTI London, and was the advisor on international franchising and licensing to Maltese Government body as well as the Commonwealth Secretariat.
---
Franchise legal
Vicki Mitman QFP - Birketts

Vicki is an Associate Solicitor in the Franchising Team at Birketts and specialises in advising franchisors on a broad range of legal matters from drafting franchise agreements and franchise resale agreements to brand protection, network management and assisting with dispute resolution. Vicki also advises franchisees on the terms of their franchise agreement and assists franchisees looking to buy or sell a franchised business. Birketts is a full service law firm which advises on a range of commercial and corporate services together with employment, commercial property and dispute resolution.
---