Top tips for women looking to get into franchising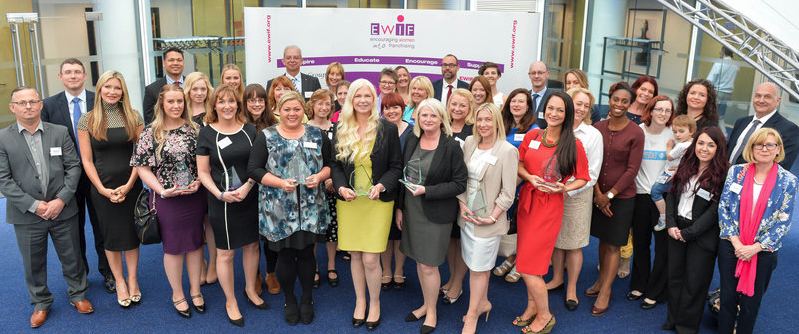 Franchising is a great move for many women who are looking for a change in career or looking to get back into work after having children. Finding a full time job that fits around family life and their desired lifestyle can often be very difficult and many women find that they have to choose between a career and their family life.
At Coconut Creatives, we've partnered with a range of professional women in the franchise industry to offer you our top tips for women looking to get into franchising.
Sharon Hayman, Business Support Manager at Rainbow International says 'Is there a market for your business?'
Before starting any business, you must make sure that there is a market for the product or service in your area. This will be key to your success. Research your local area and find out more about the market and competition to make sure you will have customers coming to you once you've set up your business. You don't want to set up your business in an already saturated market and this will hamper your success.
Consider whether or not the business is recession proof. Your product or service should be needed in both good and bad economic conditions. I would recommend conducting your own research to look for dips and trends in the market to make sure you are not investing in a fad market or a business that is likely to fail if the economy changes.
Unlike many businesses that rely on a buoyant economic climate for success, it's business whatever the weather with Rainbow International. Franchisees are always in demand for their specialist cleaning and restoration skills. The need for repair and recovery when disasters such as fires and floods strike is endless. With two different services on offer, Rainbow International franchisees are able to take advantage of a recession-proof business opportunity.
Heather Hannant, Head of Franchise Development at Mail Boxes Etc. says, speak to existing franchisees to establish whether the franchise is right for you.
Speak to other female franchisees to see if your skills and personality fit with the franchise opportunity. Each franchise will have a different range of customers so ensure that your personality fits with the customers and other franchisees within the network. Engaging with customers will be key to your success in gaining new business and building a relationship with your fellow franchisees to exchange experiences, is part of being within the franchisee family. Existing franchisees are the best people to speak to because they know the ins and outs of the business well! Some businesses may have multiple income streams making you attractive to a much wider audience which could be a valuable asset worth consideration. Existing franchisees will be able to relate their experience on how they work with the variety of products and services in their area.
At Mail Boxes Etc. our franchisees benefit from multiple revenue streams. This ensures that their businesses remain successful even during times of economic uncertainty. By constantly developing and adding to our range of services, we ensure that we stay ahead of our competitors and exceed our customer's needs. Franchisees choose the services that perform best in their territory and which suit their existing skills and experience.
Fiona Steels, Recruitment Advisor at Auditel, says 'be realistic about the business opportunity and what you want to achieve.'
Be realistic about the kind of opportunity you can afford and whether or not you are able to raise the funds comfortably. Bear in mind that you may also need to fund yourself throughout the first few months of the business until you begin to make a profit.
What do you need to earn in order to support your family? You might be looking to work part-time hours or earn a part-time wage to allow you to spend more time with your family. Or, you might be looking for a full-time wage in order to support your family in living a better lifestyle. Some franchises can be run to suit you with flexible hours meaning that you can work around other commitments. However, if you open a retail franchise, for example, you're tied to the store opening hours. Fully research the franchise opportunity and think about what you want to achieve, whether it's earnings or a better work-life balance. Will the business help you get there?
At Auditel, we know that everyone is different which is why our franchise opportunity provides a flexible structure. This allows you to build your Auditel business the way you want to. There are many different ways to achieve your goals. Whether you want to work from home or whether you want to run a management business with a full office of staff, Auditel has the option in-line with your goals.
Clive Sawyer, CEO of EWIF (Encouraging Women into Franchising), says seek professional advice
Speak to others in the industry to gain advice and guidance on your franchise of choice or to help you narrow down your shortlist. Lawyers, accountants and other specialists in the industry will help you to make sure everything is in order with the franchise before you sign the papers. It is important to speak to as many people in the industry as you can to make sure you understand exactly how both franchising in general and the franchise of your choice operates. By gaining professional advice, you make sure that you enter into your new business venture fully informed and ready to face any challenges that business ownership may bring.
At EWIF, our primary focus is to support women who are looking for a route into the franchise industry. Our remit is threefold; to encourage women to consider buying a franchise, to encourage existing business women to franchise their existing operations and to help franchisors attract more women to their networks. We hold a series of events throughout the year to allow women to come along, network and gather more information on the franchise industry from other experts and professionals.