Own a low-risk, high earning business that you can start FROM HOME!
Are you one of the many people looking to take back control of their future during these uncertain times?
If someone could present you with a business model that is; low-risk, management based, and can be started from home and scaled up to heights of over £1million turnover, would you be interested?
Well look no further than Bright & Beautiful.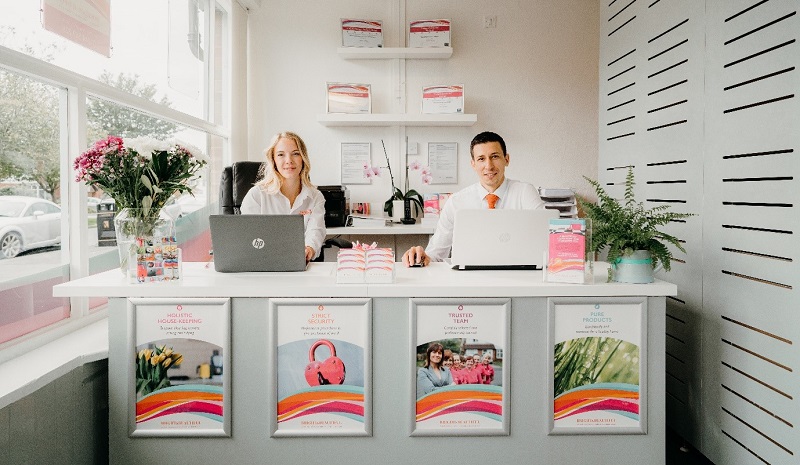 A breakthrough, ethical franchise model taking the industry by storm
Founded in 2009, Bright & Beautiful has quickly established itself as the domestic cleaning franchise opportunity not to be missed. Our core values and reputation for quality and ethical employment, as well as a surge in demand for our premium housekeeping services, have helped us achieve over £30million in sales in just a few short years.
In fact, our group turnover has DOUBLED since 2017, and we aren't seeing any signs of demand slowing down!
We now support an engaged community of over 70 like-minded franchise owners across the UK. All of which are committed to our ethical brand values, whilst working towards becoming the 'go to' domestic cleaning brand in their franchise territory and national brand recognition.
A low risk start-up with substantial long-term rewards!
The Bright & Beautiful business model is built around repeat customers. In fact, 90% of Bright & Beautiful clients use our services again, therefore you'll create a recurring revenue – and one that increases month on month as you win more clients.
For you, as the franchise owner, this means that you can build your business step by step, starting with minimal outgoings and then expanding your team of professional housekeepers alongside the clients you win.
You could even start your business from home, whilst slowly adding infrastructure to your business!
With continued client acquisition and retention, you can grow to heights of over £80,000 monthly revenue, whilst slowly adding infrastructure to your business, such as; branded cars, your own shop front location, office staff and middle management positions.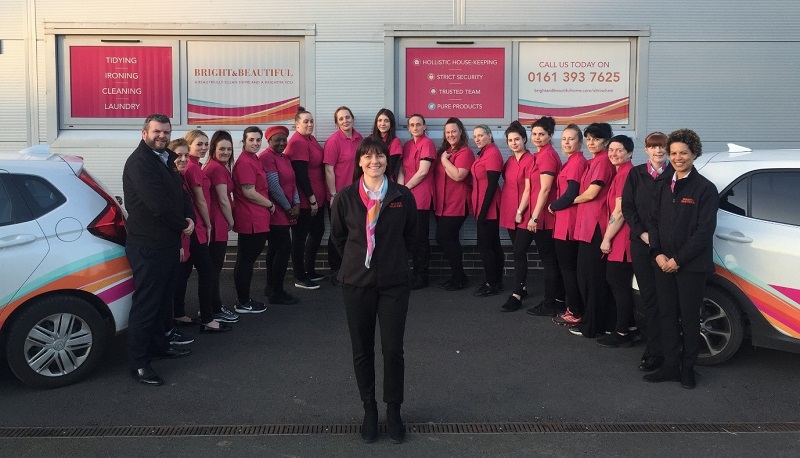 With full training & support you don't need any industry experience to build your £1million business…
At Bright & Beautiful we have seen former police officers, teachers, senior retail executives marketing and sales executives, as well as army officers join our ranks. All in search for a new path, and a chance to build a future of their own. Our business model doesn't require a specific skillset.
We ensure that all new Bright & Beautiful franchisees are fully prepared to go into business once they've completed our 2012-week 'Steps to Successure Start' programme. This includes pre-launch training tasks, business planning and a 5-day new starter training course at the Bright & Beautiful head office. Here you will explore all aspects of your new business including the systems, software and best practices that will help make your business a success.
But it doesn't end there…
Besides you and your staff, there is one other person at the heart of your franchise operation…your franchise consultant. They will support you to grow your business, and aid you with anything from recruitment of staff to choosing the correct products, and training you on the tools and procedures that help you to make a success of your business. They conduct weekly catch up calls, monthly franchise review meetings, business review calls and help you set ambitious achievable annual business goals. From the day you start your business to the time you sell up and move on, you are never on your own in the field.
In addition, our marketing team will work alongside you to create a bespoke local marketing plan suited to your area. You will utilise a dynamic mix of offline and online marketing techniques to get your new business of to a flying start; built on the solid foundation that is your locally optimised website.
Find out if your franchise territory is still available today!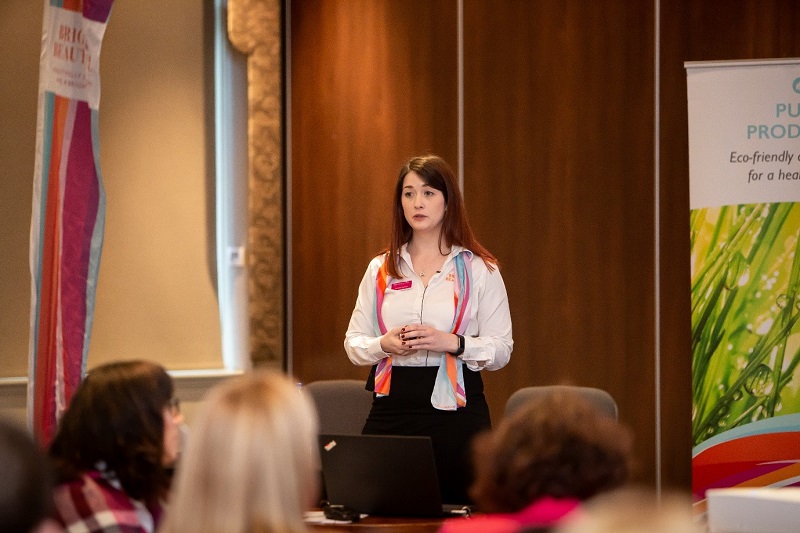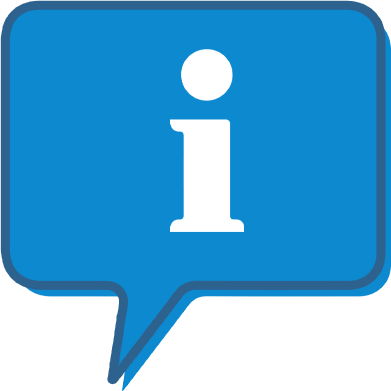 Interested and want to know more?
By clicking the link below, we can send you further information on this franchise opportunity and allow you to contact them direct with any questions.
This is FREE and non-obligatory; we never share or sell your personal information.