Franchise resales - what additional legal documents are needed?
Article by Martin O'Neill
WJM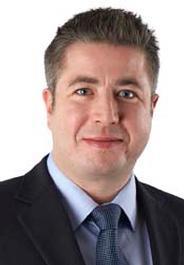 Prospective franchisees sometimes have the choice between buying an existing trading business from a franchisee, or starting a new business with the grant of a franchise from the Franchisor.
If you are buying an existing business then some additional legal documentation will be required, beyond the Franchise Agreement and its related documents.
Businesses are generally acquired in one of two ways. Either 1. the entity that operates the business sells the relevant assets to the buyer, or 2. the entity operating the business is itself acquired.
It is very common in the UK for a franchisee to be a private limited company. For the purposes of answering this query we are assuming that relevant parties are private limited companies, although franchisees could be, for example, sole traders, partnerships, or limited liability partnerships (LLPs). Private limited companies are acquired through a transfer of the company's share capital.
There are a number of factors which influence whether buyers and sellers want to proceed by way of a share sale, or an asset sale. These can relate to legalities, accounting, tax, or other practical considerations.

In addition to a Franchise Agreement, a franchise "resale" will require a purchase agreement. This will either be a Business Purchase/Asset Purchase Agreement, or, in the event that the buyer is buying the existing franchisee entity, a Share Purchase/ Share Sale Agreement.
Other relevant documents may include (amongst others):
Confidentiality Agreements (obliging one or more parties to keep confidential information confidential)
Exclusivity Agreements (aimed at preventing a seller speaking to interested third parties for a period of time whilst negotiations are ongoing with the prospective buyer)
Due diligence questionnaires (seeking information on the business and/or entity to be acquired)
Disclosure documents (used by the seller(s) to disclose information against the warranties contained in the purchase agreement)
Board Minutes (noting authorisations in respect of transactions and changes to relevant entities)
Shareholder resolutions
Consents from relevant parties such as the Franchisor, landlords and lenders
Release agreements (freeing an outgoing franchisee from its Franchise Agreement (with some important exceptions!))
Stock Transfer Forms (detailing the transfer of ownership of shares)
Resignations and appointments of directors
Agreements relating to employees and directors
The above list of documents is not exhaustive and of course not all of these documents will be relevant to a particular transaction. When provided with the relevant information in respect of your intended purchase or sale, a franchising solicitor will be able to provide you with a breakdown of the costs involved in respect of the various documents required. An experience of the franchise industry will mean your adviser will be able to help you navigate through the sale process with confidence, and provide franchise specific commercial guidance beyond the legal technicalities.
For more information, or to arrange a no obligation initial meeting, contact WJM's franchising team
Last Updated: 05-February-2016