Martin O'Neill of WJM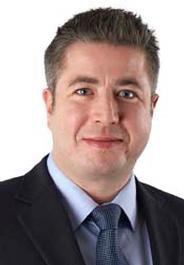 Martin is ranked as a leading individual in Franchising in the Chambers Guide to the Legal Profession 2015.
He adds depth to the practice's franchising offering with his corporate and commercial experience, which includes contracts, purchases and sales. He advises an enviable list of business clients, and sources say: "He has always displayed sound knowledge with excellent presentation skills and technical ability."
As a firm, WJM rank in the top tier of Franchising specialist law firms, and have a dedicated franchising team with experts in commercial, corporate, property and employment law, and dispute resolution.
Since 2004 Martin has advised a diverse client base of franchisees and franchisors on developing their business in the UK and internationally, and regularly advises buyers, sellers and franchisors on franchise resales. Advice begins with a no obligation meeting, at no cost, wherever possible.
Beyond specialist franchising work, Martin enjoys working on a broad range of intellectual property, commercial contract, and corporate work.
To ask Martin a free legal question, please complete the question form here.