Why use a specialist franchising solicitor?
Article by Martin O'Neill
WJM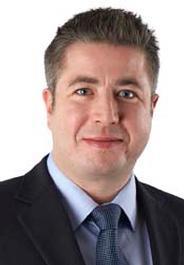 Franchise Agreements normally contain a clause in terms of which the franchisee confirms that he or she has taken independent legal advice on the agreement prior to signing it.
Alongside that confirmation is often a related statement saying that the franchisee has independently assessed the franchise opportunity in full, and has not relied on any info provided by the Franchisor (or anyone else) in deciding to take on the business.
The fact that franchisees (knowingly or otherwise) make these representations in writing to their Franchisor at the outset, adds to the potential for difficulty if they seek to find a way out of bad franchise relationship or if things otherwise don't go as expected. Thorough due diligence (legal, financial, commercial, personal, practical) must be undertaken by all franchisees prior to signing a franchise agreement.
Where can I find a franchise legal advisor
More so than ever, individuals have a large degree of choice when picking a legal service provider. In the information age, non-lawyers are no longer as beholden to their legal advisers who once were gatekeepers to information contained only in the minds of practitioners, or in expensive leather bound books.
Legal advisers and firms will differ in experience and cost. In addition the advice given from one solicitor to the next will have a core thread of similarity but will be unique in certain ways. Industry or sector specific knowledge is a key component to good legal advice.
What can a franchise legal solicitor help with?
Franchise Agreements are hybrid commercial contracts and share similar features to other types of commercial contracts. They contain elements similar to an "intellectual property licencing agreement", a "supply (of goods/services) agreement" and a "confidentiality agreement" to name but a few. Solicitors generally familiar with commercial agreements can therefore advise on the terms of the Franchise Agreement.
How can a franchisee benefit?
A franchisee will benefit however from using a lawyer who not only has seen a large number of properly drafted franchise agreements, but who also has knowledge of the franchising industry and its characteristics and players. This type of solicitor will often be able to impart valuable knowledge relating to the business (as opposed to simply the agreement) and will be in a position to flag up problem areas or potential problem areas, as well as clauses or provisions that are of an unusual nature in the context of UK franchising.
More about franchise law:
There is no body of "franchising law" in the UK as such, but there are accepted practices and legal norms that a good Franchisor should adhere to. The most important source of guidance of such good practice is the BFA. The BFA has a code of ethics which lays down rules and standards that Franchisors should observe. An experienced franchising solicitor will be au fait with the BFA's code of ethics and will be able to advise on a Franchisor's compliance with it.
There are a number of BFA Affiliated solicitors in Scotland and England. Most will be happy to have an initial chat without obligation to allow you to choose your service provider.
Your franchising lawyer should also be able to quote fixed costs for legal fees and stick to them.
To ask Martin a free franchise law question, click here to complete the form.
Last Updated: 05-January-2016