How can I identify a good franchise business from a bad one?
Article by Richard Holden
Lloyds Bank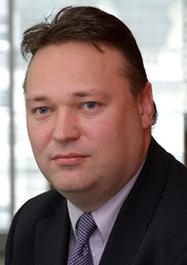 So how can you back a thoroughbred franchise investment rather than losing your money betting on a nag? Before you go too far along the line of researching individual franchise investment opportunities it is prudent to attend an educational seminar* to understand the benefits and pitfalls of franchise investment and to learn the process of how to eliminate unsuitable franchises and to choose the right one for you.
Having decided that you are suited to franchising, you need to narrow down the hundreds of franchise options available to you. Many websites and classified ads promote what amount to business scams alongside genuine franchise opportunities. This makes it tricky for the investor to identify a true opportunity at a glance. Fortunately the www.whichfranchise.com website only features franchise brands that have been accredited by the British Franchise Association so this is a good place to start your search.
It is advisable to look at well established franchise opportunities which have been tried and tested over a number of years. In addition to a track record of success, a well-established franchise can also provide the investor with a known brand name, national account contracts and better supplier terms. The advantage of training and support should not be overlooked by would-be investors. Having someone to share their years of experience running a similar business and stop you from making costly mistakes is a real and significant benefit for franchise owners.
One essential piece of research is to speak to as many existing franchisees as possible. It is likely that the franchisor will want to manage that process – and that is fine; but don't let them cherry pick who you speak to. You should try to speak to a selection of franchisees, including some of the best and worst performers to help you determine what is required to make the opportunity work. You may also wish to speak to someone who has recently established their business – they will have gone through the same process as you very recently so their experience will be invaluable. It's also worth speaking to franchisees who are more established. They will be able to point out some of the pitfalls to avoid and where you can expect your own business to be in a few years time.
Financial projections for the business are another vital assessment tool. Most franchisors will provide you with illustrations of possible trading performance, however it is up to you to dig deeper. Find out what the financial projections are based upon and the assumptions that have been used. You need to research the local market conditions when compiling your own projections and it is always prudent to get an experienced accountant to check them over.
The legal agreement should be independently checked and explained to you by an experienced solicitor, preferably who is affiliated to the bfa, before you sign on the dotted line. Lloyds Bank offers a franchise agreement review service at discounted rates in conjunction with an experienced franchise solicitor. It is essential to make sure that you receive the right professional guidance and support. The franchise specialist banks are a great source of impartial advice.
Franchising offers the opportunity to run your own business with a potentially high success rate, provided of course you select the right franchise in the first place. There are never any guarantees in business, but you can increase your chances of success by following these key steps.
Step 1 – First of all consider whether you are suited to franchising.
Step 2 – Attend a franchise seminar to learn more about the benefits and pitfalls.
Step 3 – Eliminate brands that are too expensive or will not deliver the income you require.
Step 4 – Start your research with well established British Franchise Association member brands.
Step 5 – Research a range of different franchise brands across many industry sectors.
Step 6 – Self assessment – What are you good at? and what will you enjoy doing?
Step 7 – Does the business fit in with your family's requirements?
Step 8 – Take a much closer look at your chosen franchise and the market it operates in.
Step 9 – Seek professional advice from franchise specialist banks, solicitors and accountants.
Step 10 – Have you made the right choice? – If you have any doubts start again from Step 1.
Gut instinct and common sense will take you a long way towards deciding whether the franchise opportunity you are looking at is the right one for you. It really is the case of removing those blinkers and thinking through both the benefits and disadvantages of the franchise you are considering. If you can do that, you're on the right track.
*Lloyds Bank run free sponsored educational seminars, further details and booking information is available at the www.franchise-seminars.biz website.
The British Franchise Association also run their own one-day educational seminars, further details can be found here - http://www.whichfranchise.com/seminars/index.cfm
To contact Richard email richard.j.holden@lloydsbanking.co.uk
Last Updated: 09-July-2012