Financing your franchise plans in 5 easy steps
Article by Richard Holden
Lloyds Bank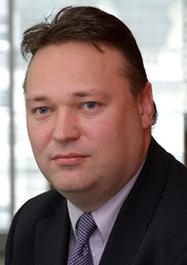 For many people self-employment is an attractive proposition and franchising plays an increasingly important role in supporting enterprising individuals who are setting up their own business, as it provides them with the reassurance of a proven model as well as initial training and ongoing support.
In this article I'm going to break down what you will need to consider in financing your franchise plans into five easy steps.
Step 1 – Research
There are a wide variety of franchise opportunities available in the UK across a broad range of industry sectors. The choice of franchises can sometimes be bewildering, so thorough research is essential to select the right franchise for you.
Generally, most well established franchise systems offer a tried and tested business model with initial training and ongoing support throughout the life of the franchisee's business. Belonging to a network of businesses has many benefits for franchisees, including brand recognition, greater buying power and proven marketing strategies.
The opportunity to share best practice and to talk through your problems with other franchisees is also a valuable resource that should not be overlooked. In addition, there is evidence that franchised businesses tend to grow quicker and survive longer than new independent start ups.
Running any business takes a great deal of drive, commitment and enthusiasm and it is important that potential investors seek professional advice before making a commitment.
It is relatively easy to eliminate the opportunities that will not offer you the financial return you need or are too expensive. You will then need to analyse a range of franchises to see which one is most suitable for you. It is sensible to begin your research with the British Franchise Association member brands. While bfa membership is no guarantee of success, it is a good starting point.
The best approach is to consider franchises that have a successful track record and are well established.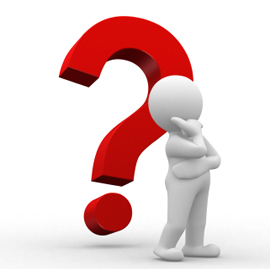 Franchise systems that are proven over a number of years and have prospered through the ups and downs of the economic environment are viewed by banks as less risky than franchises that have not been fully tested.
Consider what you are good at and what you will enjoy doing. You don't have to stay in the industry you have spent the whole of your working life in, but you should be looking at franchises where you will benefit from your existing skills and experience. Your family life and personal circumstances are another important consideration. Ensure your loved ones are involved in the selection process from the outset.
Those entering franchising sometimes neglect to fully evaluate what the business they are considering investing in actually does and the market in which it operates. Speak to relevant trade associations for their view of the type of business you are interested in. Also, research the history and track record of the chosen franchise brand.
Speak to as many existing franchisees as you can - don't let the franchisor cherry pick who you talk to by asking for a contact list of the entire franchisee network. Look for franchisees with a similar background to yours and speak to franchisees at differing stages of development.
The Lloyds Bank Franchise Unit is a great source of impartial advice. Some banks view most well established franchise brands favourably. However, to get the best advice and support make sure you speak to the bank's franchise team.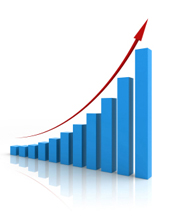 Financial projections for the business are another vital assessment tool. Most franchisors will provide you with illustrations of possible trading performance, but it is up to you to dig deeper. Find out what the financial projections are based upon and the assumptions that have been used. You need to research the local market conditions when compiling your own projections and it is always prudent to get an experience accountant to check them over.
The franchise legal agreement is an important document and you will need to fully understand it before you sign on the dotted line. Lloyds Bank offers a franchise agreement review service at discounted rates in conjunction with an experienced franchise solicitor.
Step 2 – Planning
Most people starting their own business for the first time will have never prepared a business plan before and wouldn't know how to start writing one. Banks will require a business plan to set up a bank account and consider financial support for a business.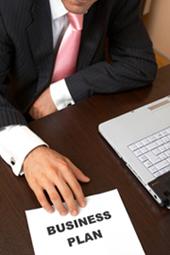 Any lender will want a potential franchisee to demonstrate that they understand their chosen market and that they will be able to meet the financial commitment they are taking on.
Most banks will be able to provide a business plan template detailing what information should be included in the document however support from the franchisor is essential in developing an effective business plan.
The business plan should be punchy and a common mistake is to make it too detailed. Ensure that it grabs the bank manager's interest.
It is often assumed that a business plan is needed just to secure funding. Whilst this is an important benefit of producing a business plan it can also assist with the management of the business such as monitoring the ongoing performance against the original benchmarks and identifying areas for development and potential risk.
The plan is a working document and should be regularly reviewed and updated as the business develops.
A good business plan will cover the following areas:
Executive Summary
Personal details (Contact details, Age, Martial status, Dependants)
Franchisee's experience, skills and attributes
Objectives / Mission Statement
Overview of the franchise
Local market (Research, Location, Customers, Competitors)
Business operation (Premises, IT, Vehicles, Equipment)
Key Personnel / Management team
Marketing strategy
Borrowing requirements
Capital stake and Security
Personal Assets, Liabilities, Income and Expenditure statement
Financial Projections (Cash flow and Profit & Loss forecasts)
Financial Assumptions
3 years Financial Accounts (Existing businesses only)
SWOT Analysis (Strengths, Weaknesses, Opportunities, Threats)
Exit strategy
Step 3 – Approaching the bank
Always approach the bank's franchise department rather than approaching a locally based bank manager who may have little knowledge or understanding of the franchise market.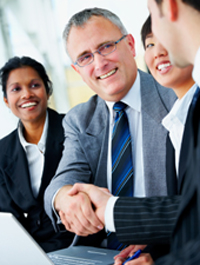 Your own personal bankers is an obvious starting point as they already know you however beware if they don't have a specialist franchise team then you are likely to be treated the same as any other start up business.
Bank's with franchise expertise such as Lloyds, maybe able to offer you preferential terms as they are likely to have knowledge of the brand you are looking to invest in and may have already supported several existing franchisees so they have a track record to work on.
They will also monitor the performance of existing franchisees that bank with them and can provide useful insight about the reality of your own plans and projections.
Presentation of the plan is important to create a positive impression and you should practice delivery of your plan beforehand so that you come across professionally. If you don't usually dress in a suit then you don't need to but don't meet the bank manager in ripped jeans and a t-shirt if you want to create a good impression.
Observing how people pitch their business opportunity on the BBC Dragon's Den programme will give pointers, both good and bad, about how you should present your plan to the bank manager. Having a robust business proposal is not enough if you are unable to articulate your plans and answer the bank manager's questions when challenged.
Let the bank manager have a copy of the business plan well in advance so they can prepare for the meeting.
Step 4 – Finance options
The most common route for small businesses seeking lending is through the banks however loans from a friend or family member is another option worth considering. It is unlikely that most start up businesses will be able to secure private investment and if they do then the investor or angel might want to start calling the shots. Friends and family may be prepared to financially support the new business during it early years without interfering in the day to day running of the business.
Sometimes people opt for a loosely structured arrangement with their friends and family in which repayment may start when the business can afford it. Vagueness however can lead to confusion and problems down the line. I therefore suggest putting in place a formal contract so from the outset all parties know what is expected of them.
You may consider looking at finance in your personal name to fund your new franchise. This option is fraught with potential problems. Firstly borrowing in your personal name for business purposes may mean misleading the lender about the purpose of the loan as personal loans are not usually available for setting up new businesses. It is important that personal and business banking arrangements are kept separate so that your accountant can easily identify expenditure that relates to the business.
Taking out a further advance from your mortgage lender maybe an option to raise additional funds against your home however mortgage companies are often reluctant to refinance if you are becoming self-employed even if you have recorded a flawless repayment history. Taking out a new credit card or maxing out existing card limits is not often the best way to structure financing a new business and can by very costly if the debt is not quickly repaid.
Even without an established track record, start-ups should find that most banks are eager to look at funding through a traditional bank loan or overdraft. Bank managers will usually base their lending decisions on the traditional canons of lending. These are followed not only in the interest of the bank, but also of the customer who can take comfort that full and fair consideration has been given to his application for financial support.
It is important that you are aware of the factors your bank will consider when making a lending decision so that your business proposal will hit the mark.
Character
Capital
Capability
Purpose
Amount
Repayment
Terms
Security
Put yourself in the bank's shoes and consider the canons of lending. This will give you the best chance of securing the bank's support.
The level of finance available from a bank will depend upon the strength of the franchise system as well as the business plan. Typically for well established franchises the bank will lend up to 70 per cent of the total set up costs including working capital. For newer, less established franchise systems the amount of finance available maybe lower.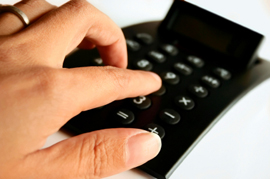 The bank may require security for the loan which commonly will be a legal charge over a residential property with sufficient equity. Don't be put off they isn't any security to offer the bank. The Government backed Enterprise Finance Guarantee Scheme maybe available for those who have a strong business proposal, but who lack security that the banks usually require.
It is important not to be under-capitalised going into business, however it is equally important not to over-stretch yourself financially by taking on a commitment which could prove difficult to manage. Consider a capital repayment holiday at the outset of the loan to give yourself some breathing space and ensure that you have a contingency reserve to fall back on in case the business takes longer than anticipated to get up and running.
Lloyds Banking Group continues to approve 80 per cent of customers' requests for loans and overdrafts, and we have a range of funding options available, which includes "Lloyds Funding for Lending." This utilises the Government's Funding for Lending Scheme, and enables businesses to benefit from lowered funding costs on loans and offers a one per cent reduction in the interest rate for new business loans.
Step 5 – Ongoing relationship
Once you have established a relationship with your bank and secured the necessary financial support, it is important to build on this and keep regular communication channels open. Offering regular updates around the progress of your business breeds confidence in your ability to manage your business.
Keep your business plan updated to ensure that if you need to raise any more funding from the bank as your business develops you will be to quickly provide your revised plan to the bank manager so they can consider any new finance application.
It is unlikely that the actual trading performance of your business will go exactly the way you have projected and the bank will regularly monitor and review progress. The earlier problems are identified then the better chances are that the bank can offer practical advice to help overcome them.
Building a good working relationship with a bank manager is important. They are likely to be well connected in the local community and it is important that they are kept up to date on progress with the business. They will often go out of their way to help, sometimes sending new customers your way.
Richard Holden
Head of Franchising
Lloyds Banking Group
To contact Richard to discuss your franchise finance question for free, please complete the short form here.
Last Updated: 27-January-2016