Richard Holden of Lloyds Bank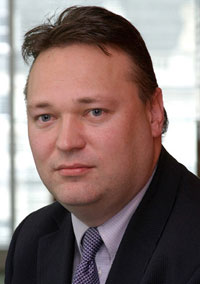 Richard Holden has over 30 years of experience working at Lloyds Bank and has spent the last 8 years heading up the bank's franchise team. Prior to this he has had several management roles within the Commercial and Retail Banking sectors.
His role involves helping to set the bank's credit policy for lending for franchisees and evaluating the franchise opportunities available to investors. He heads up a team of 50 trained franchise managers throughout the UK who support individuals looking at franchising as a route to business.
He is widely recognised as an expert on franchising matters and is a regular contributor to the trade and national press.
To ask Richard a free financial question, please complete the form here.