How to improve your credit rating
Article by Richard Holden
Lloyds Bank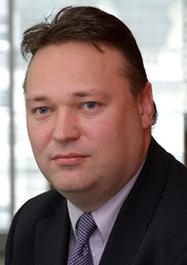 If you've had credit difficulties in the past, what can you do to get the backing of a bank to support your franchising plans?
Your credit history can affect your ability to borrow money from a bank however a poor credit rating can have a far wider impact on your ability to get store credit, a mobile phone contract or even pay insurance by monthly instalments.
It is worthwhile checking your credit report to ensure that the information held on your file is accurate. Mistakes can happen which may restrict your chances of obtaining credit so it is important to regularly check the records and definitely do this before making any major application.
There isn't just one credit file and don't assume that all your files will be identical. Your credit files are held by Experian, Equifax and Callcredit. You have a statutory right to check your files with all three credit reference agencies.
Here are some of the things that could have a detrimental influence on your credit rating:
Significant existing debt
Multiple recent credit applications
Payment arrears
Late payments
Default information
County Court Judgments
Financial association with someone who has a poor credit history
Not on the Electoral register
Credit card accounts which aren't being used
Frequent changes of address
Clearly it is best to avoid doing anything that could adversely impact your credit history. Don't worry if your credit rating isn't in the best shape because there are simple steps you can take to improve your chances of securing the financial backing you require.
What can you do?
Stop applying for credit until you've sorted out any problems. Every time you apply for credit it leaves a footprint on your file. You should fix any mistakes on your credit file by complaining to the relevant credit reference agency. They have 28 days to investigate your concerns and either remove the error from the file or explain why they may disagree with you.
Get on the electoral register if you haven't already done so and cancel any unused credit cards. If you have defaulted on any credit agreements in the past don't bury your head in the sand; speak to the lender and come to an arrangement to settle any outstanding debt.
Make all payments on time by setting up direct debits as this shows that you are a responsible borrower. Often these direct debits just cover the minimum payment, so if you want to clear your debt quicker you'll need to make additional payments but at least you'll have the peace of mind of knowing you won't miss a payment.
Consider borrowing credit. Whilst having too much debt is to be avoided, if you have never borrowed before this can also work against you. If you have never had a credit card or a loan, lenders cannot review your track record to establish whether you are capable of sticking to a repayment plan.
You may need to build your credit history before applying for any major financial commitment. There are credit builder cards you can apply for which are designed to help demonstrate your repayment history and there is no interest to pay provided you repay the card in full each month. Obviously if you have an unused credit card you can start using that to rebuild your credit record rather than applying for a new card.
Consider your financial links. If you've had joint finances and have split with your partner, then ensure that you financially de-link as soon as your finances are no longer linked to stop their credit history affecting yours.
Take into account Court Judgments. County Court Judgments stay on your record for six years and information about applications last for one year so it may benefit you to hold off applying until old issues drop off your file.
How we can help
Lenders with a specialised franchise department, such as Lloyds Bank, are the best bet for funding the franchise opportunity you are looking at. They will have a team of trained managers who understand franchising and are likely to have a track record of funding existing franchisees in the brand you are looking to invest in. If you are finding it difficult to get credit, you may find it beneficial to apply to your own bank as they already have an established track record with you.
Richard Holden, Head of Franchising Lloyds Banking Group
To contact Richard to discuss your franchise finance question for free, please complete the short form here
Last Updated: 19-September-2016