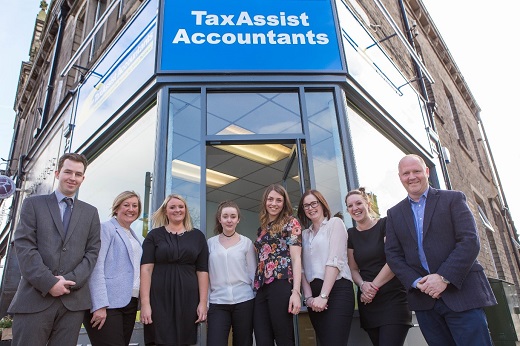 Join an award-winning accountancy franchise
More than 200 franchisees have successfully made the move into self-employment, so ask yourself:
Do you have the ambition to run your own accountancy franchise?
Are you looking to escape corporate life?
Are you looking for that ideal work-life balance?
Are you looking to build a valuable asset that could secure your future?
Are you ready for a NEW challenge?
At TaxAssist Accountants, we can provide you with the opportunity to do all the above!
Want to know more? Request our FREE franchise pack
Who are TaxAssist Accountants?
TaxAssist Accountants are the largest and most successful franchise accountancy network in the UK, with over 280 shops and offices across the country, servicing more than 65,000 clients.
Our Business specialises in servicing the needs of small businesses and self-employed individuals, that has traditionally been over-charged and under-serviced.
Operating from unique shopfronts, our franchisees provide an accessible and welcoming location for small business clients to meet with an accountant at their convenience.

We are MULTI-AWARD WINNERS in both the accountancy and franchise industry:
Full members of the British Franchise Association (bfa)
Gold, Silver and Bronze award winners at the bfa Franchisor of the Year Awards
Four-time winners of the Smith & Henderson 5* Satisfaction Award
Winners of the Smith & Henderson Awards - Best Franchise, Continuous Improvement and Best Larger Franchise
Winnter of the 'Most Innovative Tax Team of the Year' Award
Best Training & Support award winners at Best Franchise Awards
AIA Winner of The Accountancy Firm of the Year Award

Resilient sales growth
Sales across the network continue to grow and franchisees should aim to build up turnover and profits consistently, aiming after 5 years for a turnover of £300,000+.
Those franchisees who are continuing to be proactive with networking and marketing strategies are pushing past the £500,000 turnover level.

Why the demand in TaxAssist Accountants?
The small business market is HUGE in the UK.
According to the Department for Business, Innovation and Skills, small businesses accounted for 99.3% of all private sector businesses at the start of 2015 and 99.9% were small or medium-sized (SMEs).
Every small business needs to have an annual set of accounts prepared. Very few business people have the knowledge or inclination to prepare their own accounts, hence the ever-increasing demand for accountancy services.

Want to know more? Request our FREE franchise pack
Accredited training, support and continuing development
Our six-week intensive training course, delivered by qualified in-house experts, covers all aspects of the TaxAssist Accountants business model and prepares new franchisees for successfully trading.
We will show you how to:
Market yourself, recruit and retain your clients
Competently complete year end and monthly/quarterly accounts and tax computations
Complete Self-Assessment tax returns and various other tax forms
Operate bookkeeping and VAT software and be able to advise your clients
Run an efficient office/shopfront and business with the support of IT, marketing and eventually staff
In short - how to run and grow a successful, sustainable and profitable business
This is followed up by further training in months 2, 3 and 6, as well as ongoing regional courses and visits by our Franchise Development Managers.

Attend one of our FREE Discovery Days
Your local shop with big-brand credibility
Visibility, credibility, walk-in business and brand reinforcement are just a few of the benefits that operating from a shop front premises bring.
Having a visible presence within the business community helps build awareness of your TaxAssist practice. Stand out from the crowd with our fresh approach to accountancy.

Next Steps
Do YOU have the ambition to run your own accountancy franchise?
Attend one of our popular Discovery Days, which are hosted at our UK Support Centre.
You will discover more about our business model, the support we provide and how you can build a successful and profitable business.
Book your place today!